Duda may be starting to solve lefties at plate
New approach paying dividends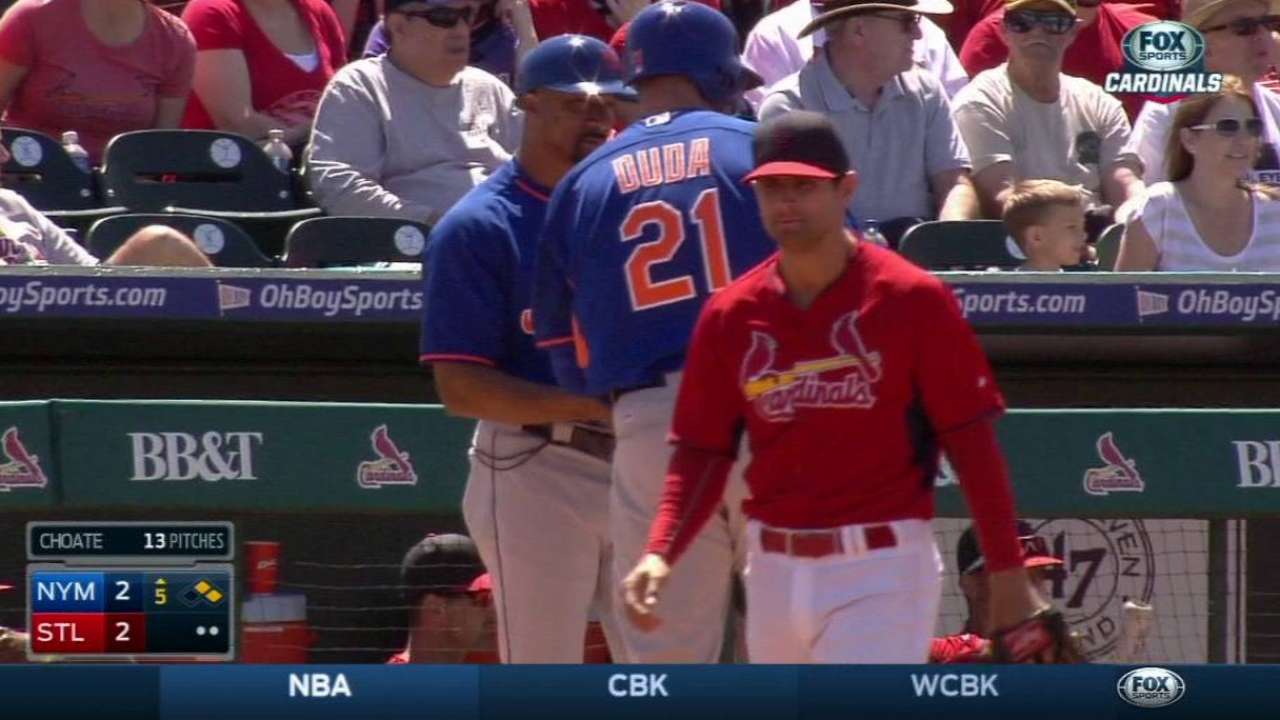 JUPITER, Fla. -- The one knock on Lucas Duda's breakout season -- and certainly something giving the Mets pause as they consider handing Duda a long-term contract extension -- is his history against left-handed pitchers. Simply put, Duda has done next to nothing against them over the past three years. Worse, his same-sided production has waned even as his overall results have improved.
So it was refreshing for the Mets to see Duda rap out three hits against lefties in Sunday's win over the Cardinals, brandishing a new approach at the plate. Rather than try to crush home runs as he normally does against right-handed pitchers, Duda shortened up his swing enough to punch three singles through the infield -- two of them to the opposite field.
More
Anthony DiComo is a reporter for MLB.com. Follow him on Twitter @AnthonyDicomo. This story was not subject to the approval of Major League Baseball or its clubs.