deGrom's scoreless streak, Mets' seven straight wins spark hope
2014 NL Rookie of the Year tosses seven shutout innings to contribute to New York's impressive run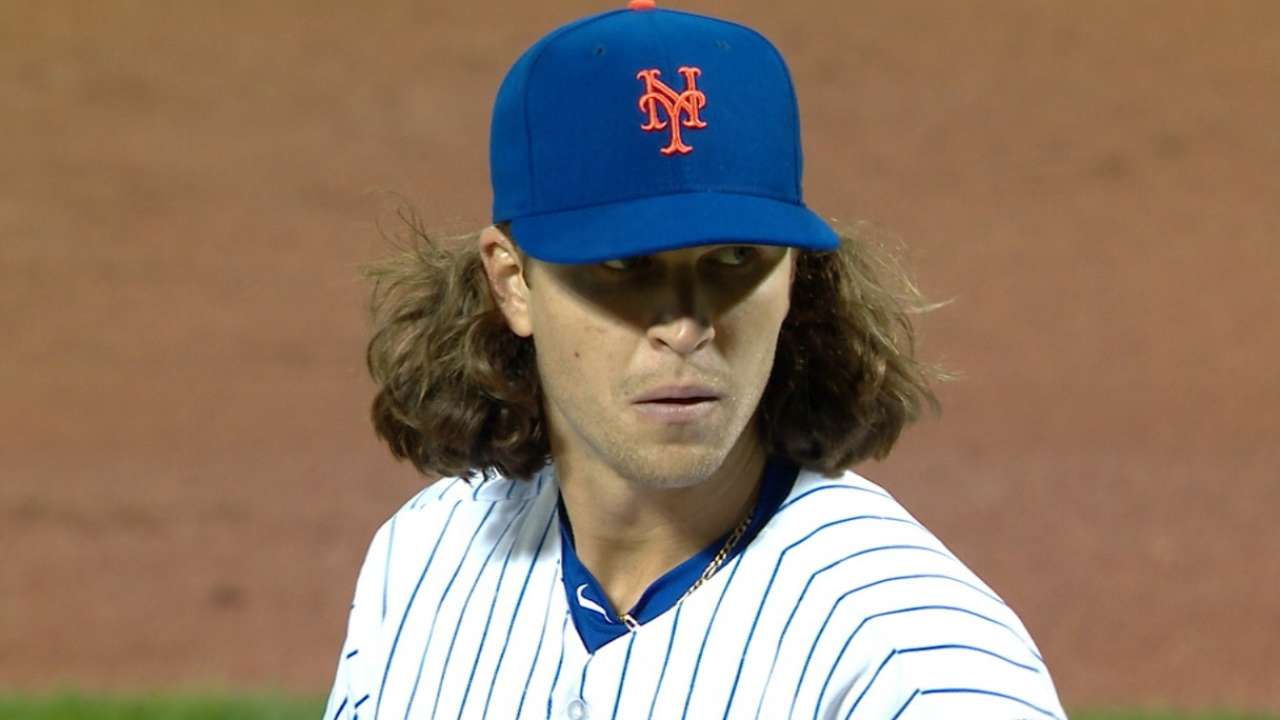 NEW YORK -- It's been 18 1/3 innings and 274 pitches since Jacob deGrom allowed a run, 203 days since the Mets last lost at Citi Field and nine years since a start so spectacular and surrounded by so much hope.
That's what's spilling over the seats at Citi Field now as the Mets sit in first place after hanging on Saturday night to beat the Marlins, 5-4, winners of seven in a row and their sights set on a Sunday-style Harvey Day. Hope, and it can be quantified.
More
Joe Trezza is an associate reporter for MLB.com. This story was not subject to the approval of Major League Baseball or its clubs.