Extra effort may put Cespedes on MVP track
Mets' best hitter spends hours in the cage, honing his skill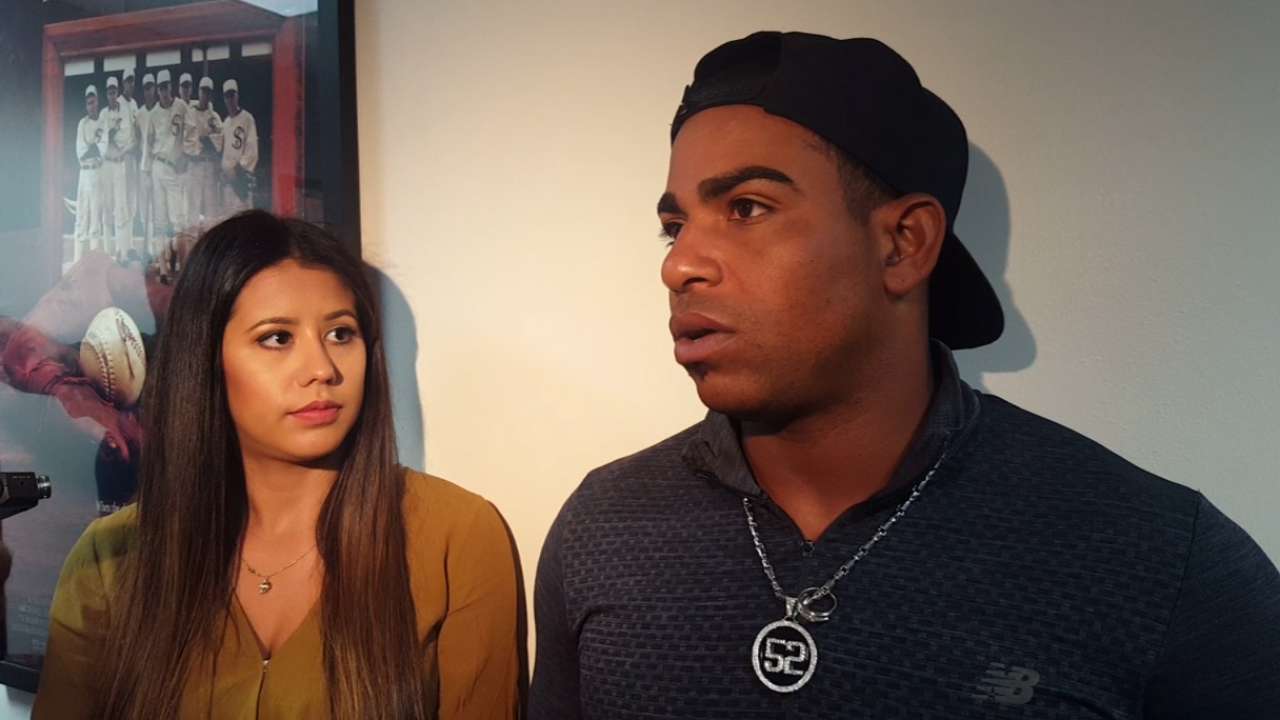 PORT ST. LUCIE, Fla. -- It was 8:34 on a Sunday morning, Florida's coastal air still refrigerated, when Yoenis Cespedes followed a narrow corridor out of the Mets' clubhouse for a cage session. He grabbed a 42-ounce bat, added a weighted donut to it and used it like to pendulum to stretch his back and shoulders.
As assistant hitting coach Pat Roessler fed him baseballs on a tee, Cespedes moved at quarter-speed, lofting each of them to the upper-right corner of the cage's netting. He stepped away, dropping the donut with a clank, then started swinging the 2 1/2-pound bat with only his right arm. His left arm. Both. His motion remained rhythmic. Quietly, the cage's netting swished as each ball met it.
Continue Reading
Anthony DiComo has covered the Mets for MLB.com since 2008. Follow him on Twitter @AnthonyDiComo and Facebook, and listen to his podcast. This story was not subject to the approval of Major League Baseball or its clubs.