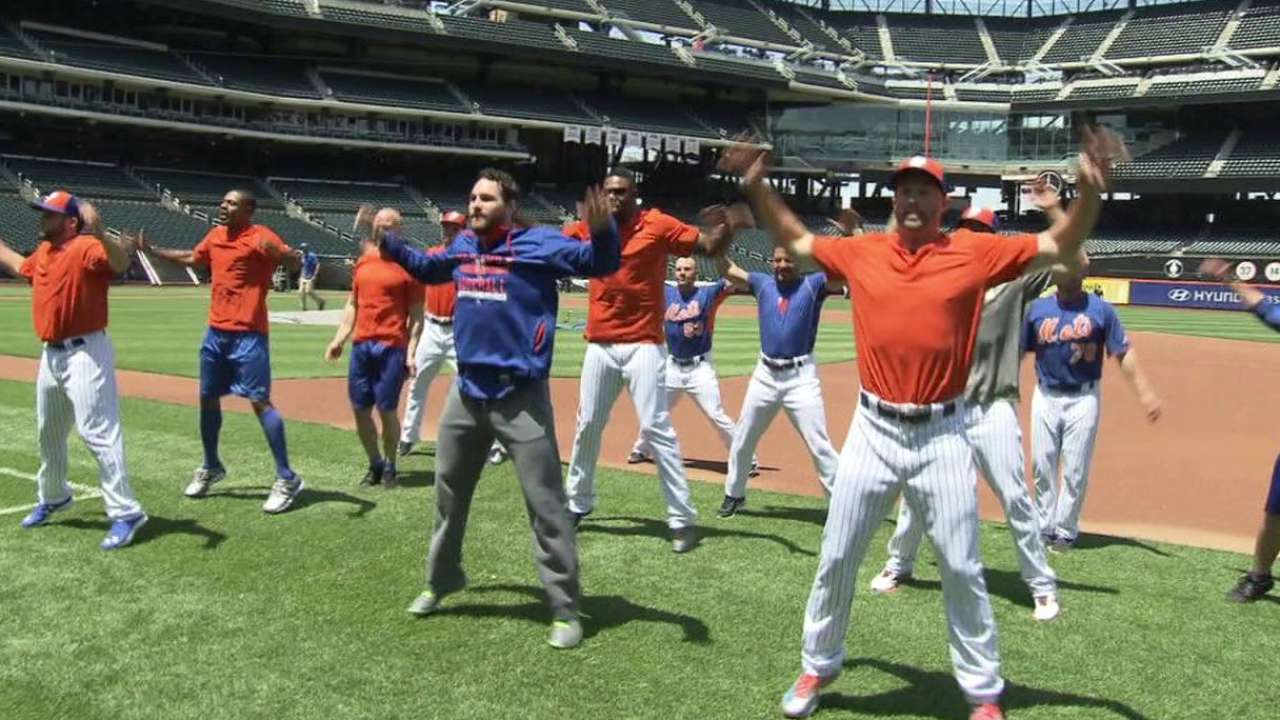 NEW YORK -- Jon Stewart finished his 20 push-ups, popped to his feet and -- while catching his breath -- challenged the Mets to do the same.
As part of the American Corporate Partners' #GiveThem20 campaign, people across the country have been filming themselves doing 20 push-ups, sit-ups or jumping jacks in honor of military veterans. Participants then issue a challenge for their friends to do the same.
More
Alden Woods is an associate reporter for MLB.com. This story was not subject to the approval of Major League Baseball or its clubs.