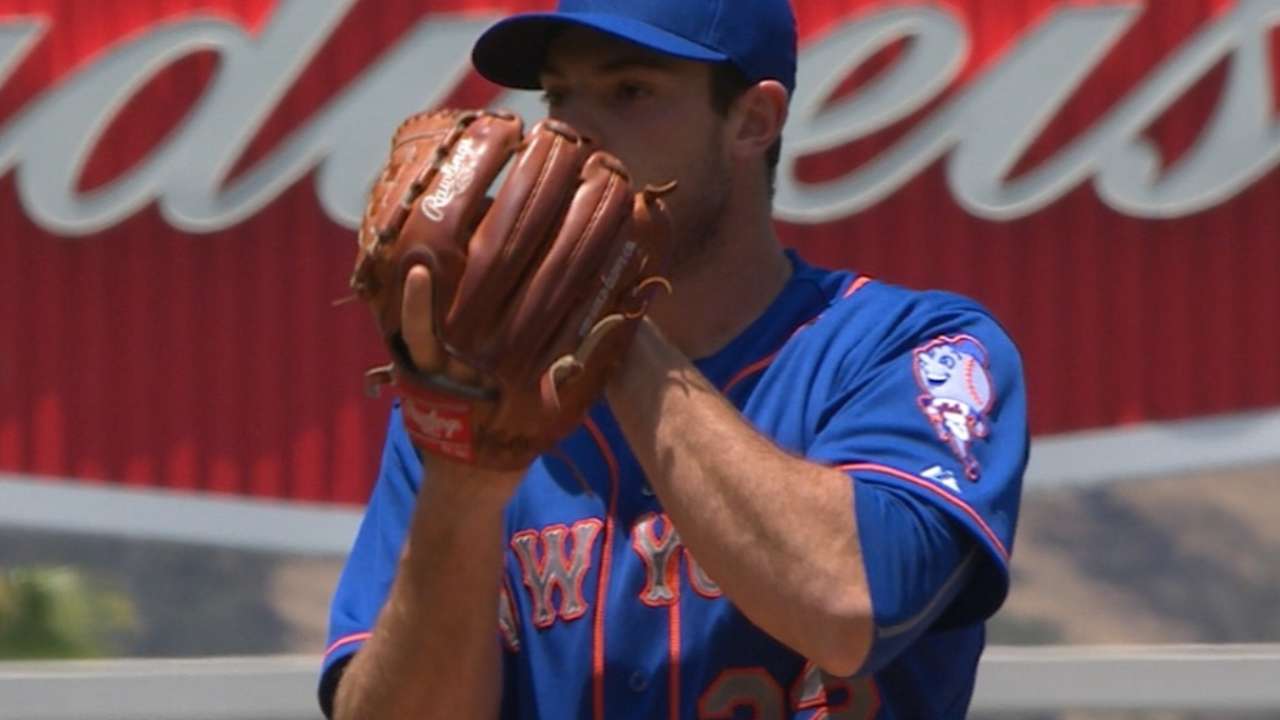 After Curtis Granderson's bases-clearing double put the Mets ahead to stay in their 13-7 win over the Dodgers on Monday in Game 3 of the National League Division Series -- the first postseason game at Citi Field, and the first in Queens in nine years -- the TBS broadcast cut to a fan holding an orange and blue sign in the stands reading: "No one beats us in our house."
If the Mets, who now hold a 2-1 edge in the series, win again at home in Game 4 at 8 p.m. ET on TBS on Tuesday, they'll close out the Dodgers and move on to the NL Championship Series. After an electric atmosphere at Citi Field on Monday -- the sellout crowd of 44,276 was the largest for a Mets game in the stadium's history -- Tuesday night should reach a similar volume, with the franchise's first postseason series win since 2006 one victory away.
More
David Adler is an associate reporter for MLB.com. Follow him on Twitter @_dadler. This story was not subject to the approval of Major League Baseball or its clubs.