Harvey celebrates b-day with breezy outing
Mets' ace fans five, allows one run in 4 1/3 innings against split Cardinals squad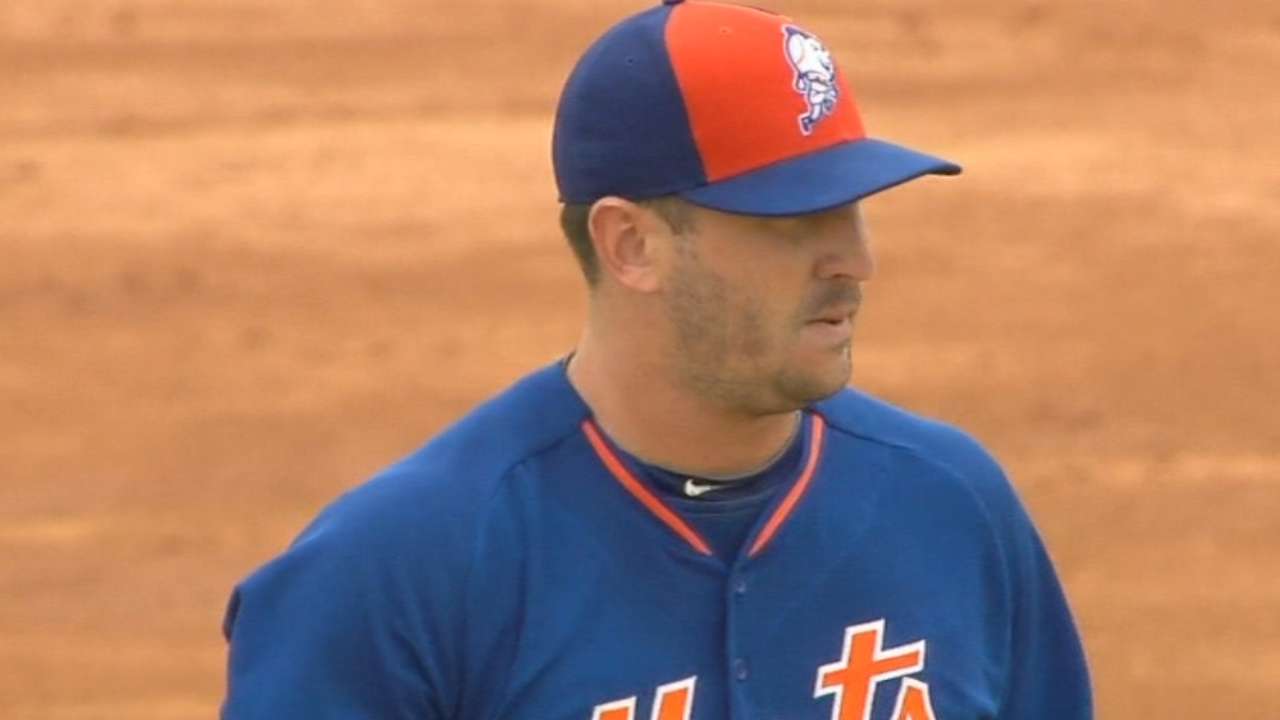 JUPITER, Fla. -- Consider this mathematical improbability: Matt Harvey was one of four Mets players to celebrate a birthday on Friday, receiving an early-morning cake in the clubhouse alongside outfielder Michael Cuddyer and catcher Johnny Monell. (The fourth, outfield prospect Brandon Nimmo, is in Minor League camp.) But Harvey's celebration did not linger. At age 26, there was much work to do.
It certainly seemed like business as usual later in the day, when Harvey waited out a brief rain delay before setting a spring high of 80 pitches in his 4 1/3-inning, one-run outing against the Cardinals in the Mets' 5-4 loss. Though Harvey was less efficient than he would have liked, the most remarkable aspect of his afternoon was how unremarkable it all seemed. He was just plain old Harvey, hitting 97 mph on a notoriously slow Roger Dean Stadium radar gun while keeping the Cardinals largely off the basepaths.
More
Anthony DiComo is a reporter for MLB.com. Follow him on Twitter @AnthonyDicomo. This story was not subject to the approval of Major League Baseball or its clubs.