Syndergaard seeks perfection, gets shutout
Mets rookie sensation sets down first 18 batters, strikes out nine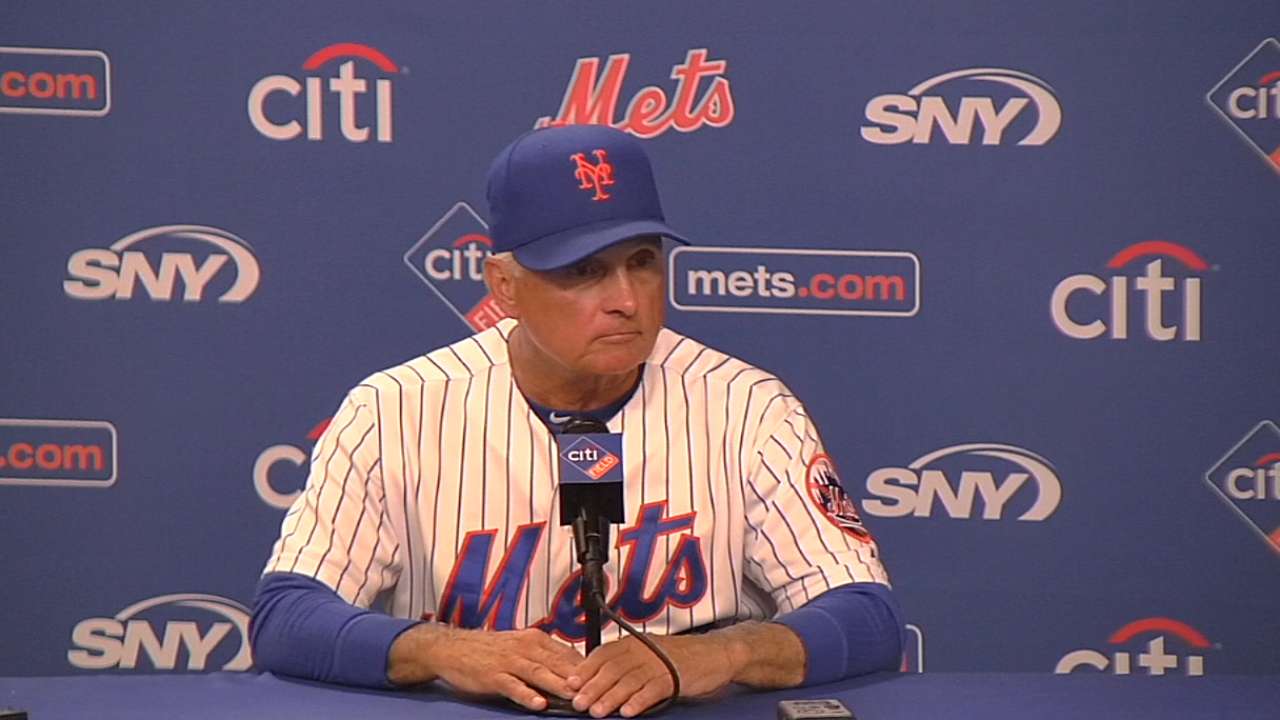 NEW YORK -- Terry Collins started thinking about perfection after four innings. His anxiety grew as Noah Syndergaard worked through a perfect fifth inning, and became a full-blown worry of the best kind when he did it again in the sixth.
Here was Syndergaard, the type of precious arm the Mets have sworn all season to conserve, threatening to force a decision -- let him blow through his planned 110-pitch limit in search of perfection, or make the unpopular decision to pull him while still in sight of it?
More
Alden Woods is an associate reporter for MLB.com. This story was not subject to the approval of Major League Baseball or its clubs.