Mets aim to corner market with Duda, Wright
First, third base should be in good shape for 2015 season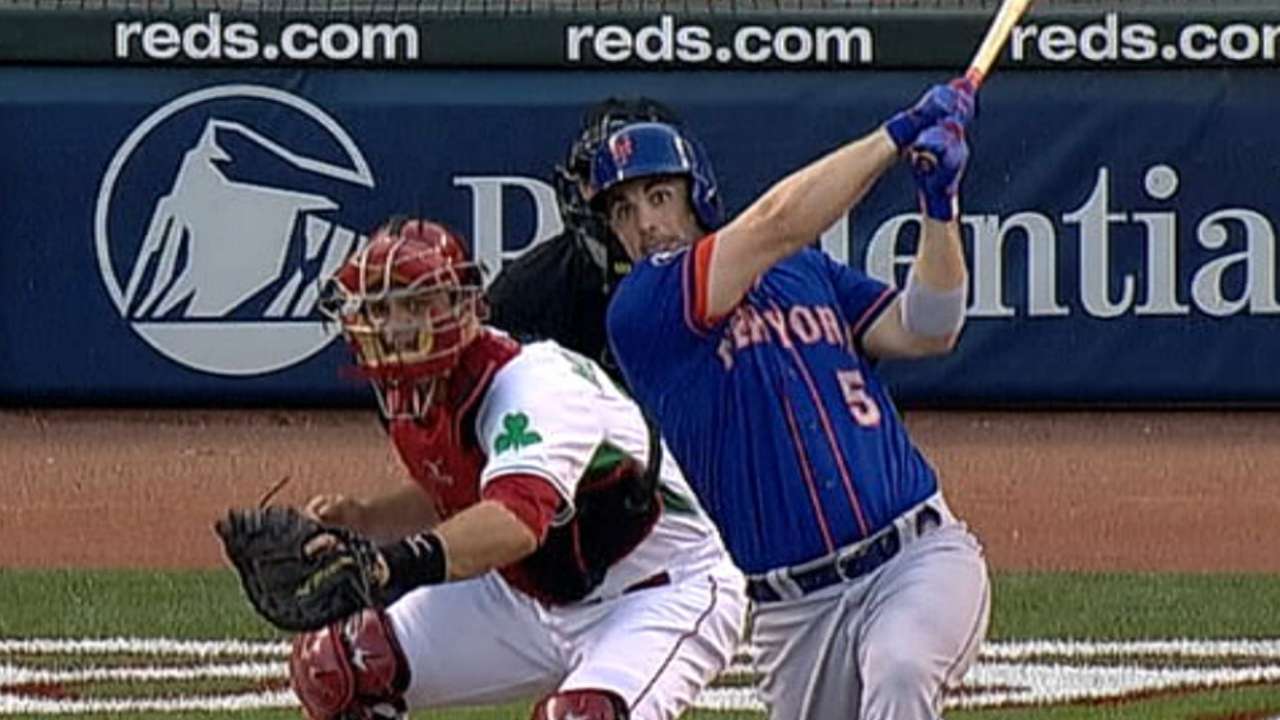 With pitchers and catchers scheduled to report to Port St. Lucie, Fla., by Feb. 19, it's time to continue dissecting the Mets' 2015 roster. This is the third of a six-part Around the Horn series taking a position-by-position look at the projected starters and backups heading into the season. Next up: corner infielders.
NEW YORK -- Think back a year to the Mets' corner-infield situation. Third baseman David Wright was essentially a sure thing, coming off an injury-shortened season, but still one of his best ever. First base was a mess, with Ike Davis the favorite for a job that ultimately went to Lucas Duda.
More
Anthony DiComo is a reporter for MLB.com. Follow him on Twitter @AnthonyDicomo. This story was not subject to the approval of Major League Baseball or its clubs.