Cespedes arrives at camp with future secure
After signing 4-year deal, outfielder in long-term driver's seat with Mets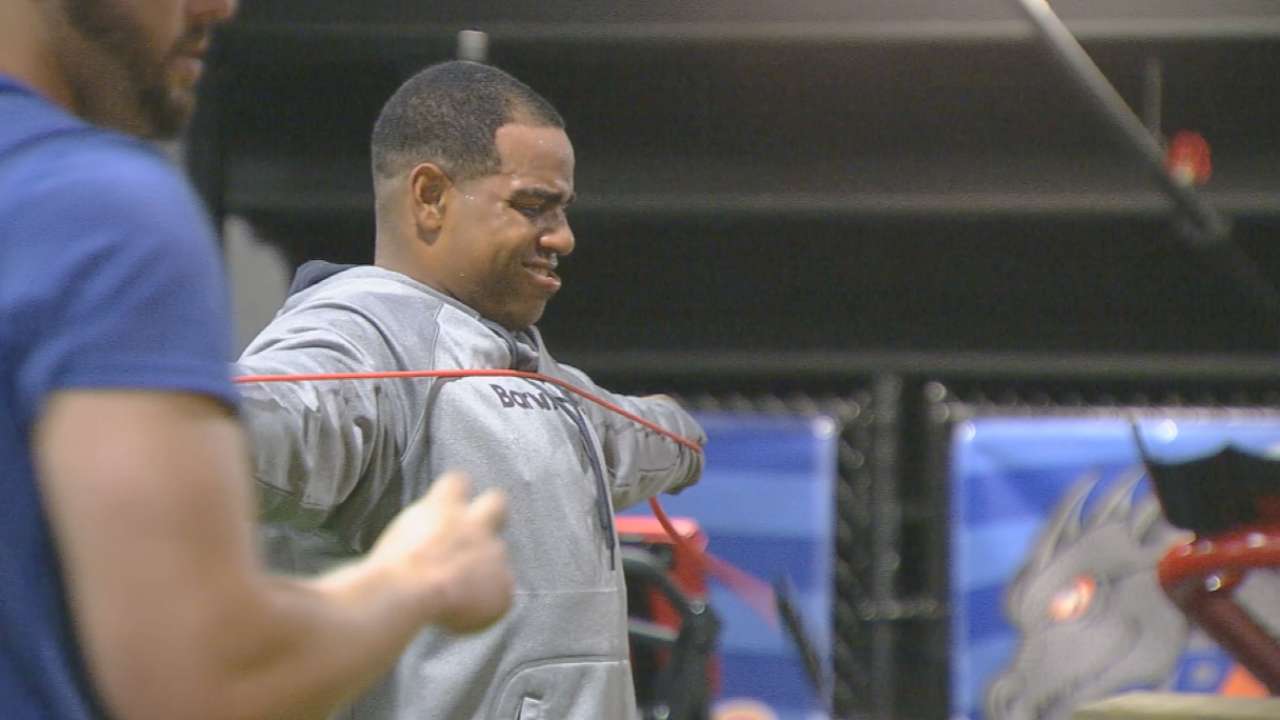 PORT ST. LUCIE, Fla. -- No more car shows. Mets outfielder Yoenis Cespedes is signed long term and focused on bringing the team a championship.
With fancy rides almost as flashy as his power at the plate, Cespedes is toning down that side of himself and instead putting the emphasis back on the diamond. Having signed a four-year, $110 million contract in November, Cespedes is settling in as a cornerstone in the Mets' future.
Continue Reading
Glenn Sattell is a contributor to MLB.com. This story was not subject to the approval of Major League Baseball or its clubs.