Long immersing himself in his work with Mets' hitters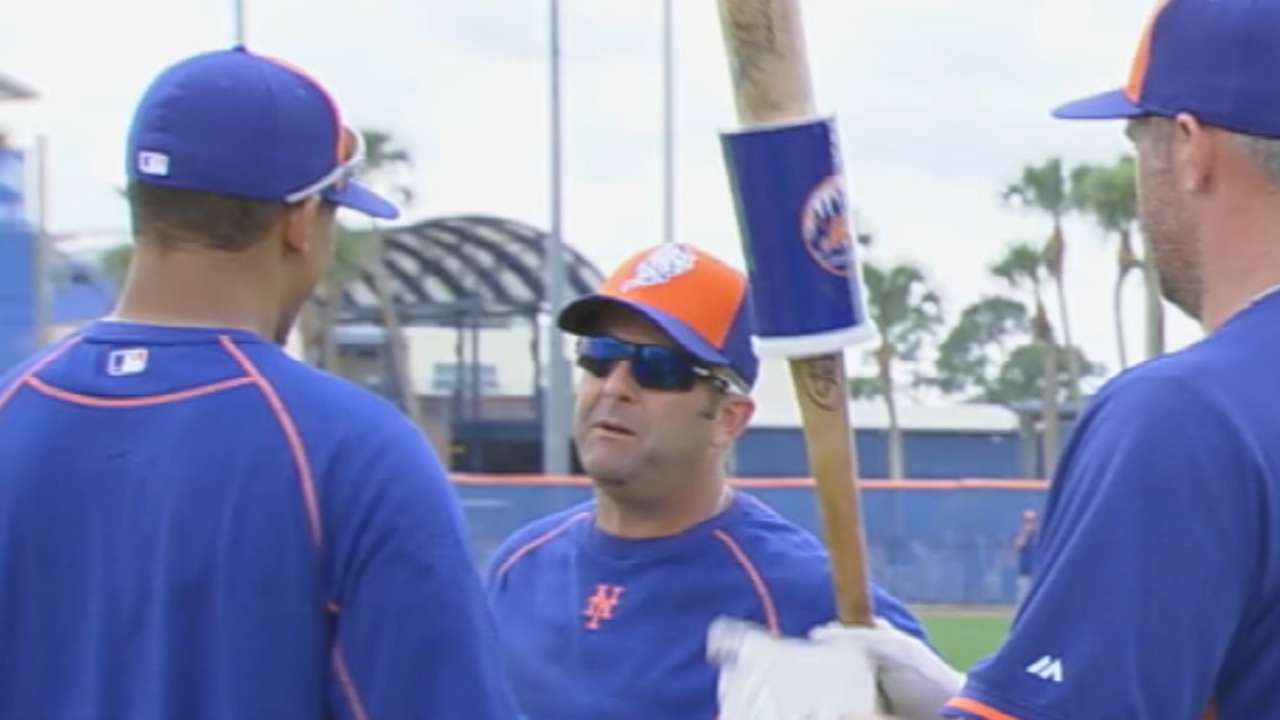 PORT ST. LUCIE, Fla. -- Within the confines of the Mets' clubhouse, no one studies hitting more than Daniel Murphy. His own harshest critic, Murphy is aware of every nuance of his swing, which allows him to know when something is out of whack. He is aware of his strengths. He understands his weaknesses.
So Murphy was amazed when new Mets hitting coach Kevin Long sent him an email this winter offering a thorough breakdown of the video he watched on Murphy's swing. It was clear to the second baseman that Long had not just watched his tape. He had devoured it.
More