Cespedes' walk-off HR lifts Mets over Marlins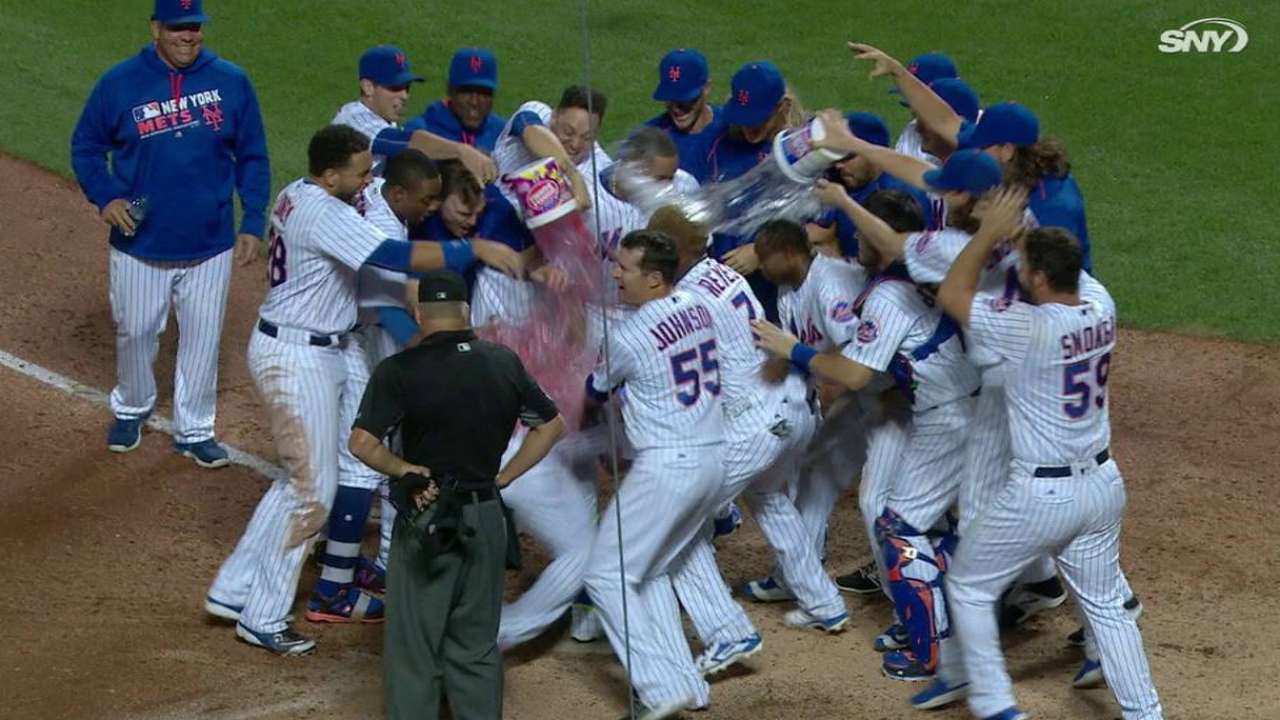 NEW YORK -- As five teams continue twisting themselves into knots in the National League Wild Card race, the Mets did all they could to keep pace on Monday at Citi Field.
Yoenis Cespedes hit a walk-off homer in the 10th inning, leading the Mets to a 2-1 win over the Marlins that also evened the two teams in the Wild Card standings. Both clubs still trail the Giants, Cardinals and Pirates.
Continue Reading