Loney, Bruce homer as Mets stay atop WC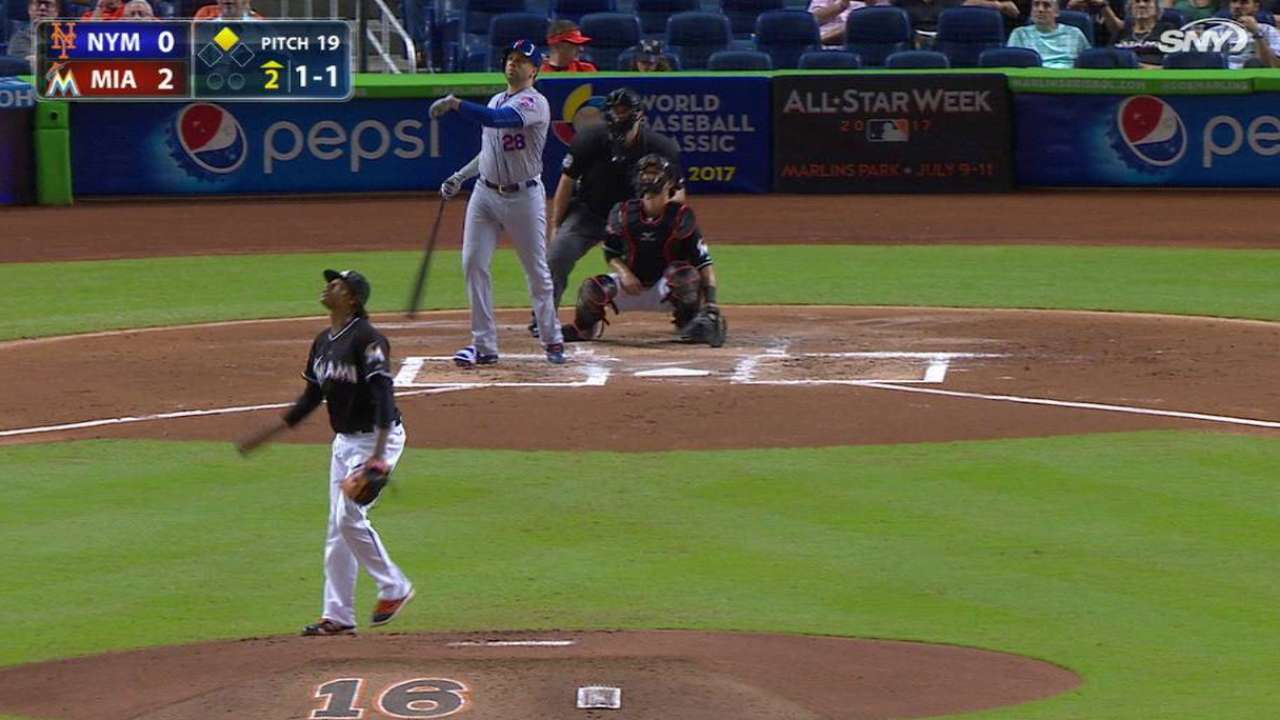 MIAMI -- Days shy of October, Mets manager Terry Collins' head is swimming with the possibilities of postseason play. There are tiebreakers to consider, play-in games and National League Wild Card scenarios running every which way. There are thoughts of pitchers on short and extra rest, tune-up starts and must-win games. There are planes, trains and buses, ready to whisk the Mets in umpteen different directions.
But first, the Mets must qualify for such madness. They took another step in that direction on Wednesday with a 5-2 victory over Miami, taking two of three at Marlins Park.
Continue Reading