Despite struggles, deGrom battles vs. Cubs
Righty frustrated with outing, but fights back to escape jams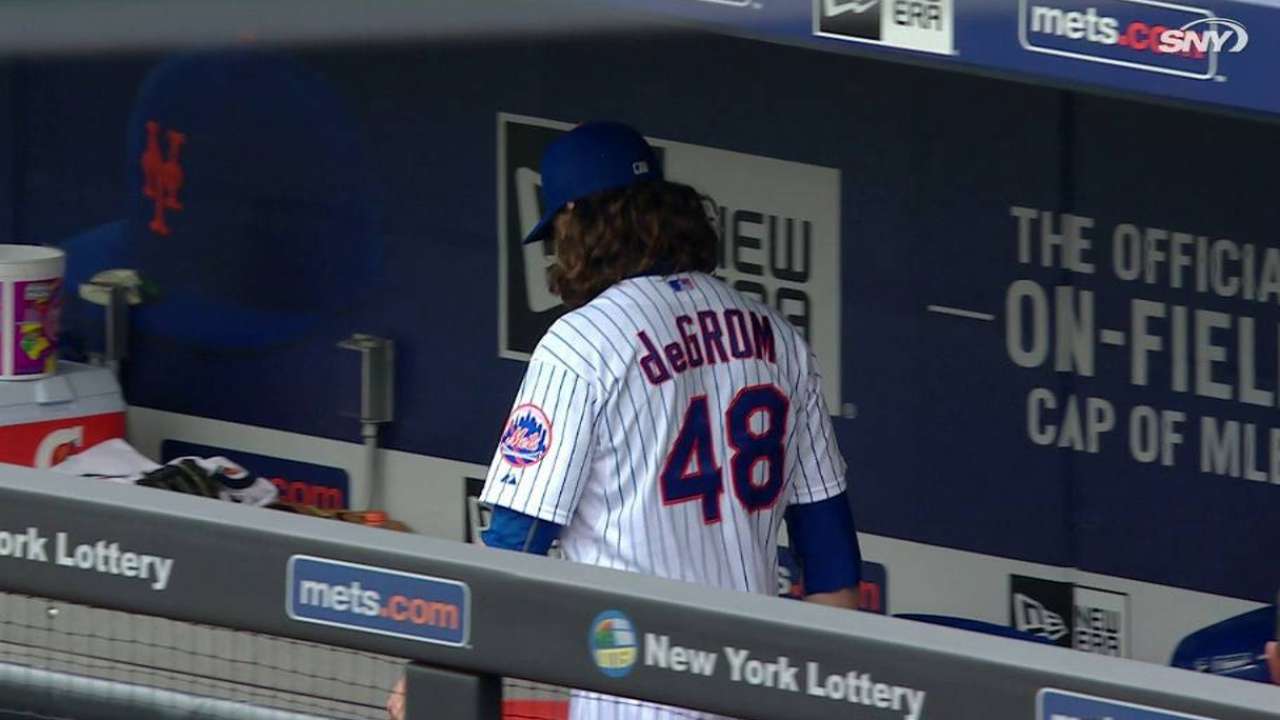 NEW YORK -- After his 115th pitch cleared the fence and his manager called to the bullpen, Jacob deGrom walked calmly off the mound and into the Mets' dugout, where the familiar orange of a Gatorade cooler awaited.
He paused, took a few steps, and -- with his pitching hand -- punched it just beside the lightning logo. The cooler spilled to the ground as deGrom sat on the bench.
More
Alden Woods is an associate reporter for MLB.com. This story was not subject to the approval of Major League Baseball or its clubs.