Flores leads yearly MetsGiving turkey giveaway
Infielder continues club's tradition of helping local families in need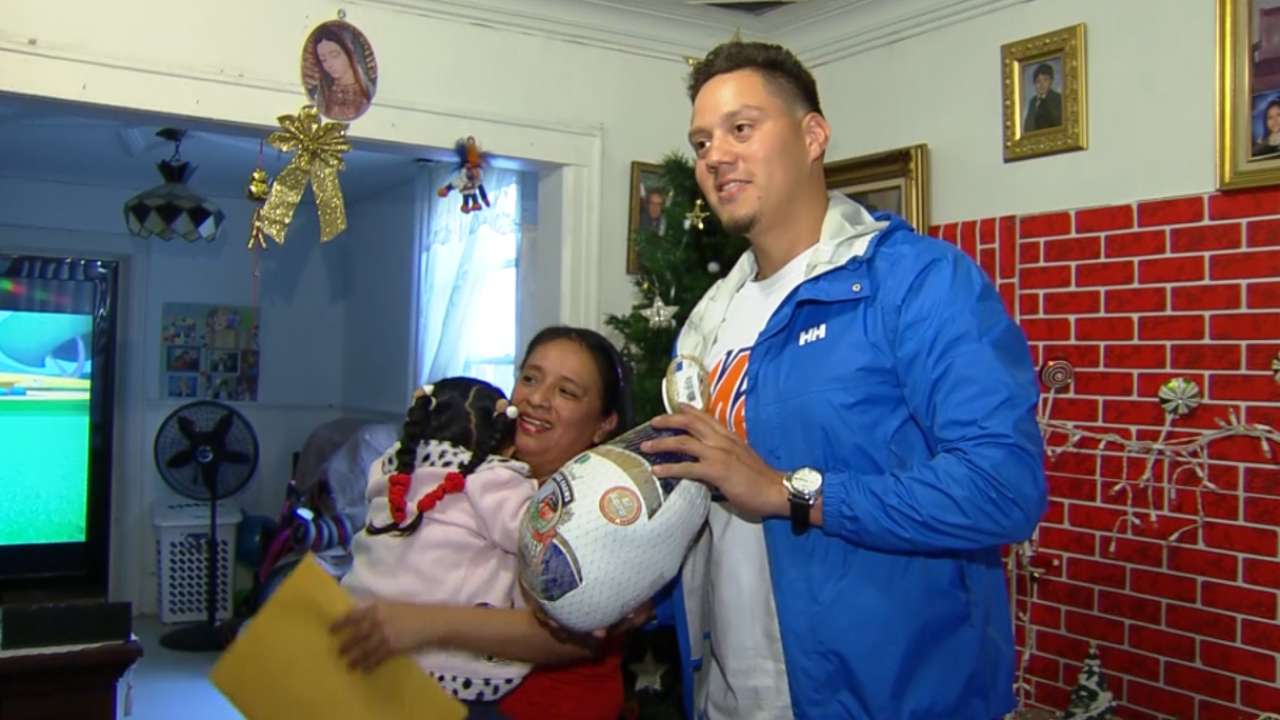 Thirteen-year-old Joshua Flores walked down his street in the Corona neighborhood of Queens, N.Y., on Thursday and found an unfamiliar sight in front of his house. Standing on Flores' doorstep was Mets infielder Wilmer Flores waiting to greet him. Peeking through the front window was Joshua's mother, Magdalena, beaming with pride.
It was an emotional day in Queens, as Flores, joined by his mother Sodely and members of the Mets' staff, participated in the organization's fourth annual MetsGiving turkey giveaway. Though Flores shared no relation with the family he visited in Corona, the bond of holiday spirit was strong as the Mets veteran passed out turkeys and meals to this and many other families in need.
Continue Reading
Matt Kelly is a reporter for MLB.com based in New York. Follow him on Twitter at @mattkellyMLB. This story was not subject to the approval of Major League Baseball or its clubs.