Yo, Bruce homer to back Thor in WC hunt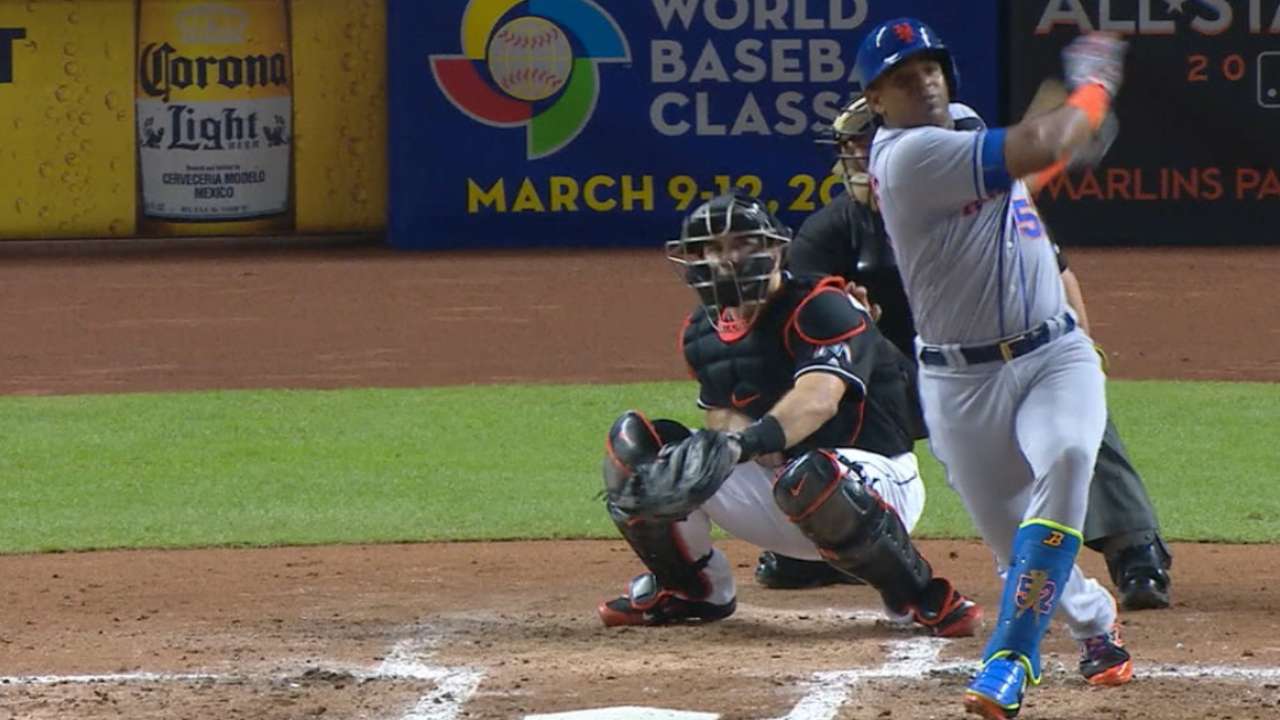 MIAMI -- It will take weeks, months, even years for the Marlins to recover from the death of Jose Fernandez. In some ways, they never will. But they at least attempted to restore a sense of normalcy on Tuesday night at Marlins Park, where the Mets scored a 12-1 victory in a game bursting with National League Wild Card implications.
"Obviously, hearts are still heavy, and they're going to be for the rest of the year here -- probably for a long time after that, too," Mets outfielder Jay Bruce said. "But we needed to win this game today, and we were able to do that."
Continue Reading