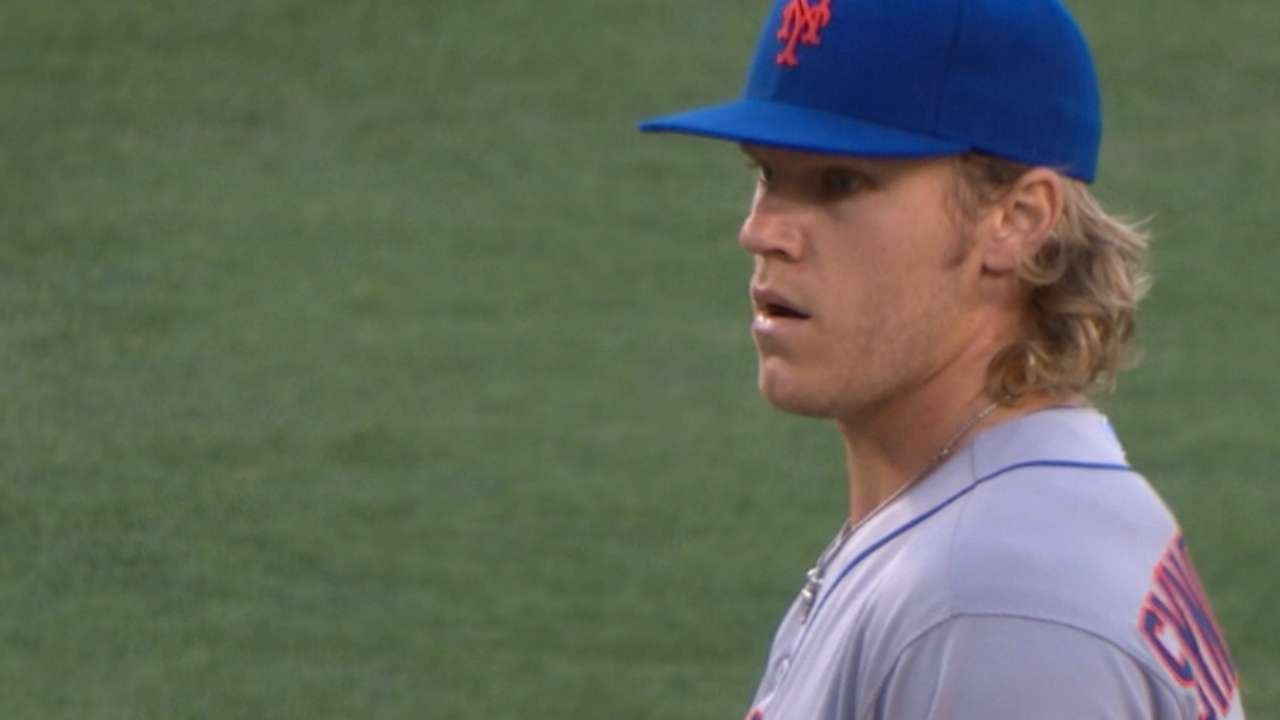 LOS ANGELES -- The Mets still aren't scoring particularly often, but on Friday night, at least, they managed to score enough. Kevin Plawecki hit a go-ahead sacrifice fly in the ninth inning, lifting the Mets to a 2-1 victory over the Dodgers on a night that saw Noah Syndergaard hold one of the National League's best offenses to two hits in six innings.
The Mets never led until the ninth, when they parlayed a bloop double, an infield single and Plawecki's sacrifice fly into their second run. They still scored two or fewer runs for the 12th time in 14 games, but won for the fifth time during that stretch.
More
Steve Bourbon is a contributor to MLB.com. Anthony DiComo is a reporter for MLB.com. Follow him on Facebook and listen to his podcast. This story was not subject to the approval of Major League Baseball or its clubs.