Cabrera, Flores supply power vs. Astros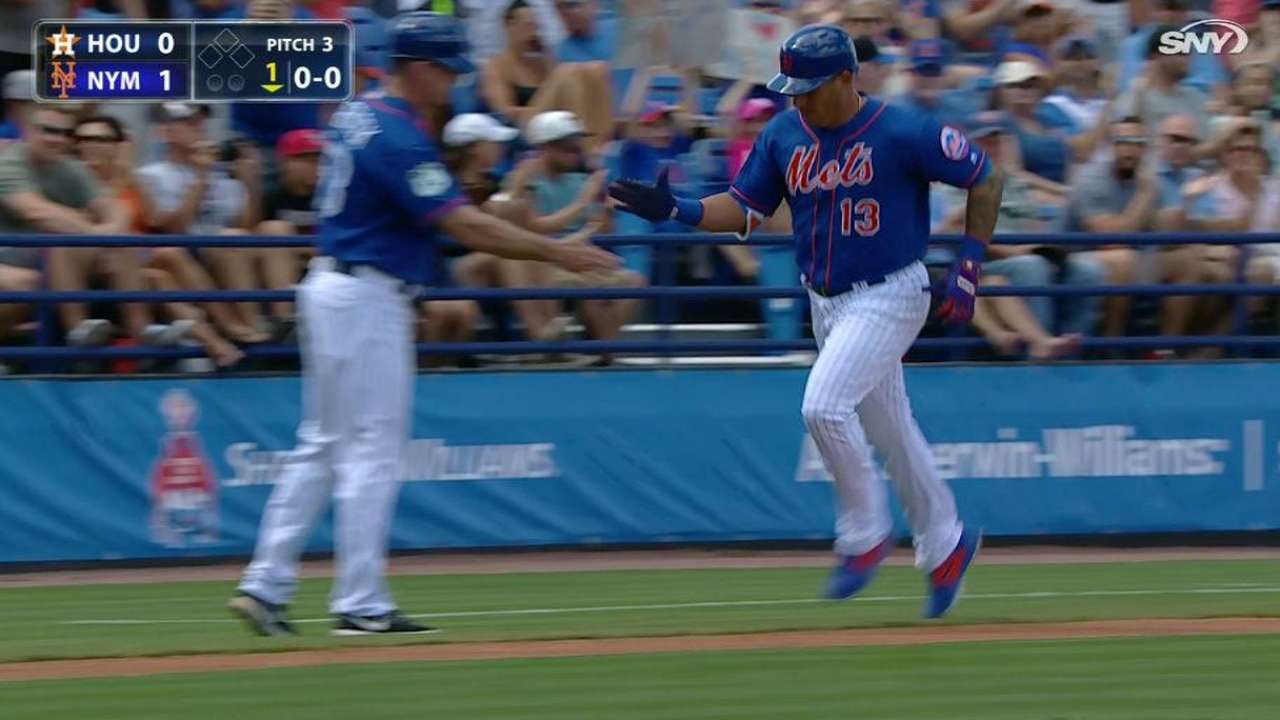 PORT ST. LUCIE, Fla. -- Mets infielder Wilmer Flores outshined countryman Jose Altuve on Monday, hitting a tiebreaking homer in the seventh inning, but the Astros came from behind to score a 5-2 win over the Mets at First Data Field.
Facing Astros right-hander Michael Feliz, Flores temporarily reclaimed the lead for a Mets team that had lost it on Altuve's RBI single in the third. The reigning American League batting champion and starting second baseman for Venezuela in next month's World Baseball Classic, Altuve finished 1-for-2 with a walk in his spring debut.
Continue Reading