deGrom roughed up as Mets' win streak ends at 11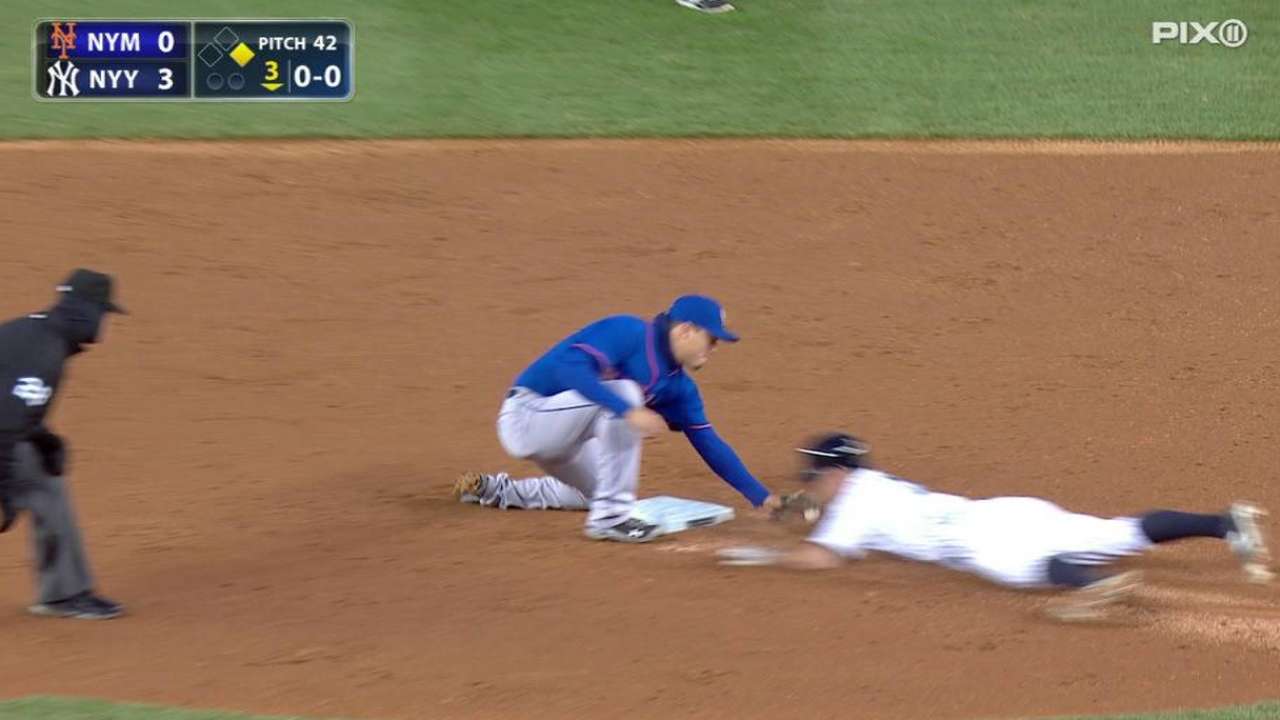 NEW YORK -- Mark Teixeira homered twice off Jacob deGrom and Michael Pineda pitched effectively into the eighth inning in Friday night's Subway Series opener, helping the Yankees snap the Mets' 11-game winning streak with a 6-1 victory at Yankee Stadium.
"Home runs are always good," said Teixeira, who leads the Yankees with seven homers. "They're not easy to come by, especially against a good pitcher. It was a good night."
More