Mets ready to forget mistake-filled 'bad night'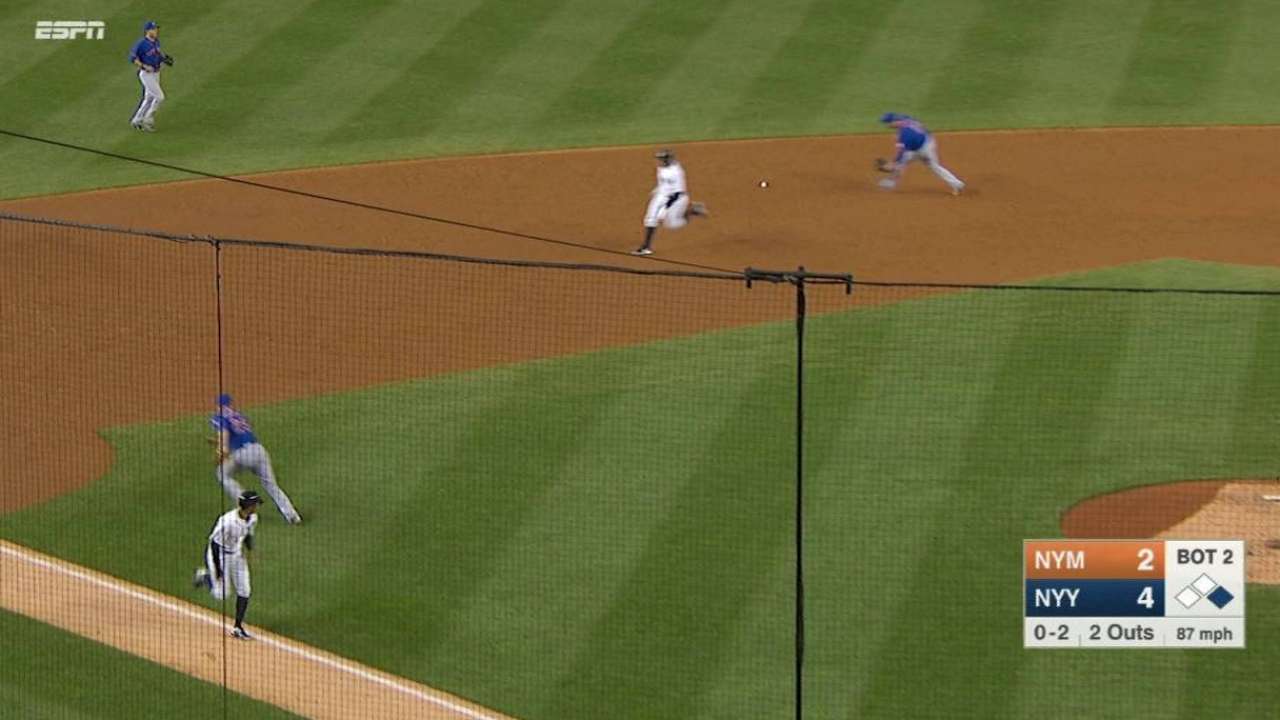 NEW YORK -- Daniel Murphy wrestled his glove off and shook it around, like maybe with some jiggling and a little luck, it would work better on the other hand. He raised it to his face and may have uttered some unspeakables. It was only the fifth inning, but in that moment, Murphy already summed up the Mets' entire night.
The Mets have still won 12 of 14, even after Sunday night's 6-4 loss to the Yankees. But they head to Miami no longer the hottest team even in the National League East and hoping Sunday represents an uncharacteristic blip.
More
Joe Trezza is an associate reporter for MLB.com. This story was not subject to the approval of Major League Baseball or its clubs.