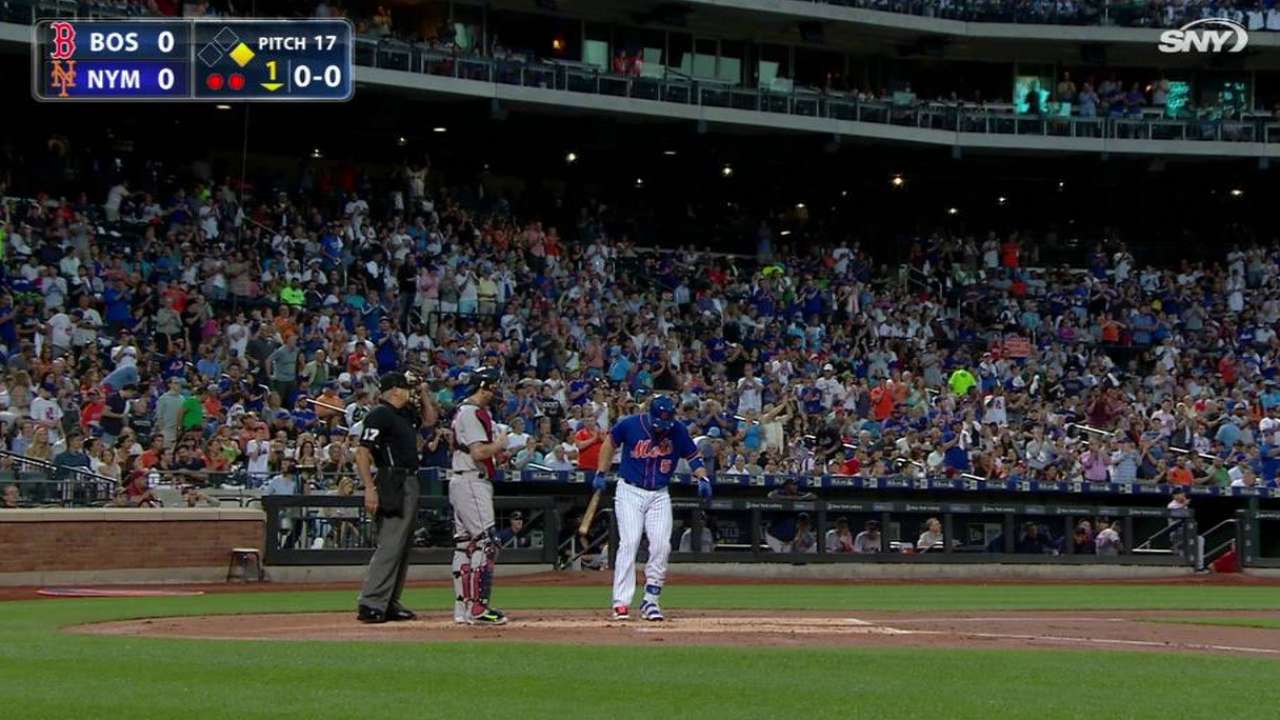 NEW YORK -- Sometime around 4 p.m. each day, Mets third-base coach Tim Teufel circles the clubhouse with printouts in hand. The papers outline New York's intended defensive positioning for the coming game, and Teufel drops one at the locker of each position player, couriering only to subscribers. Friday, for the first time in 136 days, Teufel's route extended to the extreme southwest corner of the room. A delivery to Michael Cuddyer, then a hard left to the locker of the man who convinced Cuddyer to come here, and vanished shortly after.
David Wright hasn't played at Citi Field since leaving with a hamstring pull in the eighth inning on April 14. So much has changed since Teufel last dropped pregame notes into Wright's home locker -- the roster was overhauled, spring promise morphed into October expectations, news conferences grew into standing-room-only affairs -- yet the Captain's return came paired with a semblance of normalcy. There was Wright, smiling, batting fourth and playing third base in the opener vs. the Red Sox.
More
Joe Trezza is an associate reporter for MLB.com. This story was not subject to the approval of Major League Baseball or its clubs.