Johnson clutch as Mets keep Marlins reeling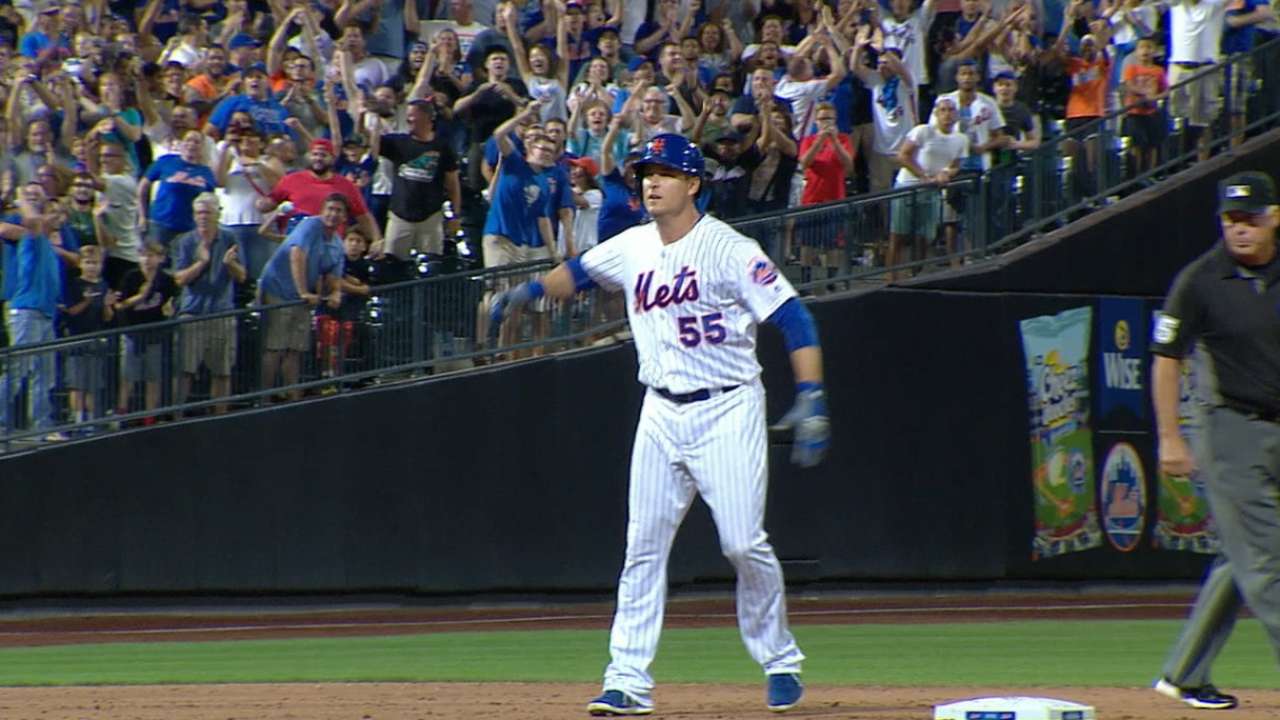 NEW YORK -- The Mets' improbable run toward a National League Wild Card berth continued Wednesday, when Kelly Johnson's three-run double in the eighth inning lifted them to a 5-2 win over the Marlins at Citi Field. The win moved the Mets two games above Miami in the NL Wild Card standings, also temporarily floating them within two games of the Cardinals and a postseason berth.
Stuck in a tie game in the eighth, Johnson hit a two-out double off Marlins reliever A.J. Ramos to give the Mets their first lead since the sixth. Moments later, Mets closer Jeurys Familia nailed down his 44th save to set a single-season franchise record.
Continue Reading