MLB.com Columnist
Lyle Spencer
Collins returns to LA with Dodgers roots
Mets' skipper had first managerial job with club's affiliate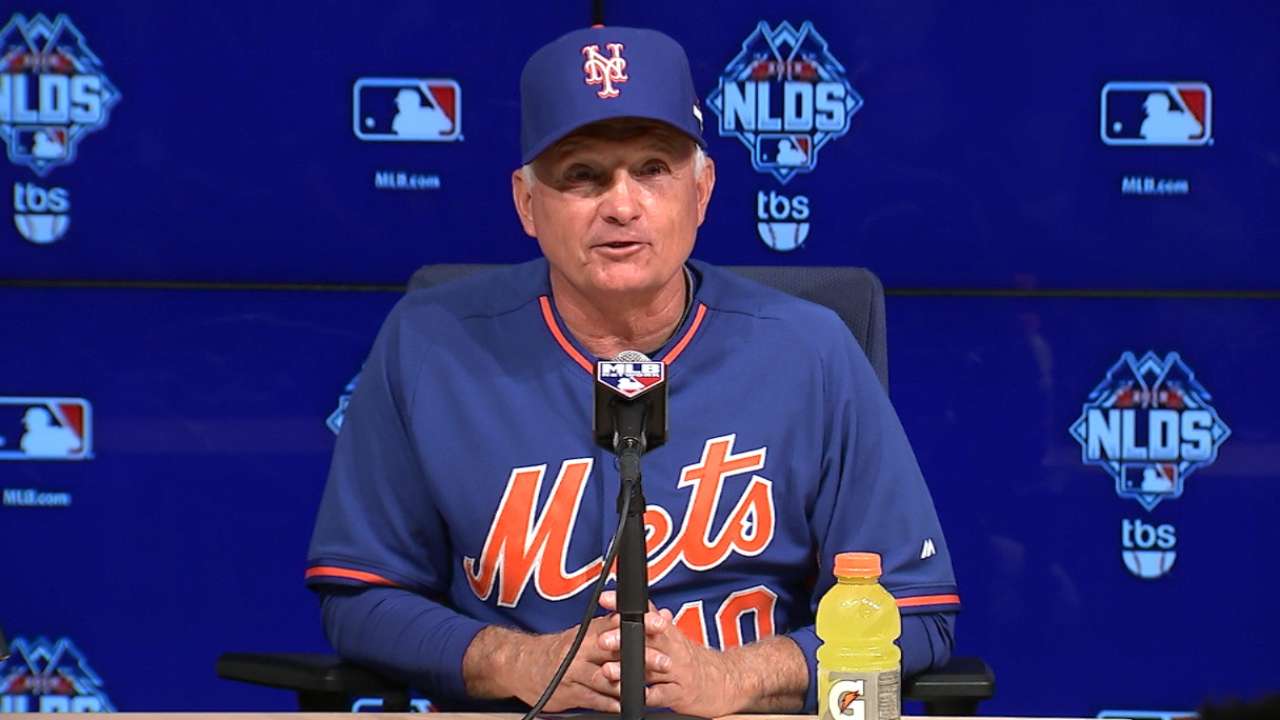 LOS ANGELES -- For Terry Collins, this National League Division Series opening at Dodger Stadium (9:30 p.m. ET on TBS) is a homecoming. The Mets' manager has some of that Tommy Lasorda blue blood running through his veins, having acquired most of his philosophies and attitudes as a young player and young manager in the Dodgers' system.
"I learned everything here," Collins said on Thursday, 29 hours before Clayton Kershaw, facing Jacob deGrom, would deliver the first pitch for the Dodgers in Game 1.
More
Lyle Spencer is a national reporter and columnist for MLB.com. Follow him on Twitter @LyleMSpencer. This story was not subject to the approval of Major League Baseball or its clubs.