Wright: Debuting at DH 'a good first step'
Following neck surgery, Mets captain still working on improving throwing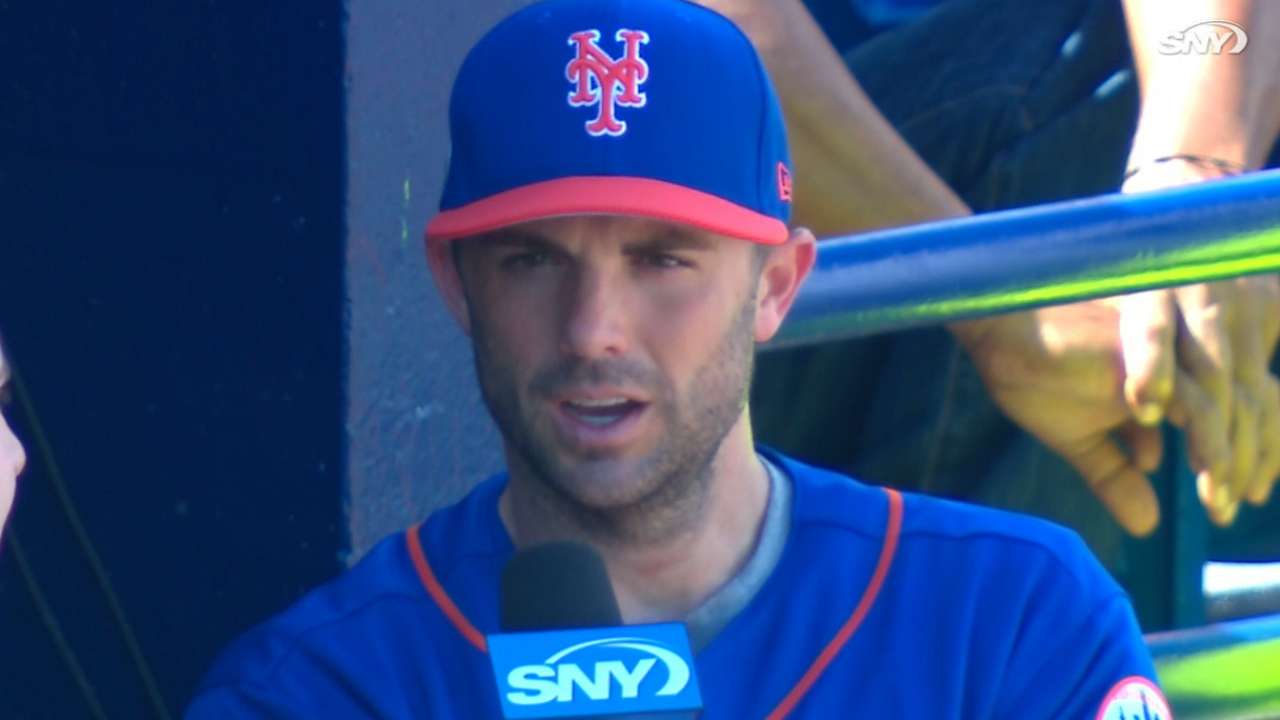 PORT ST. LUCIE, Fla. -- Designated hitter isn't exactly the position David Wright has in mind. But to the delight of Mets fans at the Grapefruit League home opener vs. Washington on Saturday, Wright made his first appearance even if it was only at the plate.
He isn't ready to take the field, still working diligently on strengthening his right arm for those accurate dealings across the diamond.
Continue Reading
Glenn Sattell is a contributor to MLB.com. This story was not subject to the approval of Major League Baseball or its clubs.