Mets' perfect season ends with parade
Pitching health, power and breakout performances would put NY in mix for title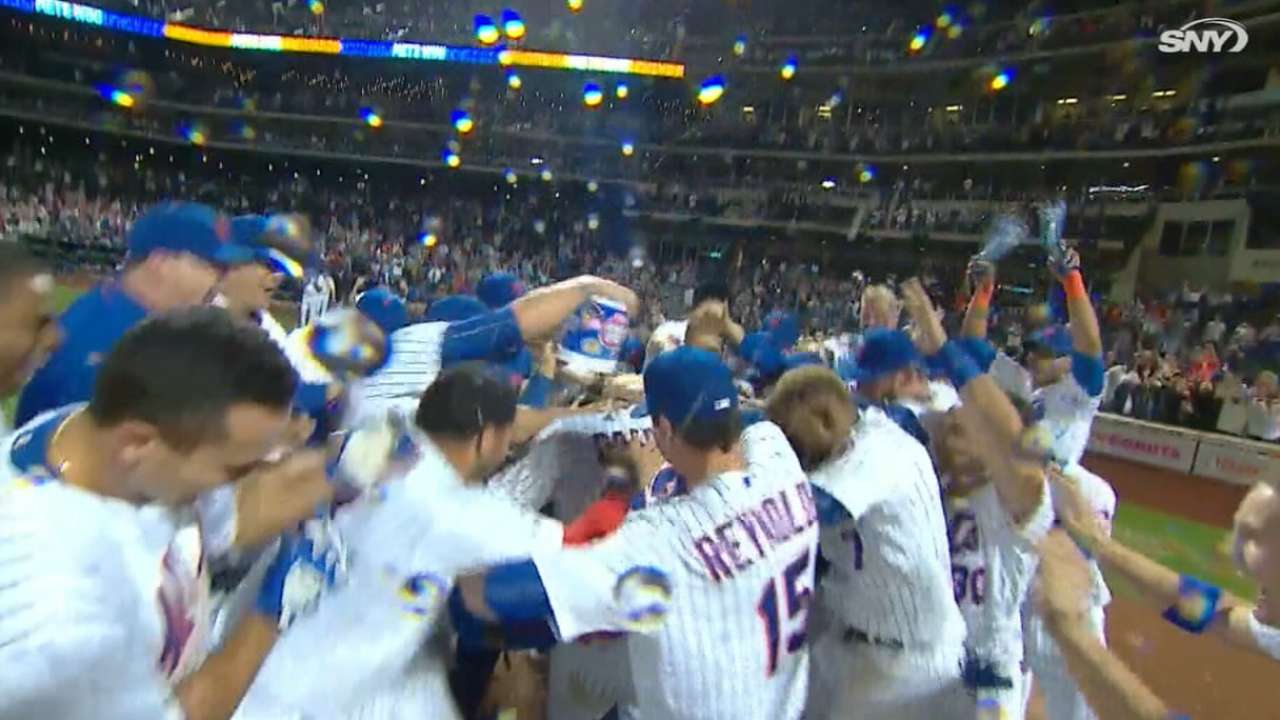 With Spring Training fast approaching, MLB.com will take a look at a different aspect of this year's Mets squad each day this week. Today's topic: How would the perfect season unfold?
NEW YORK -- When the Mets made the World Series in 2015, it came as a mild surprise around Flushing. For years, the team had built toward that moment, creating a foundation of bright, young pitchers. But until the Mets actually won something, skeptics would reign.
A year later, the club entered Spring Training amidst its heaviest expectations in a decade. But injuries struck, and although the Mets salvaged a National League Wild Card berth from their misfortune, their issues never stopped haunting them.
• Spring Training: Info | Tickets | Schedule | Gear
Enter 2017. The Mets are no longer the favorites in a Cubs-dominated NL, nor even in the NL East, where the Nationals outplayed them last season. They don't boast the payroll of the Dodgers nor the recent pedigree of the Giants.
• Across the Majors, goals set for 2017
But with their young pitching and powerful offense, the Mets feel they are as talented as any of those clubs. Their World Series window remains wide open.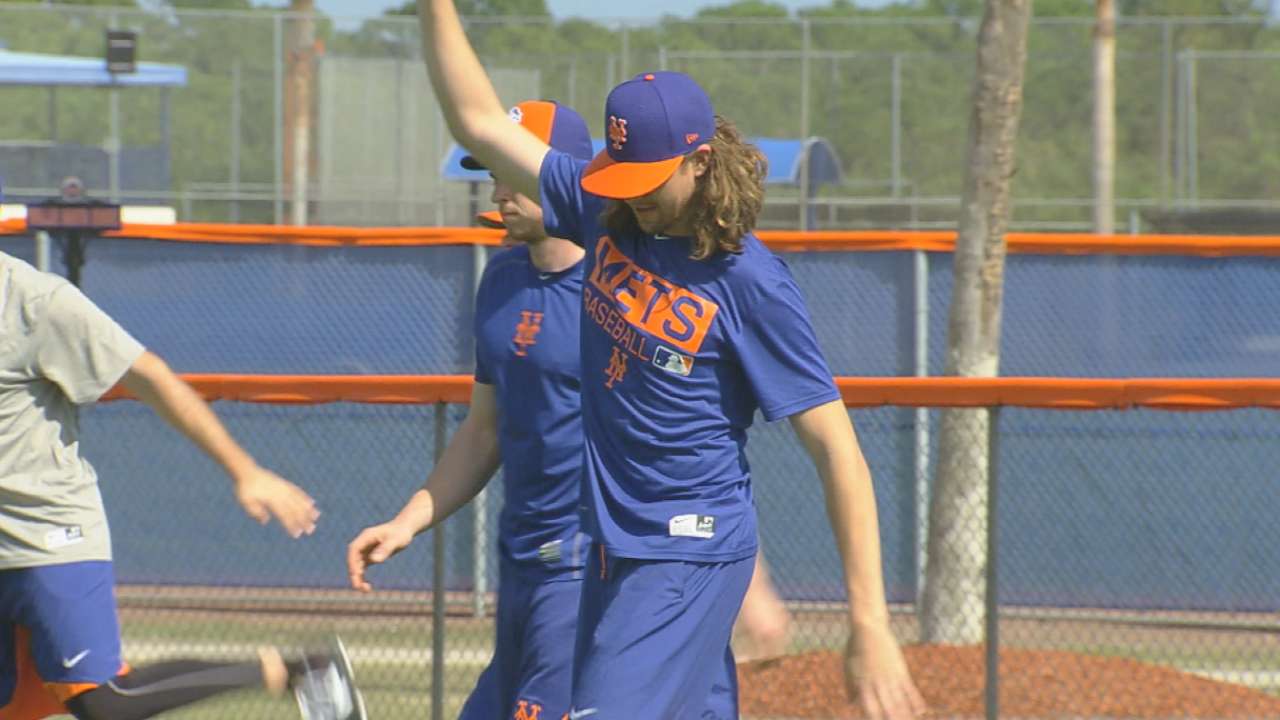 Their perfect season revolves around winning it.
"Boy, I tell you, we're disappointed," manager Terry Collins said after the Mets' Wild Card loss to the Giants. "But we'll be able to get healthy, and we'll be back."
A perfect season for the Mets indeed requires health. While they are under no delusions that Noah Syndergaard, Jacob deGrom, Matt Harvey and Steven Matz will all stay on the field for the full six-month season, they need to avoid the situations that dogged them last season, when three of those four underwent season-ending surgery.
A perfect season for the Mets also requires power. Last year, four Mets hit at least 23 home runs. Considering Collins' club is not a speed- or contact-oriented team, it will need to repeat those levels of production if it hopes to succeed.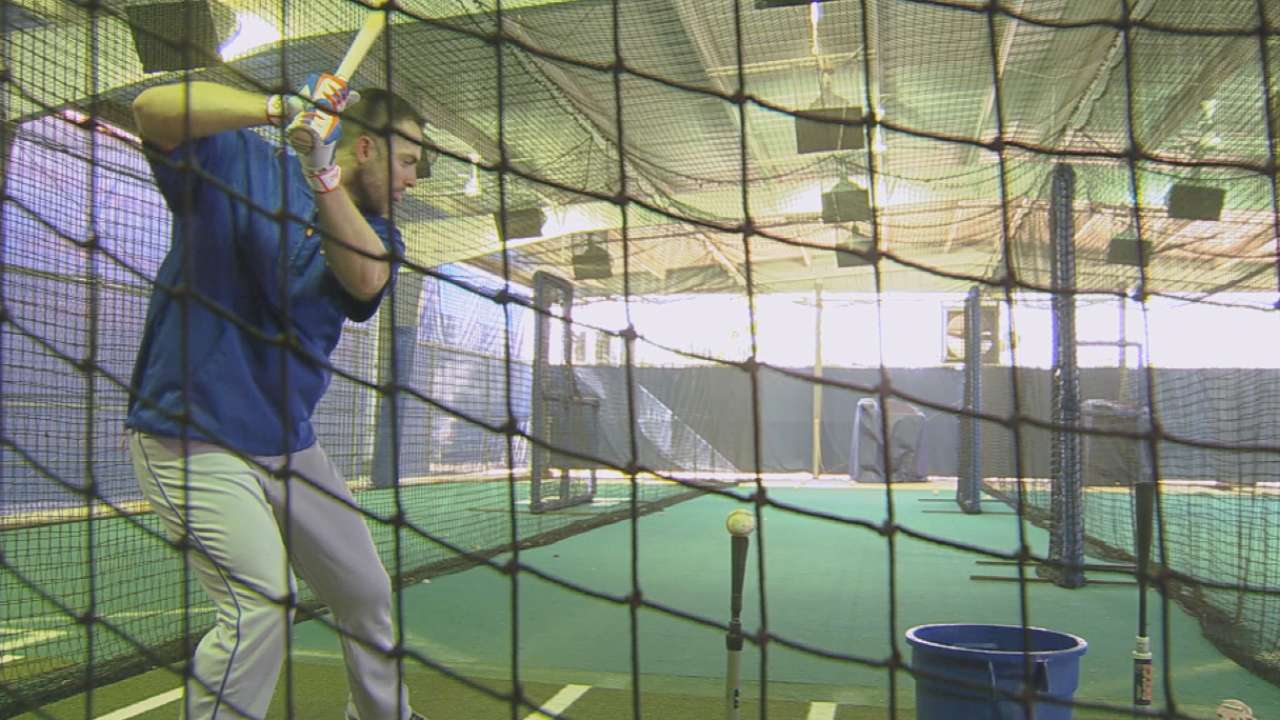 A perfect season for the Mets requires pleasant surprises, as well. The team knows what Yoenis Cespedes and Syndergaard can do. But what about Michael Conforto, who could be consigned to Triple-A Las Vegas in April? What of Juan Lagares, the Mets' defensive-minded fourth outfielder who has yet to experience consistent big league success? How about Travis d'Arnaud, the team's starting catcher by default? If one or more of those players break out, the Mets will surely be a stronger unit than they were a year ago.
"Going into this spring, I think there is going to be revitalized energy coming in," Collins said. "And certainly the expectations are still high. We've got to make sure we manage them and stay positive and stay healthy."
No season, for any team, winds up being perfect. Things go wrong for every World Series champion, just as they do for the league's bottom-feeders.
But the best teams recover from obstacles and make their seasons as perfect as possible. The Mets believe they have the pieces in 2017 to be as perfect as they need to be.
Anthony DiComo has covered the Mets for MLB.com since 2008. Follow him on Twitter @AnthonyDiComo and Facebook, and listen to his podcast. This story was not subject to the approval of Major League Baseball or its clubs.