MLB.com Columnist
Fred Zinkie
Tale of the fantasy tape: Mets vs. Nationals
Which National League East rival has superior fantasy assets?
The rivalry between the Nationals and Mets has heated up in recent seasons, as the two clubs have produced the past three National League East champions. Before they settle their competition on the field in 2017, we can get a head start on assessing these clubs by comparing the fantasy value of their key players for the upcoming campaign.
• 2017 Fantasy Player Preview: Mets | Nationals | Full rankings
Catcher: Both clubs enter 2017 with question marks behind the plate, leaving this position in a draw. Travis d'Arnaud has enjoyed effective stretches, but he also owns a lengthy injury file and is coming off a disappointing .629 OPS last season. Although Derek Norris has proven to be durable, he also struggled in '16 (.583 OPS) as his strikeout rate spiked to a career-high 30.4 percent.
Winner: Push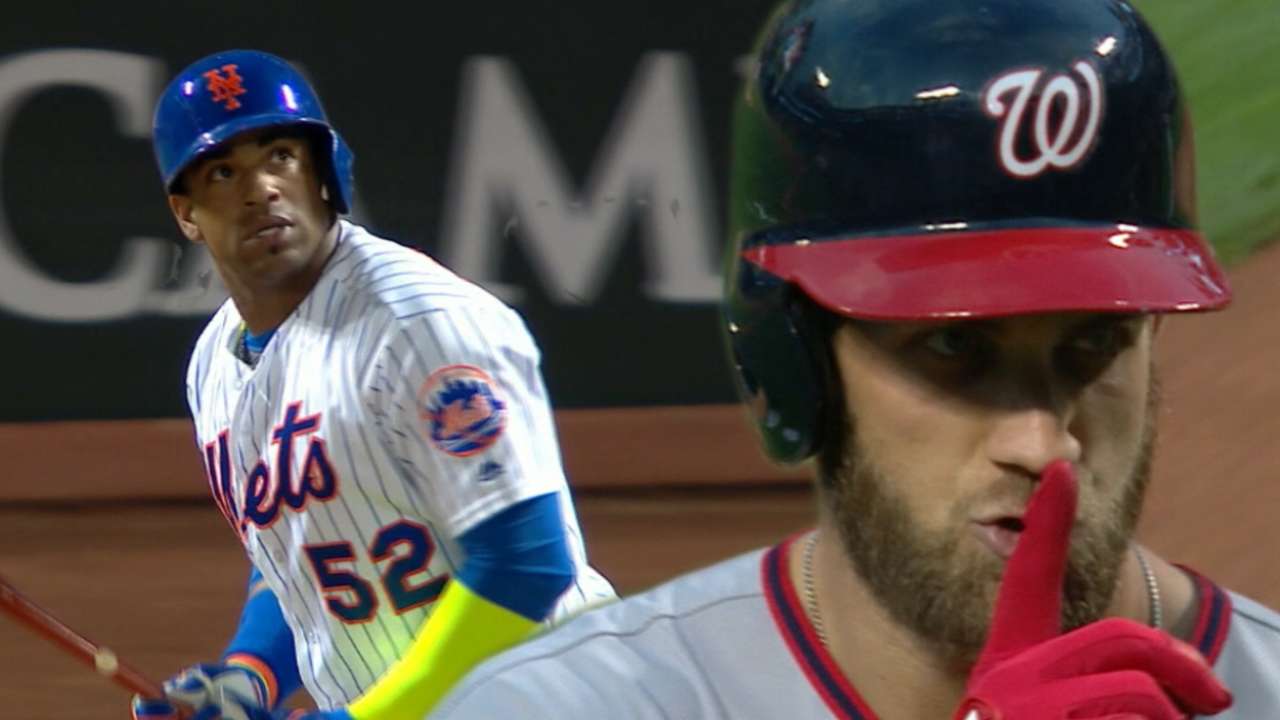 First base: Before playing just 47 games in 2016 thanks to a back problem, Lucas Duda compiled 57 homers and 165 RBIs over '14-15. As a result, the Mets' first baseman is a preferable late-round mixed-league option over Ryan Zimmerman, who has battled his own share of injuries and last reached the 20-homer plateau in '13.
Winner: Mets
Second base: Daniel Murphy will warrant an early-round pick in 2017 after finishing second in NL Most Valuable Player Award voting this past season, when he hit .347 with 25 homers, 104 RBIs and a .985 OPS (all career highs). The former Met should easily outperform Neil Walker, though the latter owns enough power potential (23 homers across 412 at-bats in '16) to earn a lineup spot in most mixed formats.
Winner: Nationals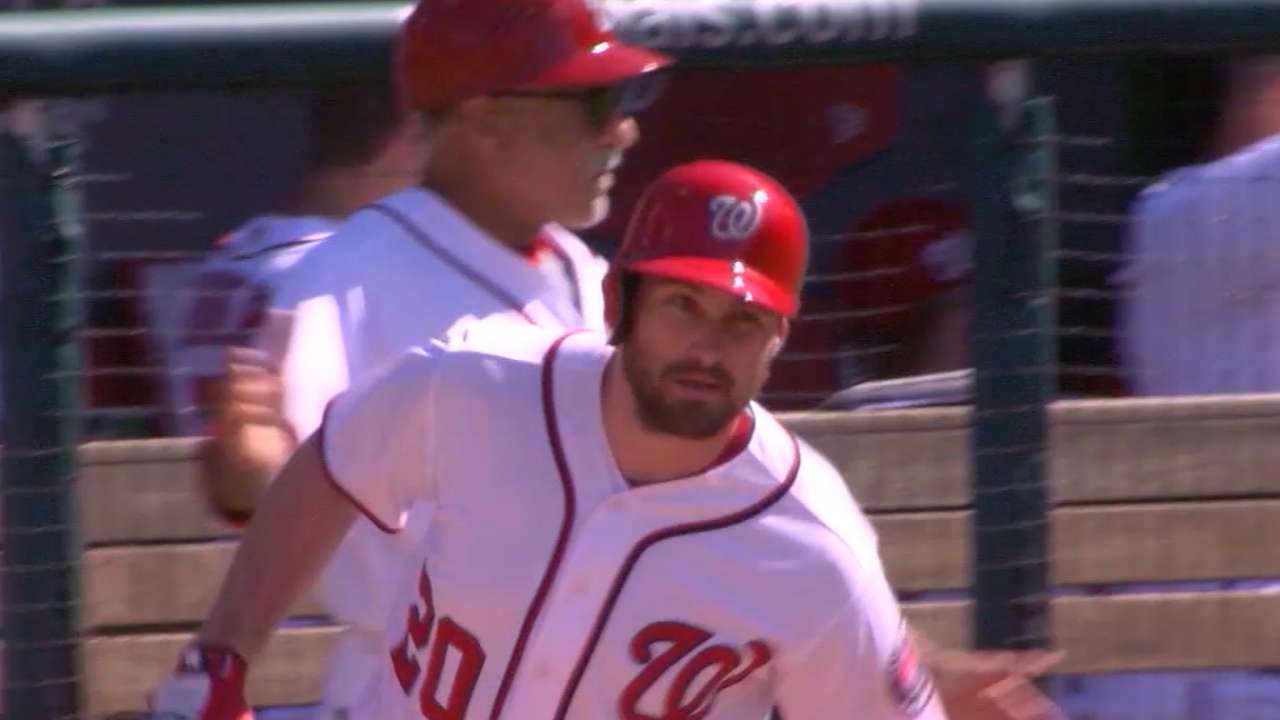 Shortstop: After producing eye-popping statistics over 70 games in the second half of 2016 (.340 average, 13 homers, 53 runs 33 steals), Trea Turner will have his name called in the first round of some '17 drafts. One of the few players with the potential to produce 20 homers and 50 stolen bases, Turner holds a massive edge over reliable but unspectacular veteran Asdrubal Cabrera (.280 average, 23 homers in '16).
Winner: Nationals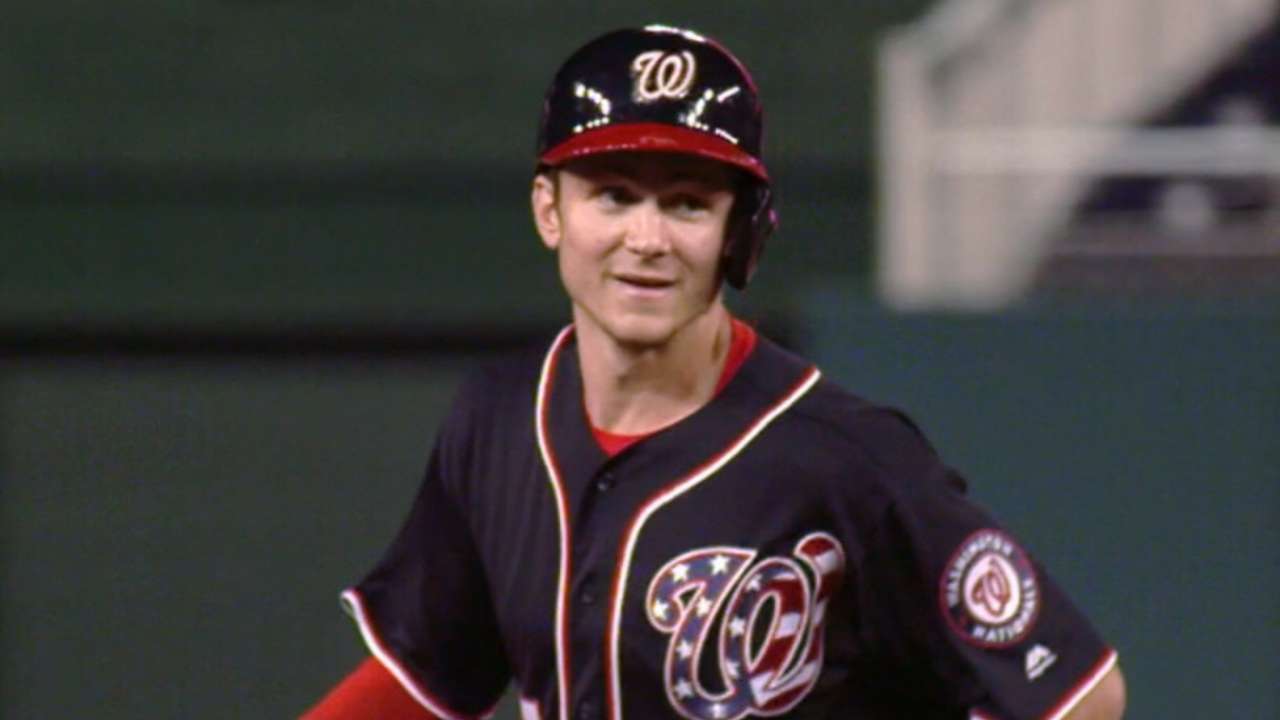 Third base: Once a first-round option, David Wright should open the 2017 season on waivers in all mixed formats after playing just 75 games over the past two years and registering a career-high 33.5 percent strikeout rate in '16. Even if healthy, Wright is unlikely to match the production of Anthony Rendon after the latter bounced back from a disappointing '15 campaign to reestablish himself as a five-category contributor last year.
Winner: Nationals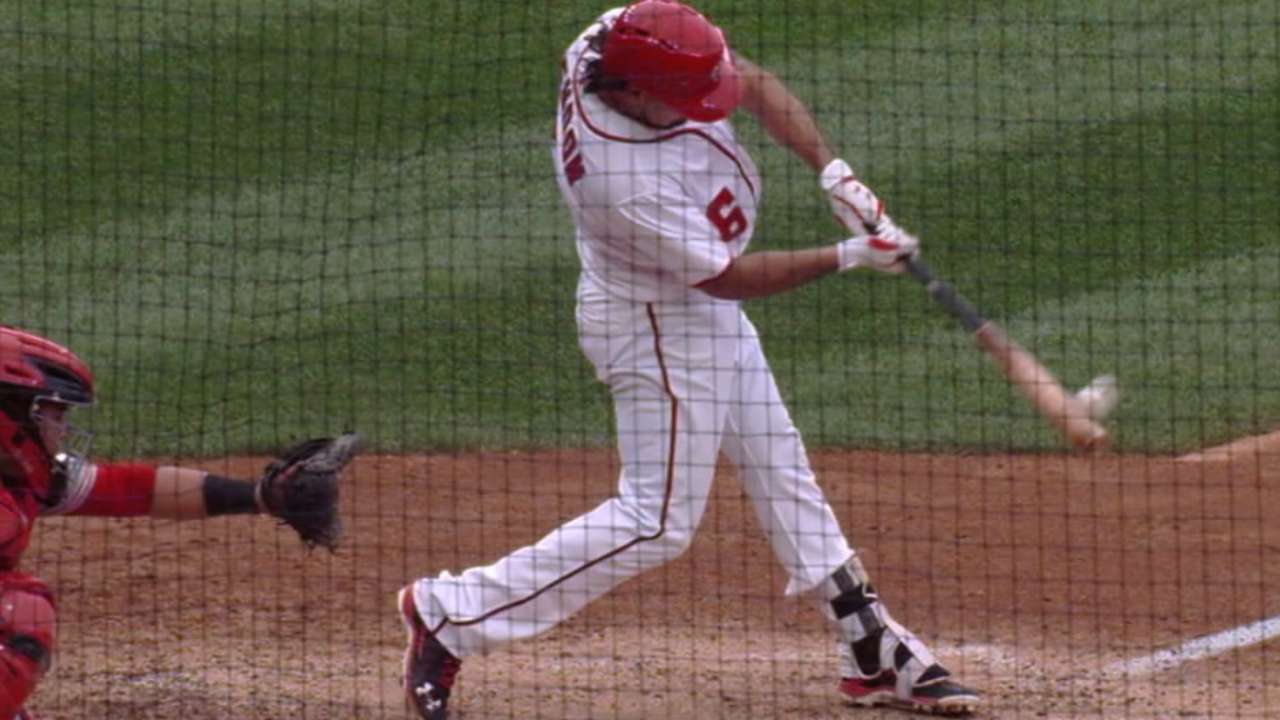 Left field: With 48 homers, 130 RBIs and a .903 OPS over 189 games since joining the Mets in a July 2015 trade, Yoenis Cespedes merits early-round attention. His value greatly exceeds that of Jayson Werth, who has hit .235 with 33 homers across the past two seasons.
Winner: Mets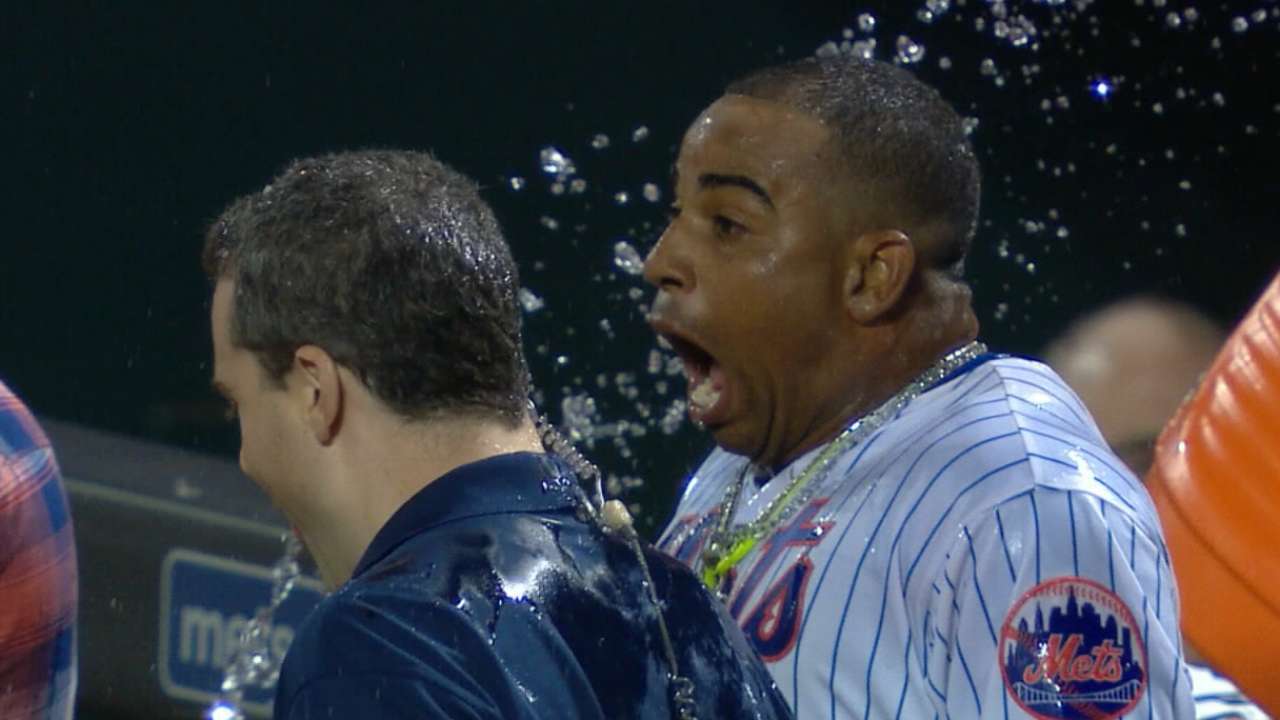 Center field: Though he does not offer elite power or speed, Adam Eaton has become a valuable fantasy asset via a strong blend of across-the-board skills. Meanwhile, Curtis Granderson is a marginal mixed-league option due to his persistent struggles in the batting-average department (.238 average from 2012-16).
Winner: Nationals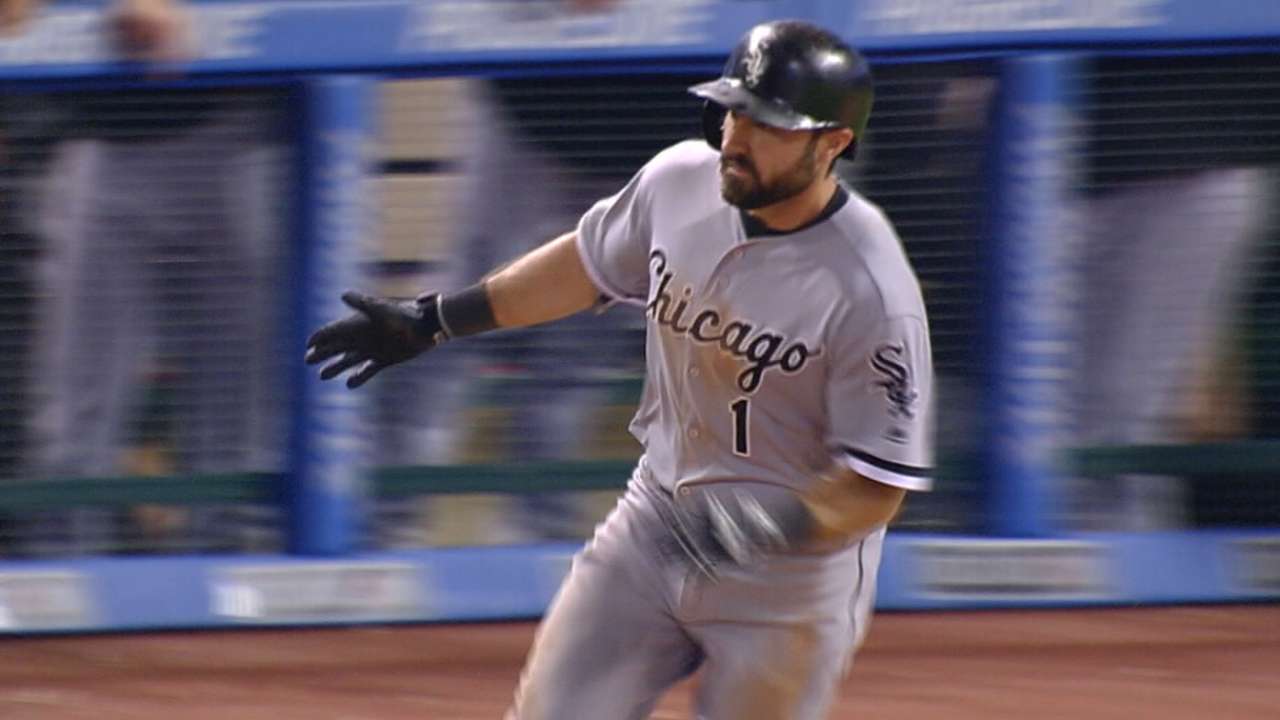 Right field: One of the most talented players in baseball, Bryce Harper should rebound from a disappointing 2016 season to more closely resemble his '15 NL MVP form. Harper will be long gone from '17 draft boards when owners tab Jay Bruce (33 homers, 99 RBIs in '16) as a mid-round power asset.
Winner: Nationals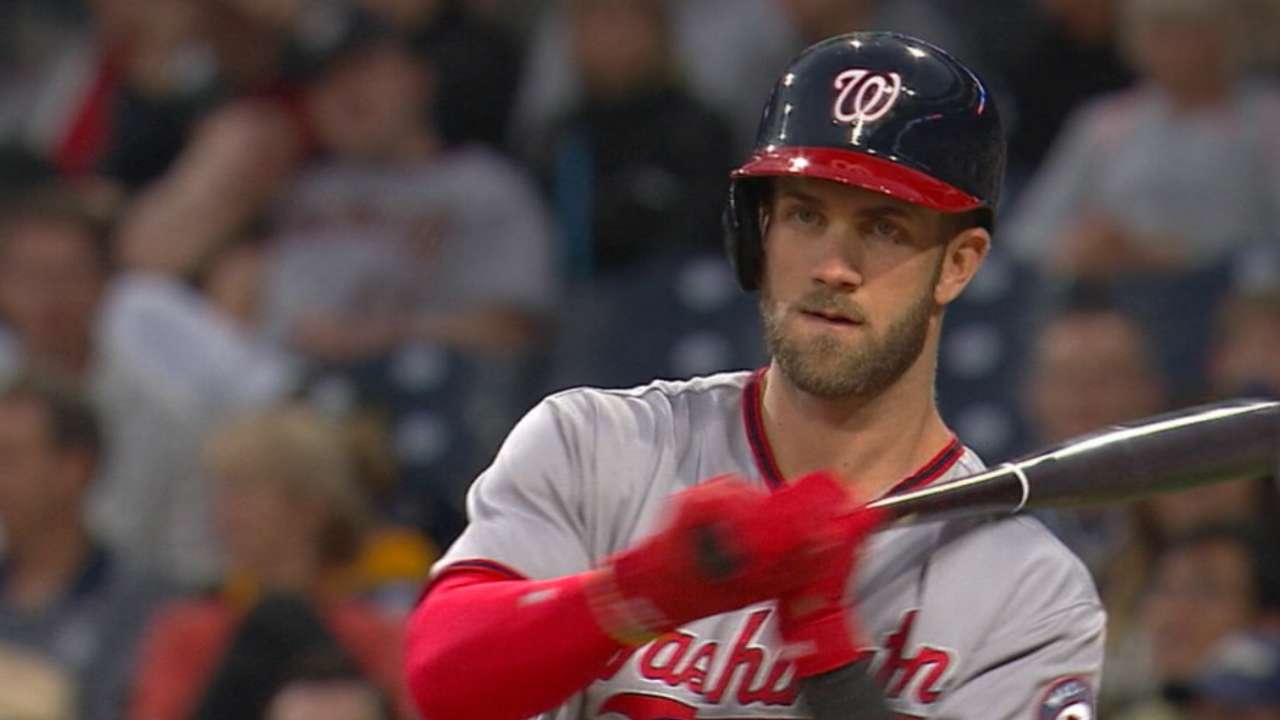 No. 1 starter: Both clubs offer a mixed-league ace, but Noah Syndergaard is not yet ready to equal the value of Max Scherzer. Having logged a 2.88 ERA, a 0.94 WHIP and an 11 K/9 rate since joining the Nats before the 2015 season, Scherzer has demonstrated the necessary excellence to warrant first-round consideration in '17 drafts.
Winner: Nationals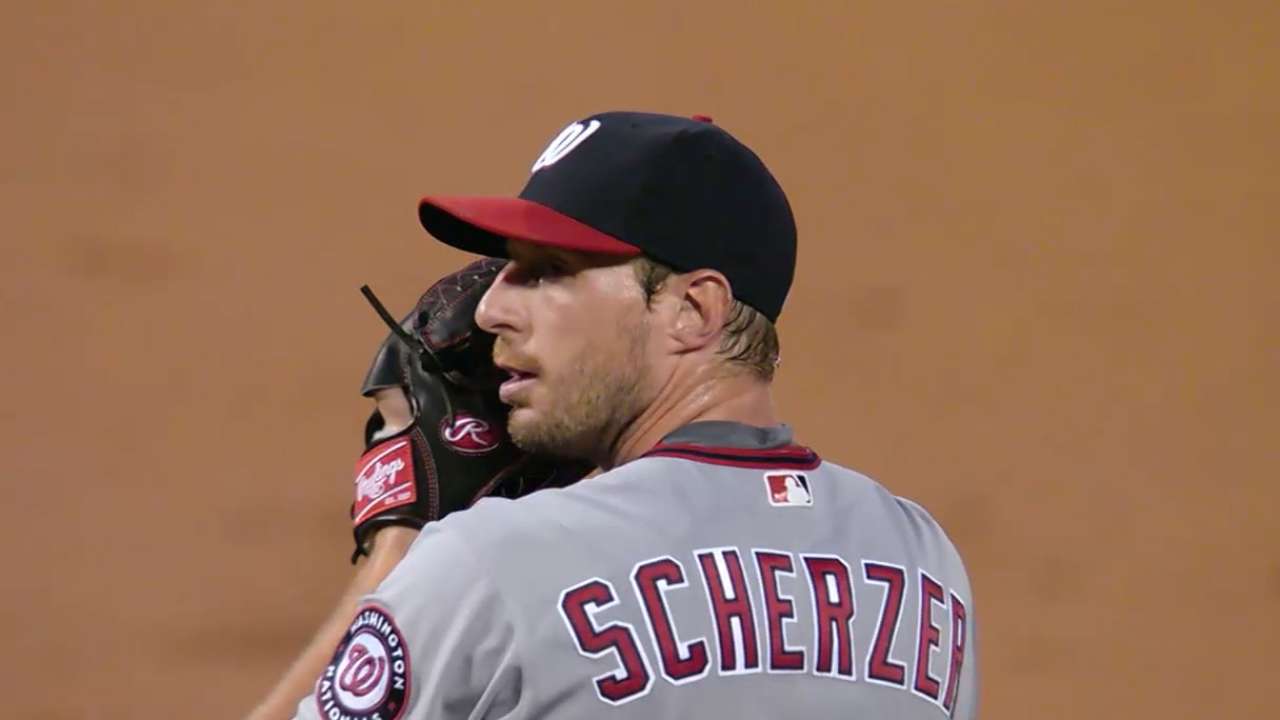 No. 2 starter: Each club has a high-upside No. 2 starter with the potential to finish 2017 as a mixed-league ace, if healthy. Due to his outstanding swing-and-miss stuff (lifetime 10.6 K/9 rate), Stephen Strasburg gives Washington the edge over Jacob deGrom and New York at this spot.
Winner: Nationals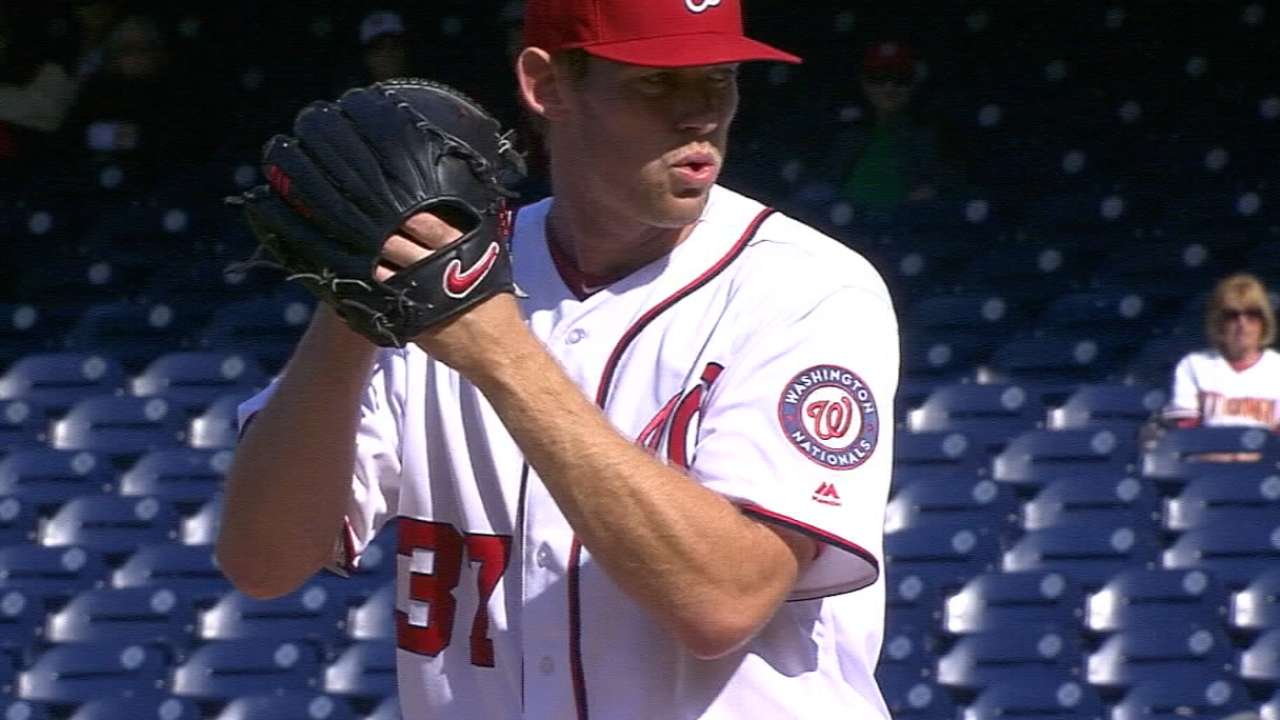 No. 3 starter: Tanner Roark was a productive fantasy asset in 2016 (16 wins, 2.83 ERA), but he is a regression candidate after notching a 3.79 FIP last season. Wise owners will bypass Roark and take a chance on a bounceback season from Matt Harvey, who entered '16 with sterling lifetime numbers (2.53 ERA, 1.00 WHIP) before struggling and then undergoing surgery to alleviate thoracic outlet syndrome.
Winner: Mets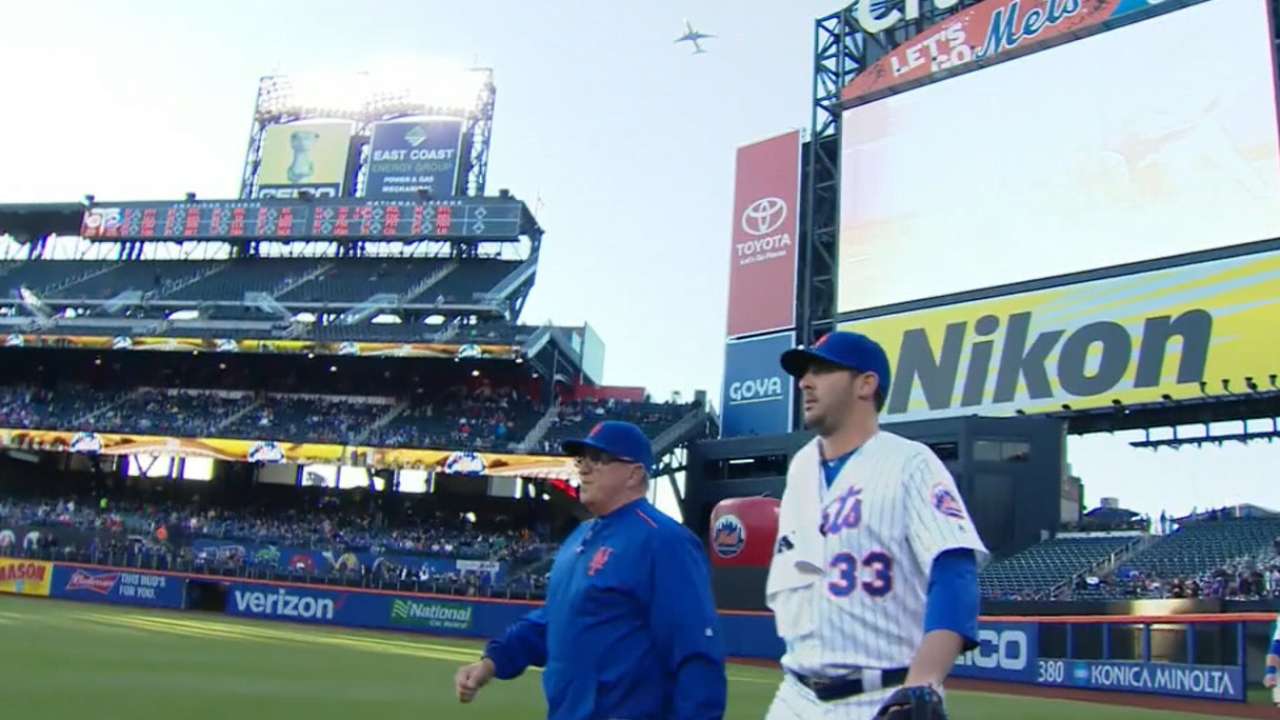 No. 4 starter: Despite lingering injury concerns, Steven Matz should be a mid-round draft pick after producing a 3.16 ERA and an 8.7 K/9 rate across his initial 28 big league starts. Matz has a slight edge over another promising youngster who dealt with health woes in 2016 -- the Nats' Joe Ross (lifetime 3.52 ERA, 8.0 K/9 rate).
Winner: Mets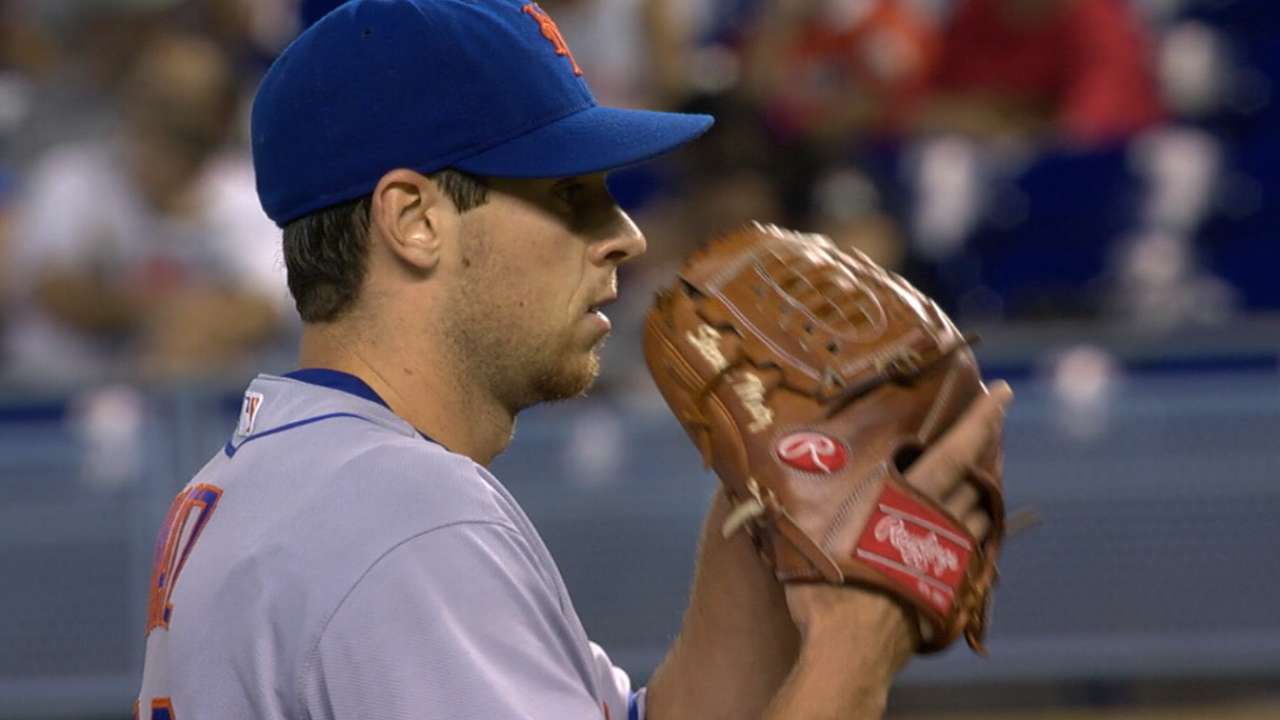 No. 5 starter: Gio Gonzalez is a solid candidate to bounce back from a disappointing 2016 season (4.57 ERA) and post an ERA that resembles his lifetime 3.73 mark. Robert Gsellman, Zack Wheeler and Seth Lugo all have the potential to dent mixed-league rosters if they win a competition for the Mets' final rotation spot, but Gonzalez gets the nod due to his longstanding ability to produce respectable statistics across 30-plus starts.
Winner: Nationals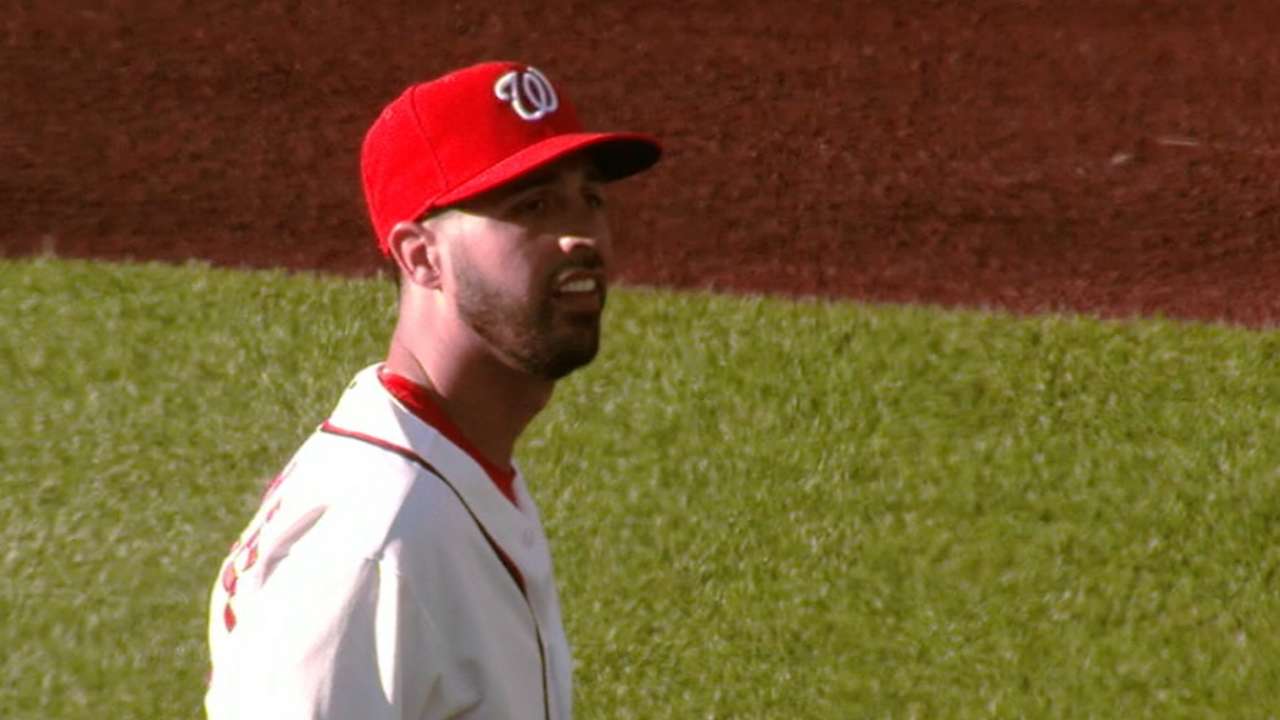 Closer: With 94 saves and a 2.20 ERA across the past two seasons, Jeurys Familia is firmly in the elite tier of fantasy closers. Meanwhile, Shawn Kelley is the favorite to win a competition for the Nationals' ninth-inning role. Kelley could be a solid mixed-league option after recording a 2.55 ERA, a 0.99 WHIP and an 11.8 K/9 rate since the outset of 2015, but he has little closing experience (11 career saves) and will likely have a short leash if he emerges from Spring Training with the job.
Winner: Mets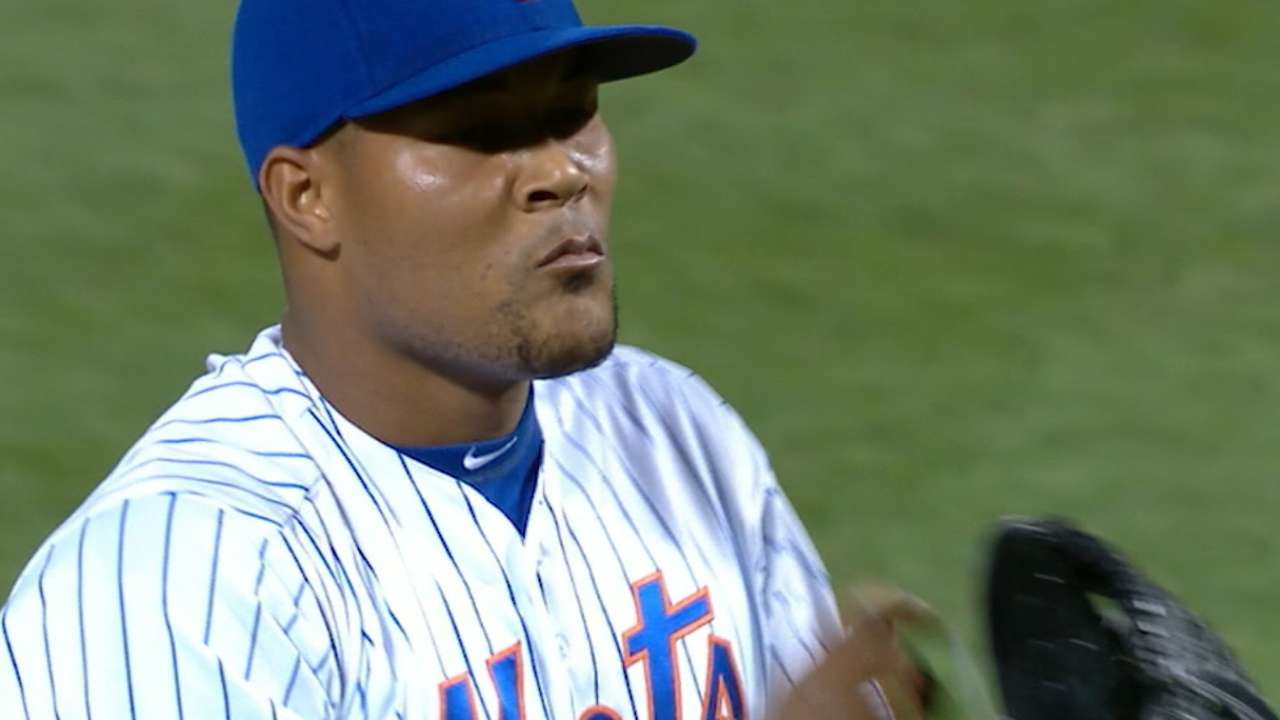 Setup man: Between both clubs, Addison Reed (1.97 ERA, 0.94 WHIP in '16) is the only reliever with the skills to contribute in deep mixed leagues from a setup role. If Kelley wins the closer's job, Blake Treinen will be expected to handle the eighth inning for Washington. Treinen can succeed via a lofty ground-ball rate (lifetime 62.6 percent), but he lacks elite strikeout skills (career 7.7 K/9 rate) and control (lifetime 3.7 BB/9 rate).
Winner: Mets
Final verdict: Based on fantasy value, the Nats are set to repeat as NL East champs. But after a narrow 8-6 victory (with one tie) in this showdown, Washington is likely headed for a close battle in the season ahead.
Fred Zinkie is the lead fantasy baseball writer for MLB.com. Follow him on Twitter at @FredZinkieMLB. This story was not subject to the approval of Major League Baseball or its clubs.