Walker would welcome long-term extension
31-year-old providing Mets with versatility, leadership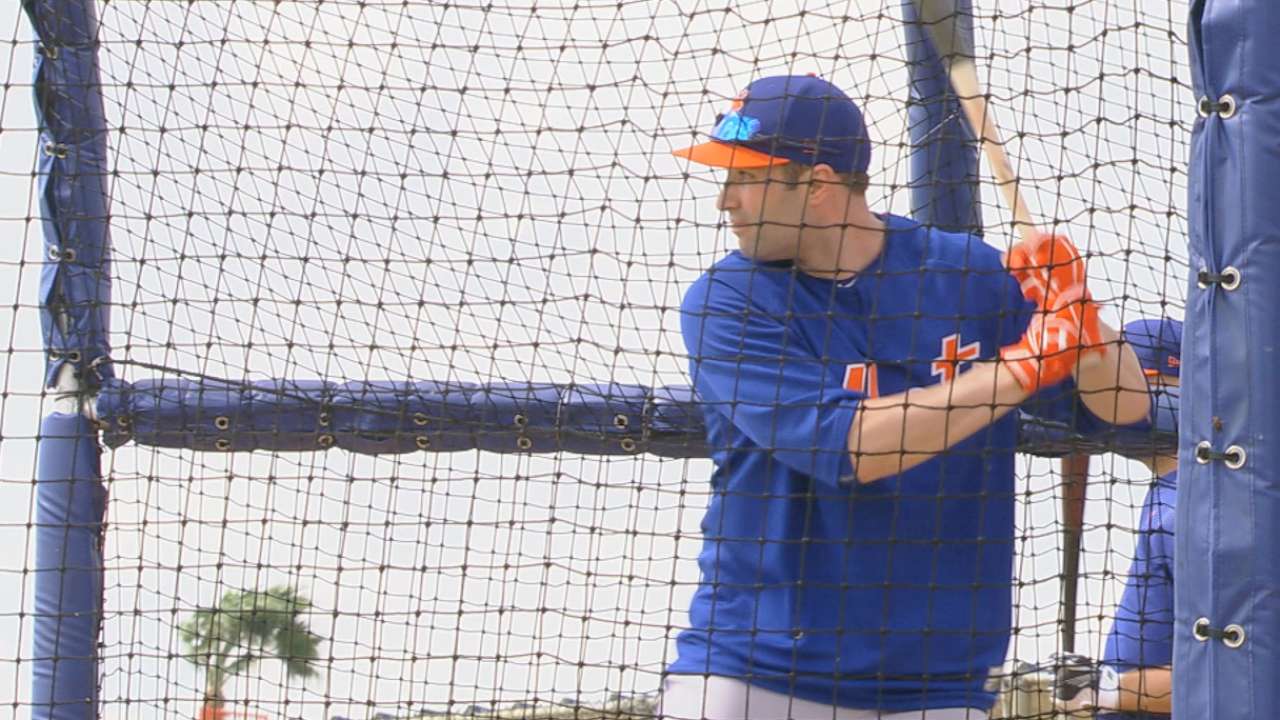 PORT ST. LUCIE, Fla. -- Even after Neil Walker put pen to paper, accepting the Mets' $17.2-million qualifying offer, neither side stopped thinking about a longer-term commitment. For Walker, a multi-year extension would mean planting roots in the Northeast, where he owns a home and has started his family. For the Mets, it would mean locking up a player who quickly became a leader in their clubhouse.
At the time, Walker's injury history -- he underwent back surgery in September -- scuttled talks. But neither side killed the conversation, making it possible Walker rips up his qualifying offer and signs a multi-year extension as soon as this spring.
"We've had some discussions," Walker said Wednesday after arriving at Mets camp. "For me, looking at this, there's no other place that I'd want to be. Looking down the road and looking at what's here, and the potential of what the next two, three, four years look like, this is an exciting place to be as a big league ballplayer. Nothing has come to fruition just yet, but that doesn't mean something won't happen."
Neither Walker nor Mets officials characterized talks as urgent or imminent. But the Mets' willingness to discuss terms with Walker underscores their belief that, at age 31, the second baseman is healthy enough to be an impact player for years to come.
That much is fine news for both parties. In discussing his back injury, Walker revealed that he had been experiencing discomfort as far back as 2012 with the Pirates. Some days, he would climb out of bed and know he was about to spend the coming hours in pain.
But the herniated disc that necessitated surgery never cratered Walker's production. To the contrary, he was the Mets' best hitter last April, batting .307/.337/.625 with nine home runs following an offseason trade from Pittsburgh to New York. He finished with a .282/.347/.476 slash line in 113 games, slugging 23 homers.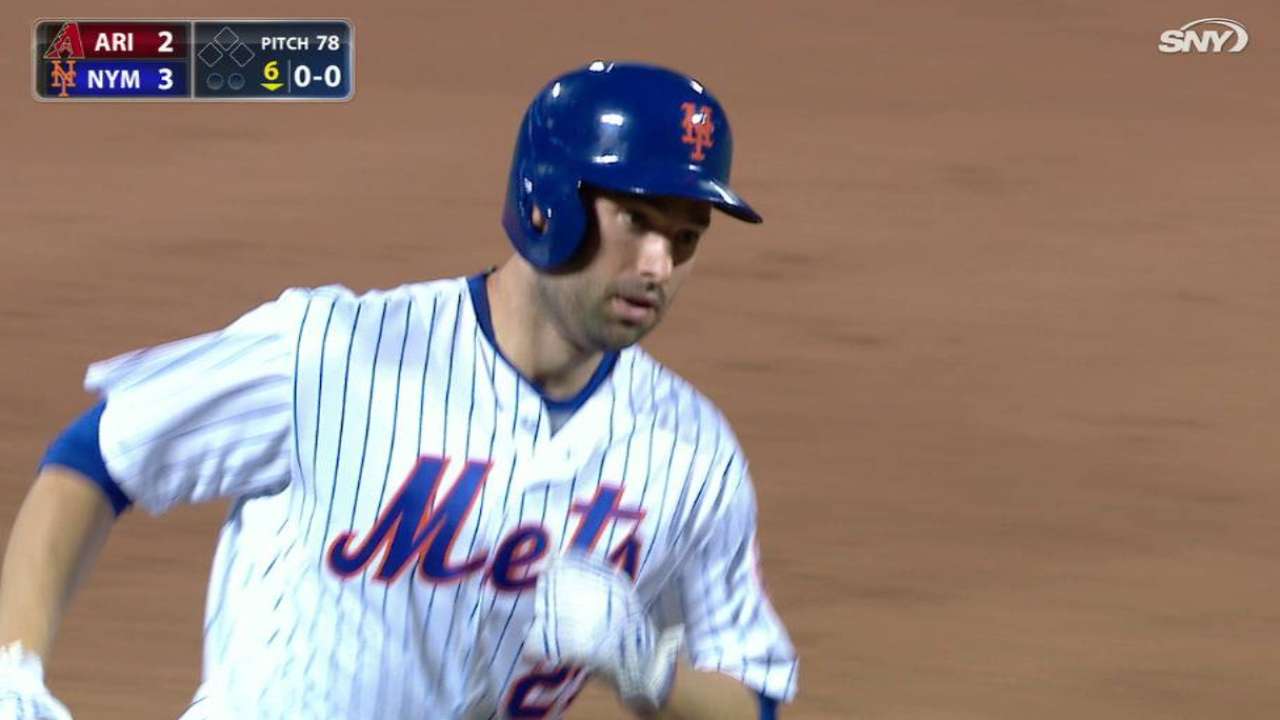 Those numbers piqued the Mets' initial interest in an extension. Beyond that, the Mets were intrigued by what Walker offered off the field -- vocal leadership, particularly in the absence of injured captain David Wright.
"When you lost the voice of David in there, you needed somebody else to step up," manager Terry Collins said. "And Neil was the guy. He wasn't afraid to take a leadership role, which spoke volumes about the kind of guy and the kind of player he is."
To that end, Walker said he brought a first, second and third baseman's glove to Spring Training this year, hoping to improve his versatility -- even if the Mets don't ultimately need it. Though Walker is slated to be the Mets' Opening Day second baseman, he boasts Minor League experience at third base, and the Mets have little depth at first.
"I'm up for it," Walker said. "We obviously have a lot of guys who play a lot of different positions. If we have situations that arrive like last year, we want to be prepared."
Anthony DiComo has covered the Mets for MLB.com since 2008. Follow him on Twitter @AnthonyDiComo and Facebook, and listen to his podcast. This story was not subject to the approval of Major League Baseball or its clubs.