Gsellman bolsters rotation case with strong start
Right-handed prospect allows one unearned run in longest spring outing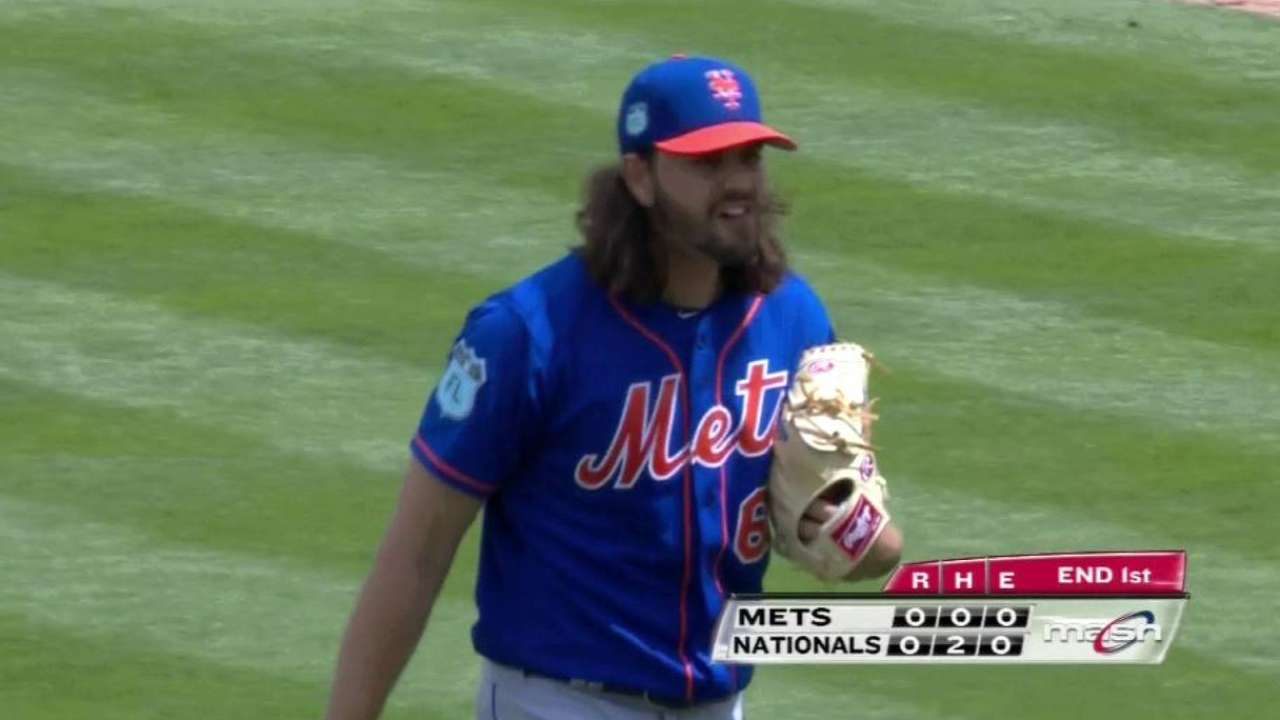 WEST PALM BEACH, Fla. -- Robert Gsellman furthered his case to be the Mets' No. 5 starter, with another quality outing on Thursday against the Nationals at The Ballpark of the Palm Beaches.
Gsellman, the Mets' No. 5 prospect according to MLBPipeline.com, pitched 5 1/3 innings in a 1-0 Mets loss, his longest start of the spring, allowing four hits and an unearned run. He walked two and struck out two, in a relatively efficient 79-pitch (56 strikes) outing.
"I thought it was good, except for those two walks, can't have that," Gsellman said. "But otherwise I felt good, got ground balls, got outs. I'm looking forward to my next start."
Gsellman made his fourth start and fifth appearance this spring. He was stretched out to five innings in his last outing, allowing just one run on four hits to the Cardinals last Saturday. He struck out three and walked one.
• Spring Training: Info | Tickets | Schedule | Gear
Gsellman has picked up where he left off last season, when he held opponents to two runs or fewer while pitching five or more innings over his final four starts. He has allowed more than one run in just one appearance this spring, when he yielded two runs on five hits over two innings against the Astros on March 8. He remains a prime candidate for the Mets' rotation for 2017.
"I have no idea, until they tell me," Gsellman said of his possible inclusion in the starting five. "So we'll wait and see. I don't really think about that. I just try to go out and get the job done."
Gsellman's afternoon could have looked very different if he didn't escape from a bases-loaded, first-inning jam. After back-to-back singles by Jayson Werth and Bryce Harper, Gsellman issued a two-out walk to fill the bases. But he recorded his first strikeout of the game to end the inning.
Gsellmen got back on track after the 21-pitch first frame, retiring the Nats in order in the second with three ground balls on just seven pitches.
A two-out, two-strike double by Anthony Rendon allowed the Nats to score an unearned run in the third after it appeared Gsellman would overcome an inning-opening error by shortstop Asdrubal Cabrera, who was later ejected from the game after he was denied a timeout call at the plate. Gsellman retired Werth and Harper in succession before Rendon's line-drive double down the right-field line.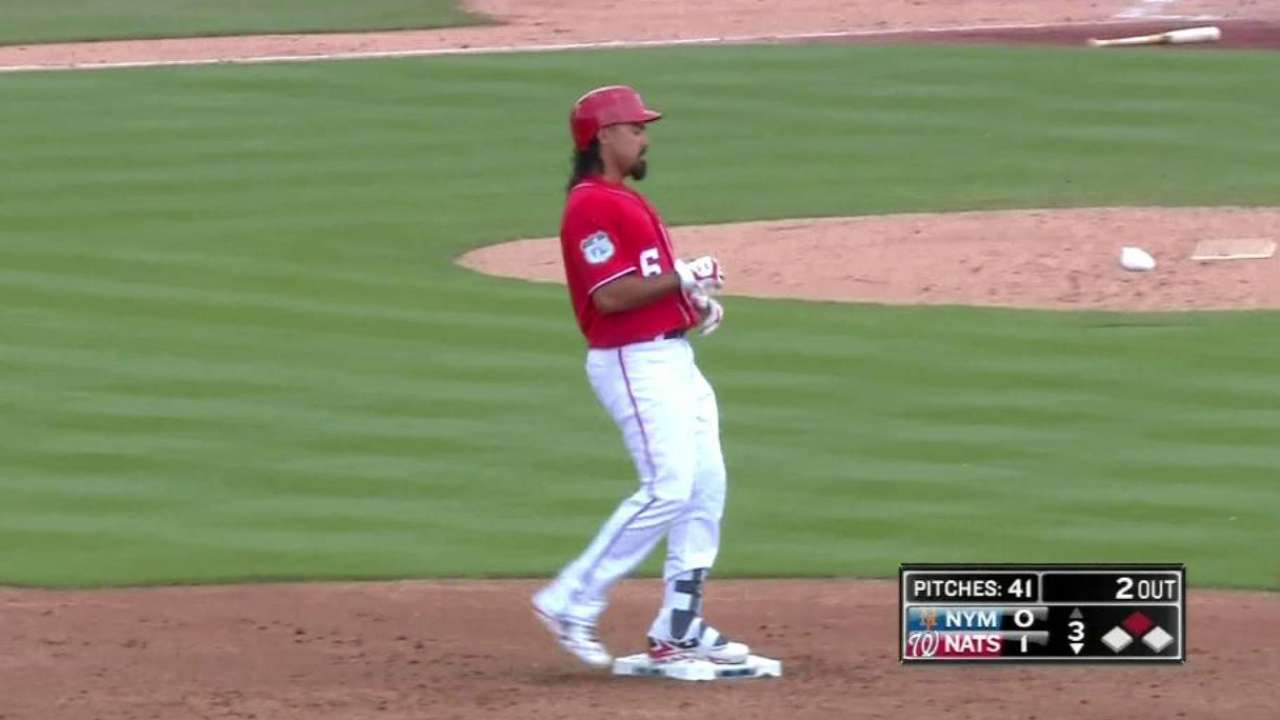 Gsellman got into a rhythm after that, retiring the next seven batters to complete the fifth inning with 66 pitches. Gsellman lasted three batters into the sixth inning, yielding a double to Harper before walking Rendon. He did record an out in the inning before his day was done.
It was another stellar effort, this time against a solid Nats lineup.
"Facing that lineup can always get you better," Gsellman said. "They have some great hitters in that lineup."
Glenn Sattell is a contributor to MLB.com. This story was not subject to the approval of Major League Baseball or its clubs.