Duda, d'Arnaud leave game with injuries
First baseman has hyperextended left elbow; catcher has hand contusion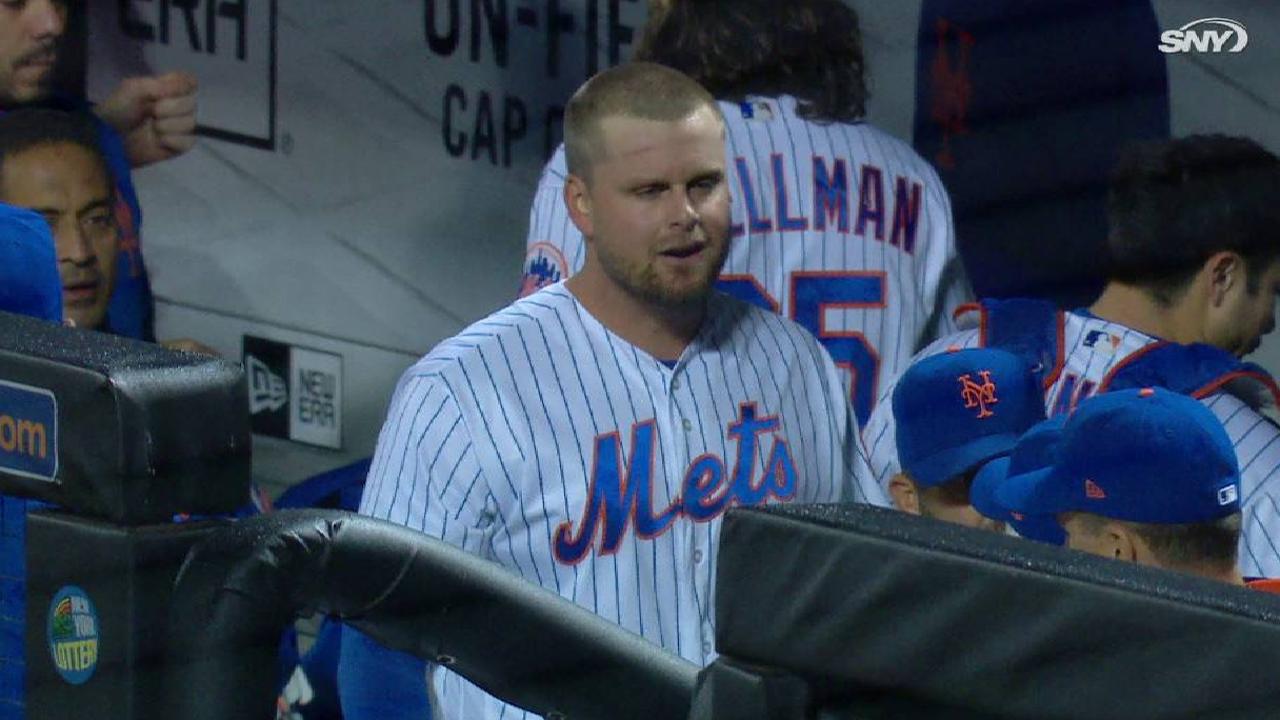 NEW YORK -- Mets first baseman Lucas Duda and catcher Travis d'Arnaud were both forced out of Wednesday night's 5-4 win over the Phillies with injuries.
Duda suffered a hyperextended left elbow on a play at first base in the fifth inning. d'Arnaud left the game two innings later with a right wrist contusion.
Mets manager Terry Collins said after the game that Duda's range of motion had improved significantly after treatment. Collins said the Mets will know more about the severity of the two injuries Thursday, but d'Arnaud said he doesn't expect to miss further time.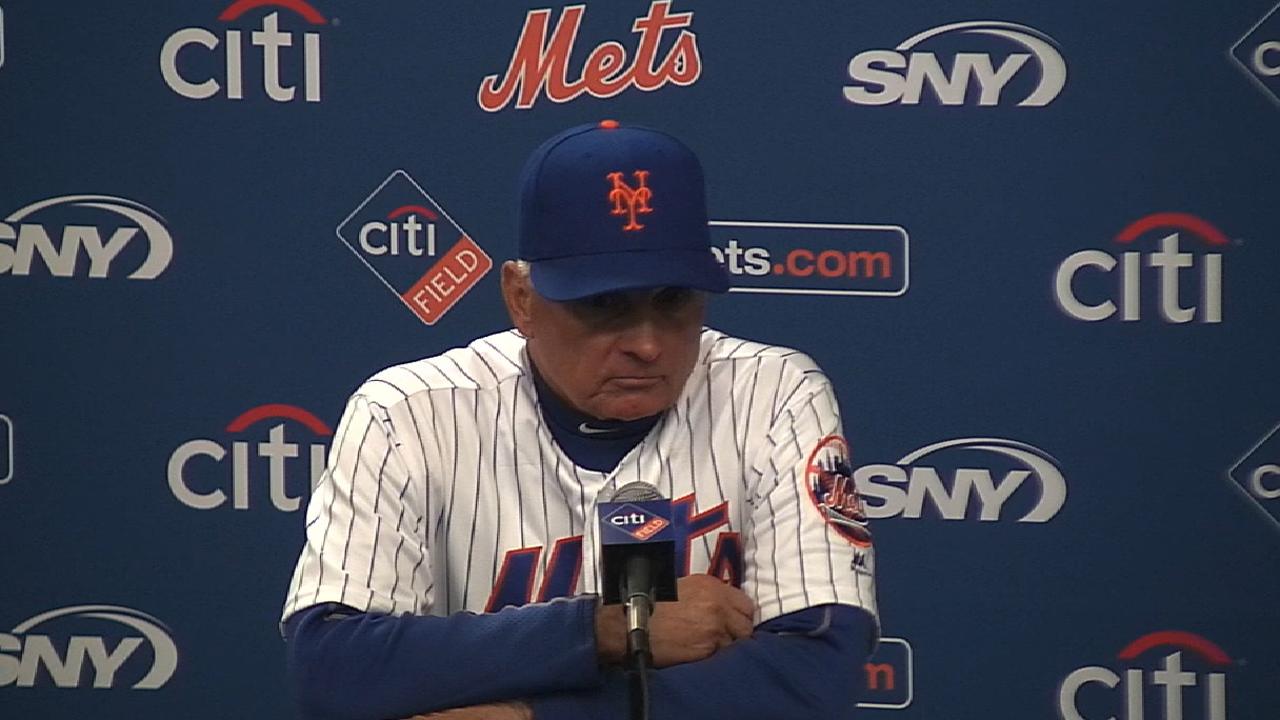 "If the team needs me, I'll be good to go," said d'Arnaud, who likely wouldn't start Thursday night's series finale anyway, with Noah Syndergaard on the mound.
Duda was hurt when he reached to his left to receive a throw from pitcher Robert Gsellman, who had fielded Cesar Hernandez's roller up the first-base line. The ball and Hernandez reached first base at about the same time, and Hernandez's left shoulder hit Duda's glove. Gsellman was charged with an error on the play.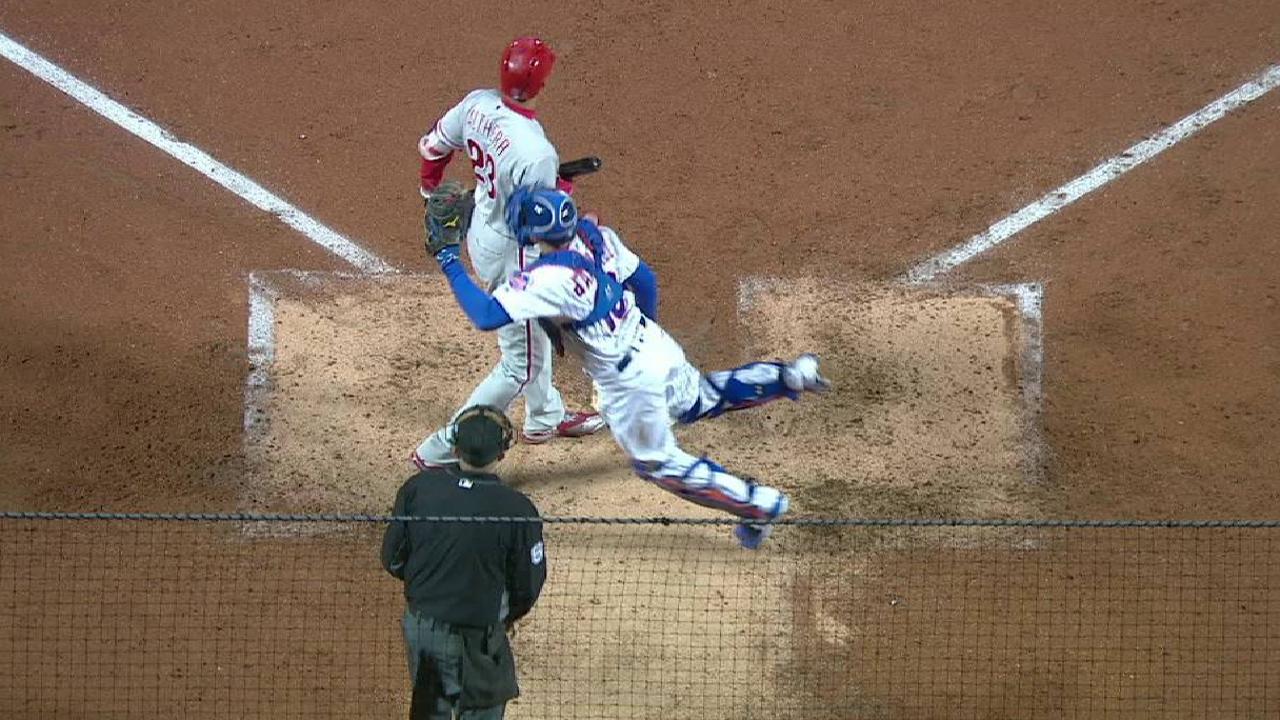 Hernandez then stole second base, and d'Arnaud's arm hit Aaron Altherr's bat as he was trying to make a throw. d'Arnaud remained in the game, as did Duda, but the Mets had Wilmer Flores pinch-hit for Duda in the bottom of the inning and brought in Rene Rivera to replace d'Arnaud behind the plate to begin the seventh.
Danny Knobler is a contributor to MLB.com based in New York. This story was not subject to the approval of Major League Baseball or its clubs.