Harvey, Roark set to open key NL East set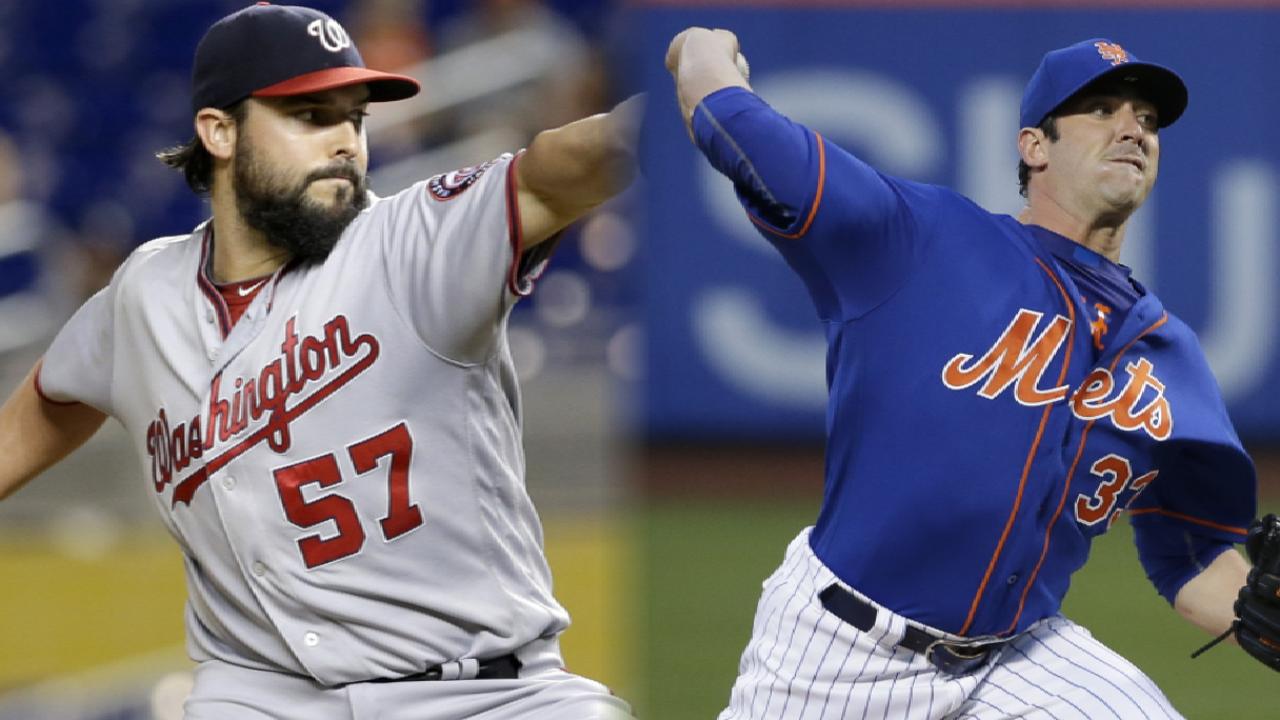 The two favorites in the National League East are set to match up for the first time this season when the Nationals and Mets begin a three-game series Friday night at Citi Field.
These two teams have won the last three NL East titles, as Washington took home the crown in 2014 and '16 and New York in '15. And the Nationals, in the midst of a 10-game road trip, are trying to win consecutive division titles for the first time in team history.
They will send right-hander Tanner Roark to the mound, looking to continue his success against New York. In eight games (five starts) against the Mets, Roark has posted a 2.08 ERA. He will be opposed by right-hander Matt Harvey. Harvey was moved up a day to make this start for Jacob deGrom, who has a stiff neck.
The Mets will be without their starting left fielder, first baseman, catcher and utility man. The season's first marquee series comes at a time of roster crisis, immediately after a series in which four of its most important position players were injured. Yoenis Cespedes (hamstring), Lucas Duda (elbow), Travis d'Arnaud (wrist) and Wilmer Flores (infection) are all dealing with maladies the Mets hope won't require disabled list stints, but will almost certainly sideline them for the weekend.
On the other side, the Nationals are hoping both left fielder Jayson Werth (groin spasms) and second baseman Daniel Murphy (leg tightness) are ready to return Friday after sitting out Thursday. Trea Turner (hamstring strain) also is expected to rejoin the team, although he may not be activated until Saturday.
Three things to know about this game
• The Nats won the season series, 12-7, in 2016.
• Among the healthy, the Nationals' Bryce Harper (six) and Ryan Zimmerman (five), and the Mets' Jay Bruce (six), are among the NL's top 10 in home runs. Cespedes (six) is also in that mix.
Jamal Collier covers the Nationals for MLB.com. Follow him on Twitter at @jamalcollier. This story was not subject to the approval of Major League Baseball or its clubs.