Inconsistent play, injuries have Mets in a rut
Club hopes to turn things around with rival Nationals coming to town this weekend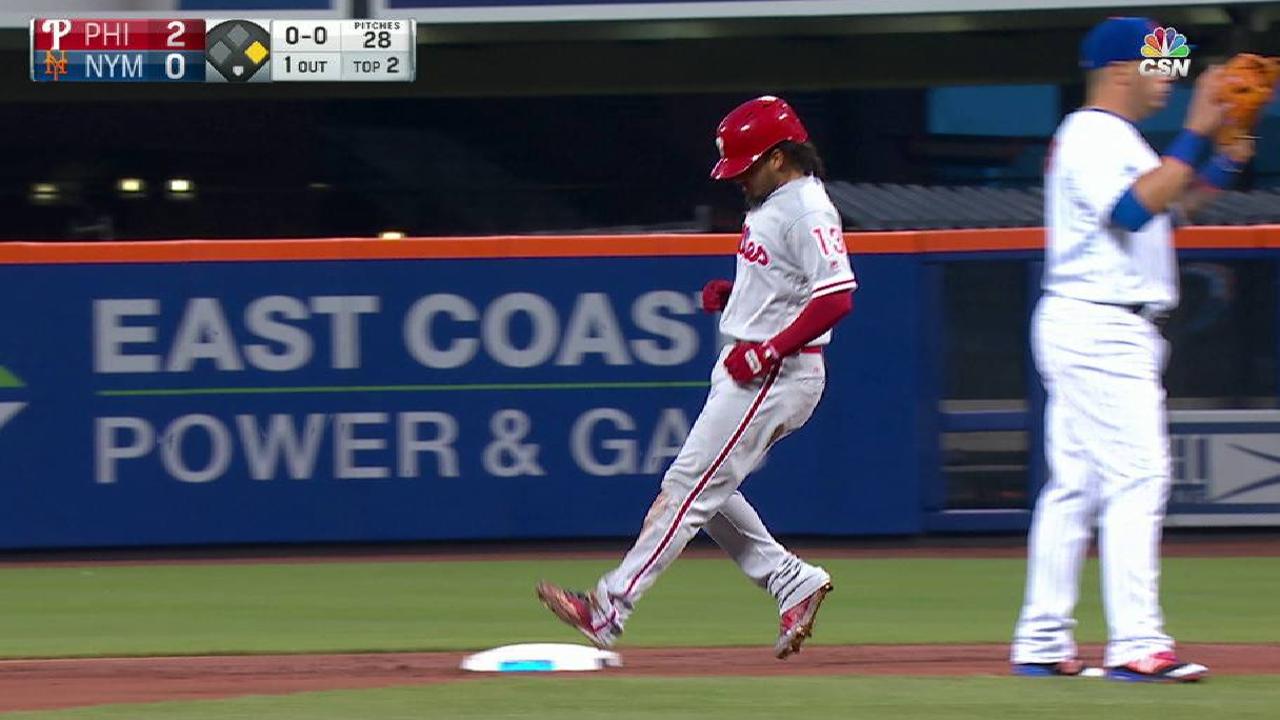 NEW YORK -- The timing isn't great for the Mets.
They've lost five of their last six, and now they play the Nationals for the first time this season. They keep losing players to injury, and hey, the Nationals are coming to town.
The Mets don't want to think this looks like last year, when injuries haunted their season and the Nationals took away their National League East crown. But even in April, it's a little hard to avoid that thought.
"Just a crazy couple days," catcher Travis d'Arnaud said after Thursday's 6-4 loss to the Phillies at Citi Field.
d'Arnaud was one of the injured, leaving Wednesday's game with a right wrist contusion. His injury seems the least serious of the bunch, however, as he was able to pinch-hit Thursday and should be available to play Friday.
Of greater concern are first baseman Lucas Duda and infielder Wilmer Flores, both unavailable Thursday, and left fielder Yoenis Cespedes, who left Thursday's game with a left hamstring issue and will likely miss at least two to three days.
"Our training room is starting to fill up again," Mets manager Terry Collins said. "And we don't need that."
Cespedes will have an MRI on Friday morning. The Mets are waiting to see how Duda (hyperextended left elbow) and Flores (knee infection) respond to treatment. None of the three were on the disabled list as of Thursday night, but it will be no surprise if the Mets make one or more roster moves before playing the Nationals on Friday.
Beyond just finding enough healthy bodies, though, the Mets need to find more consistent offense. They've scored only 19 runs in their last six games, and a team built on hitting home runs hasn't hit enough of them lately.
The Mets got close in Thursday's game on Neil Walker's three-run homer in the third inning, but they had just three hits after that and never advanced another runner as far as second base.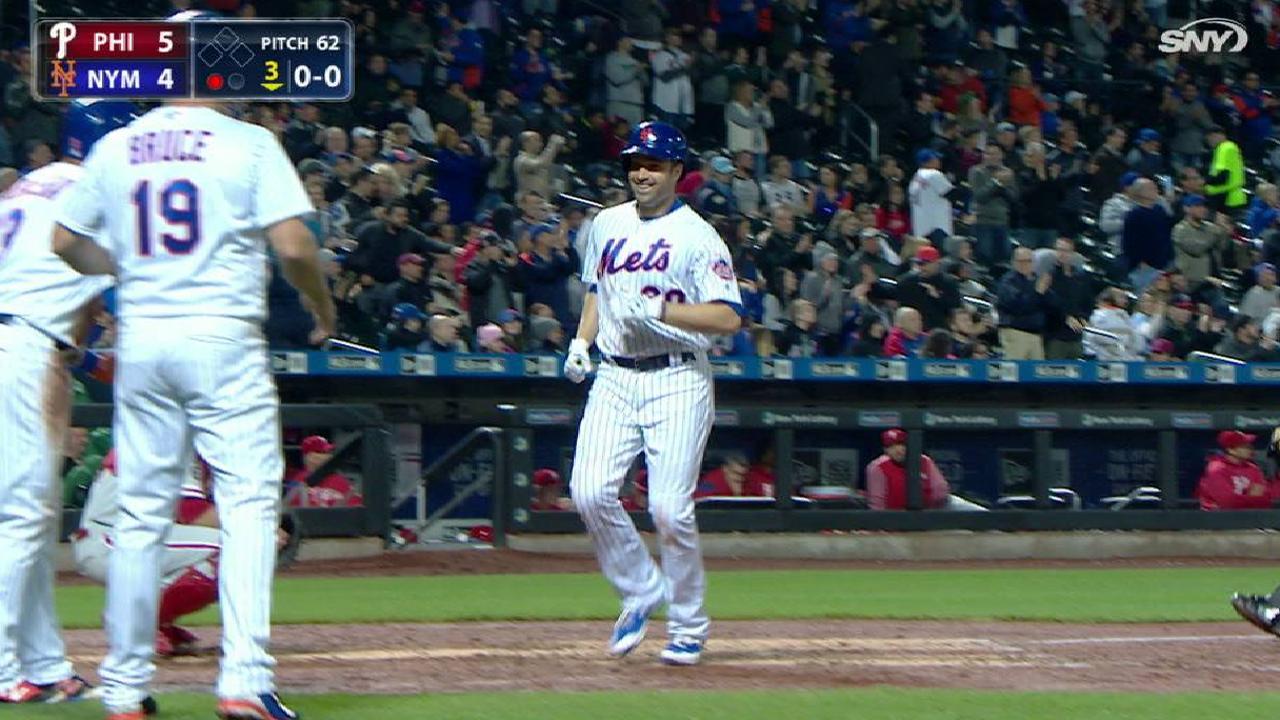 "We've got to start getting some runs," Collins said. "We've got to play better."
They didn't play well Thursday, with two errors leading to two unearned runs against Noah Syndergaard. Jay Bruce, filling in at first base for Duda and Flores, was charged with an error in the Phillies' three-run second inning, although the fault on the play was more with Syndergaard being late to cover first base.
An inning later, with a runner on first base and no outs, shortstop Asdrubal Cabrera had an Odubel Herrera double-play grounder go between his legs and into center field. The Phillies eventually scored two runs in the inning.
The Mets don't yet know how long they'll be without Duda and Flores, but Bruce said he's preparing to play first base for at least a few days.
"I just want to be able to do at least a serviceable job over there," said Bruce, who had only three previous games at the position, all in 2014. "I think I'm capable of it."
The Mets fell to 8-8 with Thursday's loss, and they fell 2 1/2 games behind the Nationals in the NL East standings. It's not a big deficit, especially in April, but the Mets know every series against the Nationals is significant.
After three games in New York this weekend, the teams will meet again for three games in Washington a week later.
"They're pretty important games for us," Collins said. "They're not ultimately the most important games."
The Nationals are just one of the Mets' concerns, but not the biggest one. Right now, they'd just like to get everyone healthy.
Danny Knobler is a contributor to MLB.com based in New York. This story was not subject to the approval of Major League Baseball or its clubs.