Mets ready to return home after rocky road trip
Starting pitching, lack of offense part of overall struggles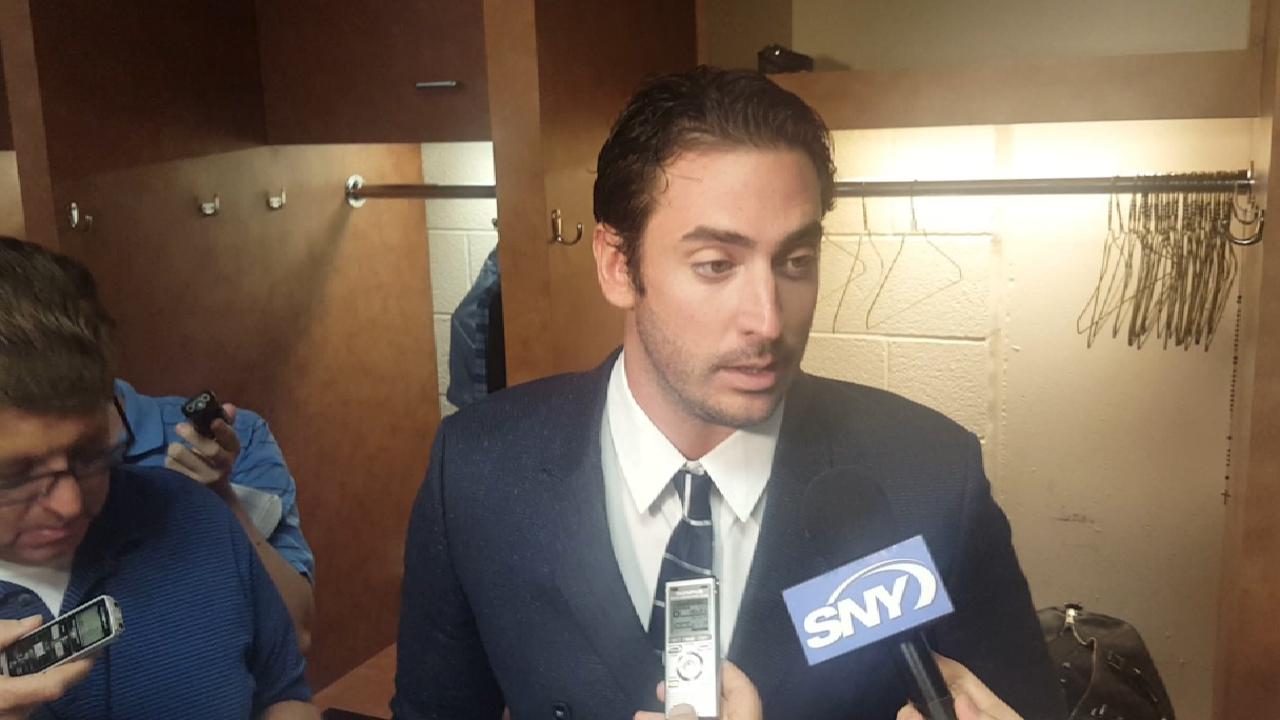 PHOENIX -- Jose Reyes let out a low sigh, working through the puzzle in his head. Just a week ago, the Mets were winning regularly despite their injuries, despite their issues. Then they shuttled off to LaGuardia Airport, caught a flight to Milwaukee and have not won since.
The Mets' seventh straight defeat, a 5-4 walk-off loss to the Diamondbacks on Wednesday, capped the team's first winless road trip of at least six games in 18 years. Their starting pitchers have not recorded an out in the seventh inning in 19 days. Their relievers have not responded well to heavy workloads. Their most productive hitters are slipping into slumps.
"I think we're ready for an off-day," Wednesday's starter, Matt Harvey, said.
The Mets could maybe use more than one, but they'll take what the schedule gives them. Wednesday's loss followed much the same formula as so many others on the road trip: Harvey walked four batters and allowed three runs, forcing the Mets to turn to their bullpen in the sixth. That bunch coughed up the tying run in the seventh inning, then the winning run in the 11th when Rafael Montero allowed a homer to the first batter he faced.
Along the way, the Mets endured offensive frustrations and mental mistakes. Reyes in particular was a culprit, dousing a promising second-inning rally when he attempted to stretch a single into a double.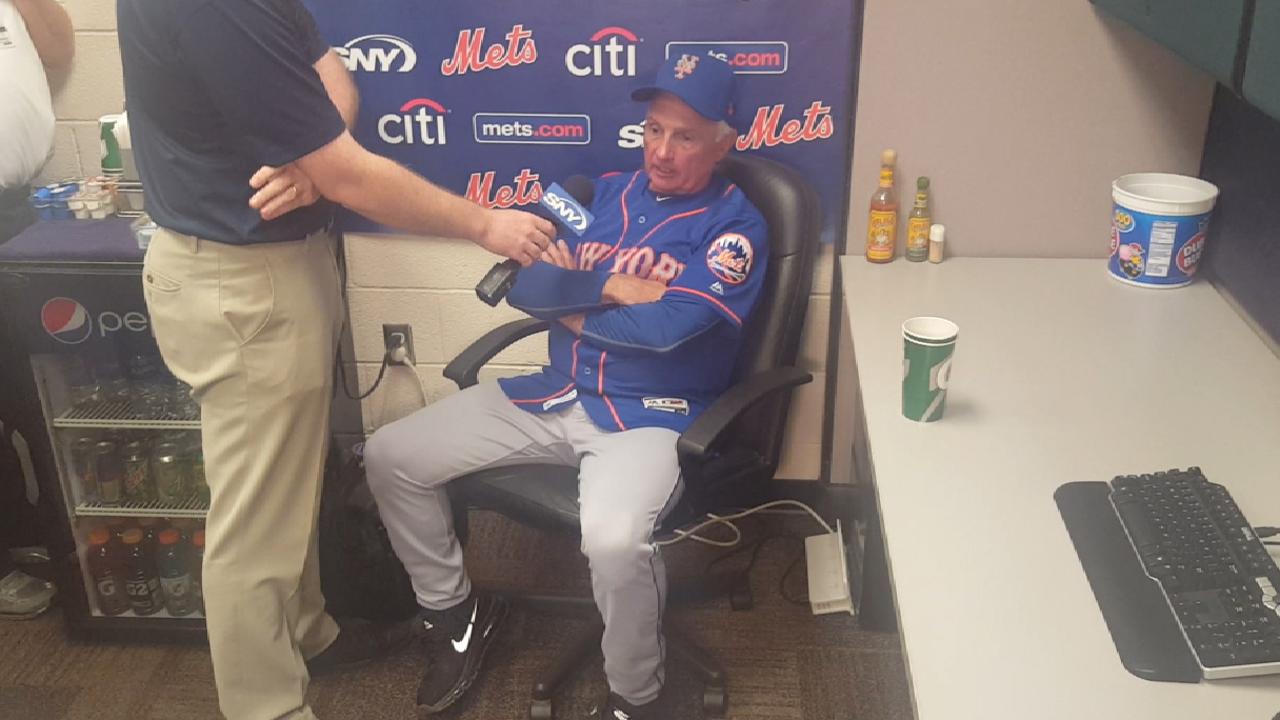 "I can't point to anything," Reyes said of the Mets' overall struggles. "We didn't play too good as a team. It's not one thing. There's a lot of other stuff happening right now. It's hard to describe. We're going to get better. We're not going to stay the whole season playing like this. At some point, this has to turn around. Hopefully, it's sooner than later."
In time, at least, the Mets should grow healthier, with Yoenis Cespedes due back next week and Steven Matz targeting the end of May. But without production from other key members of the Mets, including slumping veterans Jay Bruce, Lucas Duda and Curtis Granderson, it may not matter.
Reyes pointed to last season, when the Mets qualified for the National League Wild Card Game despite being two games under .500 as late in the year as Aug. 19. And perhaps there's some merit to that; even now, despite their struggles, the Mets remain within spitting distance of the early Wild Card leaders.
Then there was the last time the Mets lost seven in a row, from June 17-24, 2015. The rest of the way, they played .607 ball, winning the NL East title with ease.
"It's still not even two months of the season," Reyes said. "We know at some point we're going to turn it around."
Added Collins: "It's very easy to unravel right now, but I will not let that happen here. We are not going to do that. We're still going to stay together, play together, be on the same end of the rope, pull together. I will not let this team get down. I will not do it. We came back to .500. We'll do it again."
Anthony DiComo has covered the Mets for MLB.com since 2008. Follow him on Twitter @AnthonyDiComo and Facebook, and listen to his podcast. This story was not subject to the approval of Major League Baseball or its clubs.