Wheeler ends 1st half on encouraging note
Righty bounces back from DL stint, short outings to toss 6 quality innings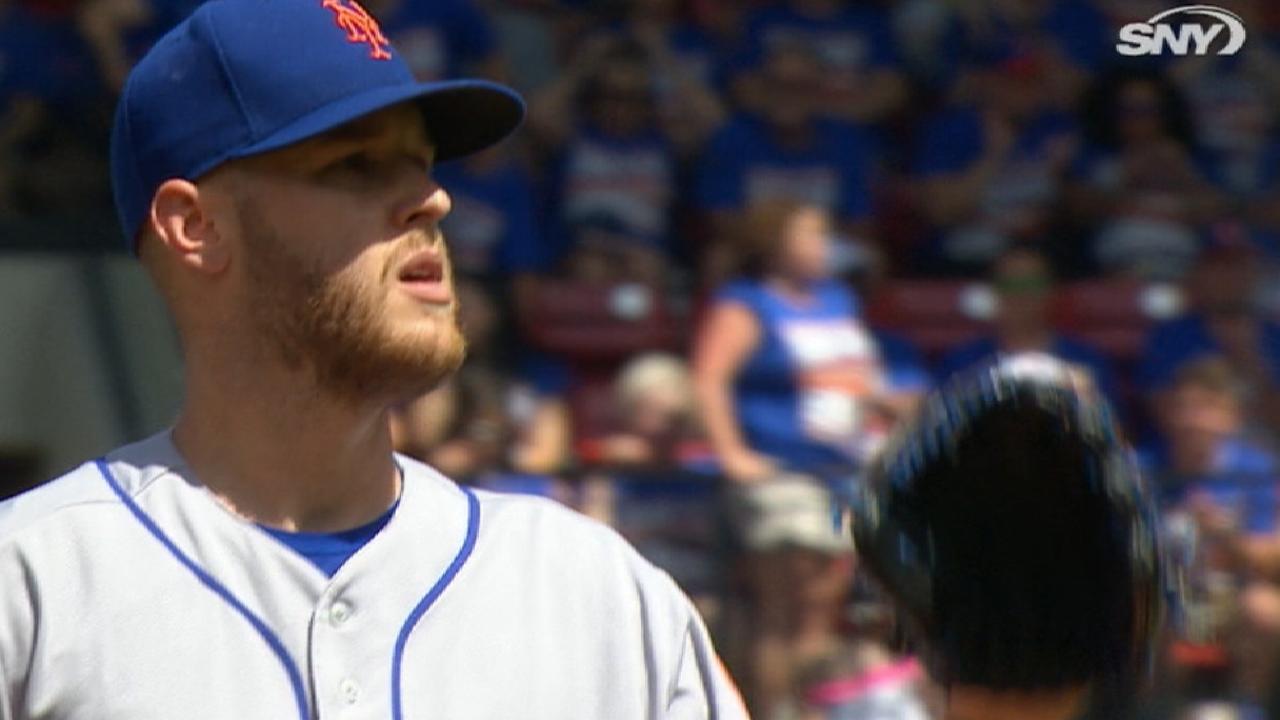 ST. LOUIS -- Terry Collins wasn't sure what to expect from Zack Wheeler on Saturday at Busch Stadium, as the right-hander coming off a short start in his first outing since returning from the disabled list.
What the Mets manager saw was promising.
"I thought there were a lot of encouraging signs," Collins said. "I thought his fastball had life. I thought his breaking ball had some sharpness to it. I thought his changeup was pretty good. I just thought he threw the ball very well. Maybe the little rest is going to help him, but certainly I was impressed. I thought he threw the ball very well today."
Wheeler came out on the short end of a 4-1 loss to the Cardinals, but his performance -- two runs on eight hits in six innings, with five strikeouts and one walk among 102 pitches -- showed that he had effectively bounced back from his recent struggles.
"Obviously he won't pitch for seven or eight days, but I think when we get out of the break, I think he'll be able to push forward," Collins said. "How far? How long? We don't know yet. But I think his arm has bounced back."
Wheeler felt better on Saturday.
He thought his fastball command was better than it has been recently, but admitted he made mistakes on pitches to Paul DeJong and Yadier Molina that cost him two runs. His offspeed stuff, he said, was better than his last start.
"It was definitely sharper," Wheeler said. "I was trying to make a couple adjustments and I was able to do that. I was able to throw my slider and curveball and even my changeup for strikes today."
His catcher, Travis d'Arnaud, agreed with Wheeler's self-assessment.
"His stuff was good," d'Arnaud said. "Locating all four of his pitches."
Wheeler got some help from d'Arnaud, who threw out baserunners attempting to steal to end the third and fourth innings. d'Arnaud, who'd thrown out just four of 30 (13 percent) of attempted basestealers this season coming into Saturday's game, also threw out a runner at third on a bunt in the fifth.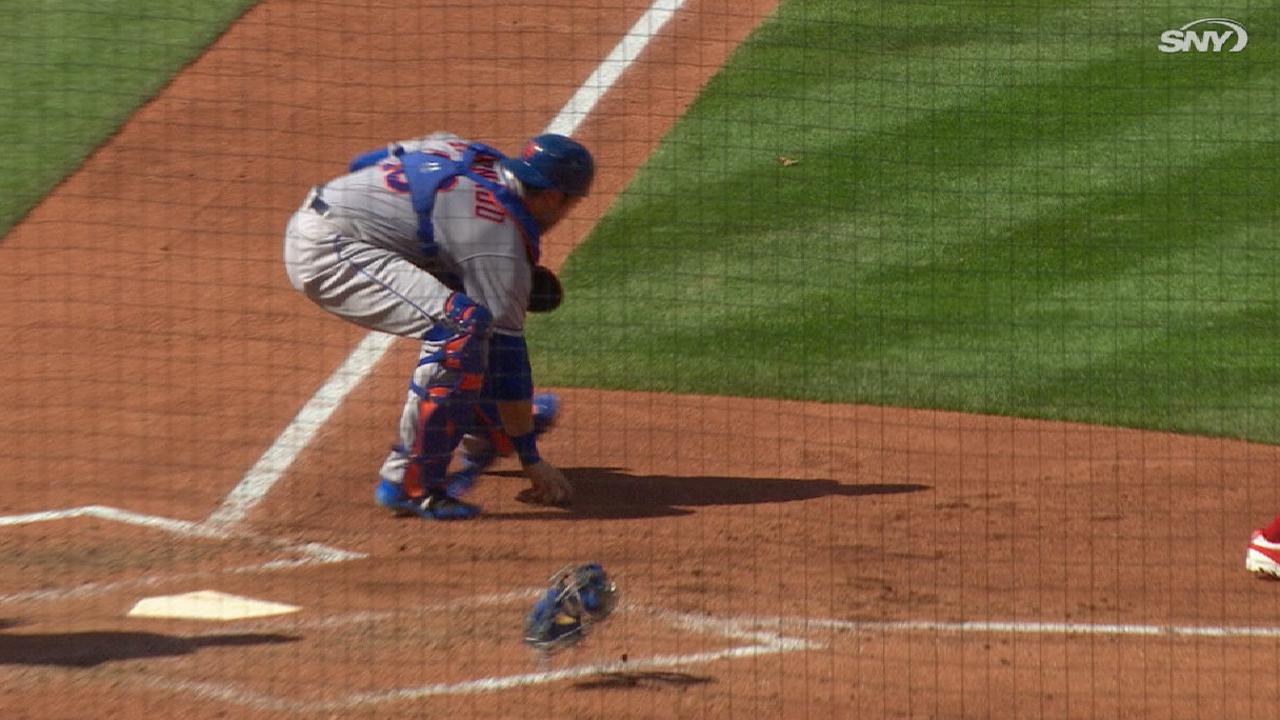 "He threw a couple guys out in big situations and I needed that today," Wheeler said. "It was a hot day. You try to get quick outs as much as we could. He called a great game, and he threw guys out. You can't ask for much more from him."
The same can be said for Wheeler's first-half performance after missing the past two seasons. He's 3-6 with a 4.86 ERA, but there have been encouraging signs.
"Honestly I just didn't know what to expect coming back, with arm troubles or command or whatever it may be," Wheeler said. "I felt fine, most of the time. Those past three games kind of got away from me. I was doing OK up until then. But I'm feeling comfortable and that's sort of what I wanted going into this All-Star break, get back on track and finish the second half strong."
Nate Latsch is a contributor to MLB.com based in St. Louis. This story was not subject to the approval of Major League Baseball or its clubs.