deGrom on 200 IP: 'It's definitely big for me'
Mets ace fans 11 over 6 frames Sunday to reach milestone for first time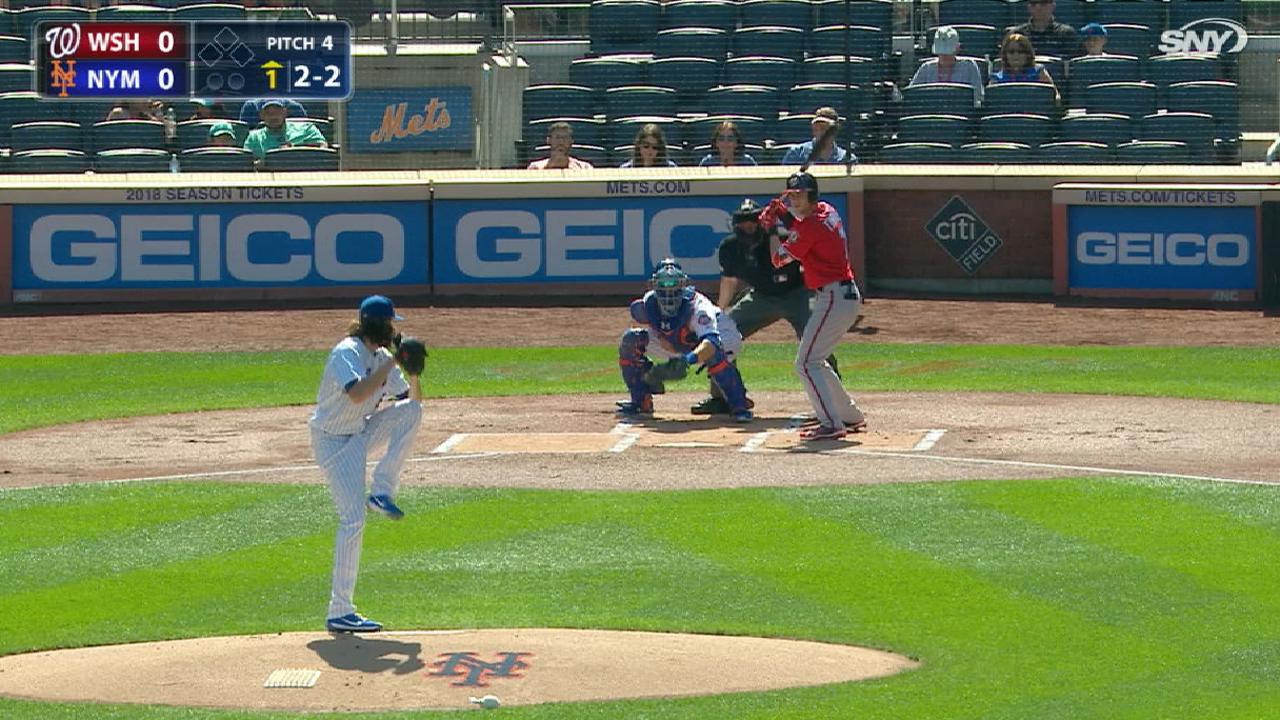 NEW YORK -- As a relatively unheralded prospect, one of the most common concerns regarding Jacob deGrom was his body type. Tall and lanky, deGrom did not look like a pitcher capable of throwing hundreds of innings, month after month, year after year. A Tommy John surgery at an early age seemed to vindicate that line of thinking. Even once he became a successful big leaguer, deGrom never quite managed to throw 200 innings.
That number may be arbitrary, but it is the generally accepted marker of a durable ace. For the first time Sunday, deGrom blew past it, pitching six innings in a 3-2 loss to the Nationals to reach 201 1/3 on the season. He has one more start remaining.
"It's definitely big for me," deGrom said. "We've got plans to hopefully go to the World Series next year, and that's something I wanted to get to, to know what it's like to pitch that many innings in a year."
Technically, deGrom has thrown over 200 innings in a calendar year before, compiling 216 between the regular season and playoffs in 2015. But only 191 of those came during the regular season, in part because the Mets -- knowing his history of elbow and shoulder trouble -- treated him gingerly around the All-Star break. A year later, deGrom missed most of September after undergoing minor elbow surgery.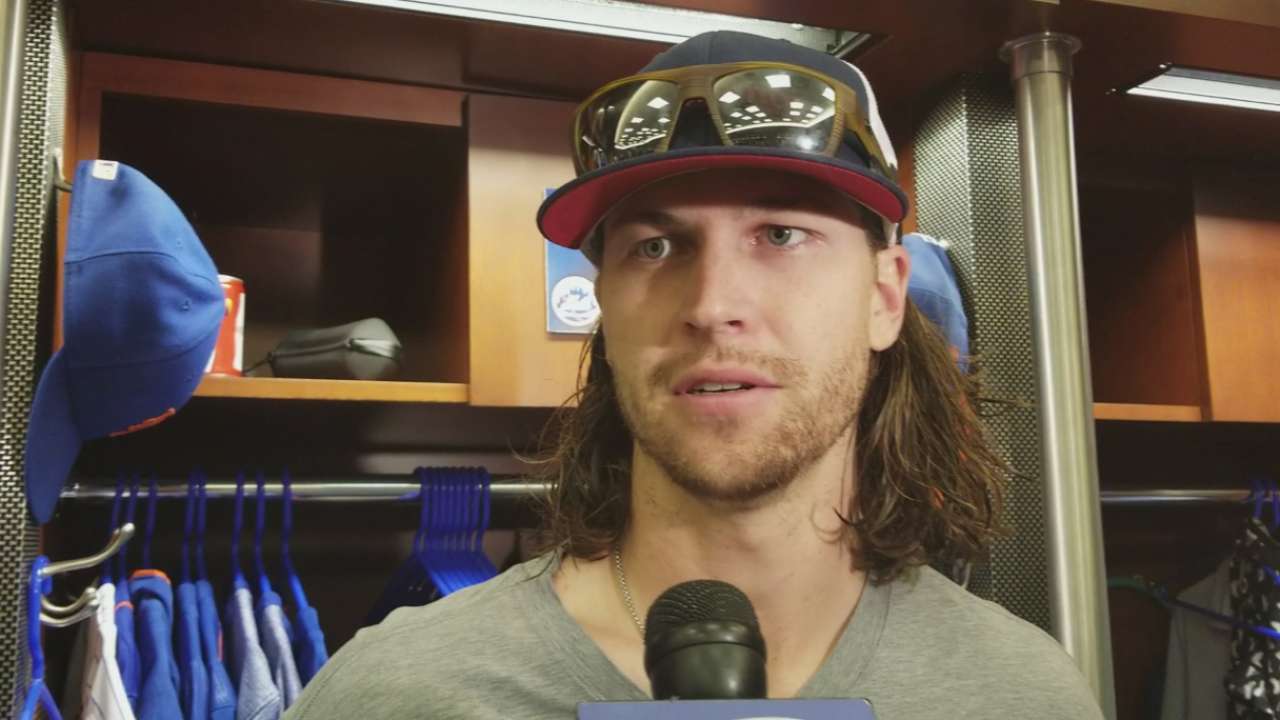 This season, deGrom has missed no time at all. His body, he says, feels as strong as ever. And he has been ultra-successful since mid-June, going 11-8 with a 2.85 ERA and 145 strikeouts in 129 1/3 innings.
Those numbers include deGrom's 11-strikeout performance Sunday, which saw him absorb a tough-luck defeat despite holding the Nationals to three runs -- two earned -- in six innings. deGrom became just the fifth Mets pitcher to compile 11 double-digit strikeout games in a season, moving into ninth-place on the franchise's single-season whiff list. With a strong finale, he could realistically finish as high as fifth on a leaderboard almost entirely occupied by Tom Seaver and Dwight Gooden.
"Certainly with the breakdown of the pitching staff, he's turned into the ace," manager Terry Collins said. "He became the guy you turned to. If things were tough, when you lost a few in a row, you were always looking to see when he was going to pitch again."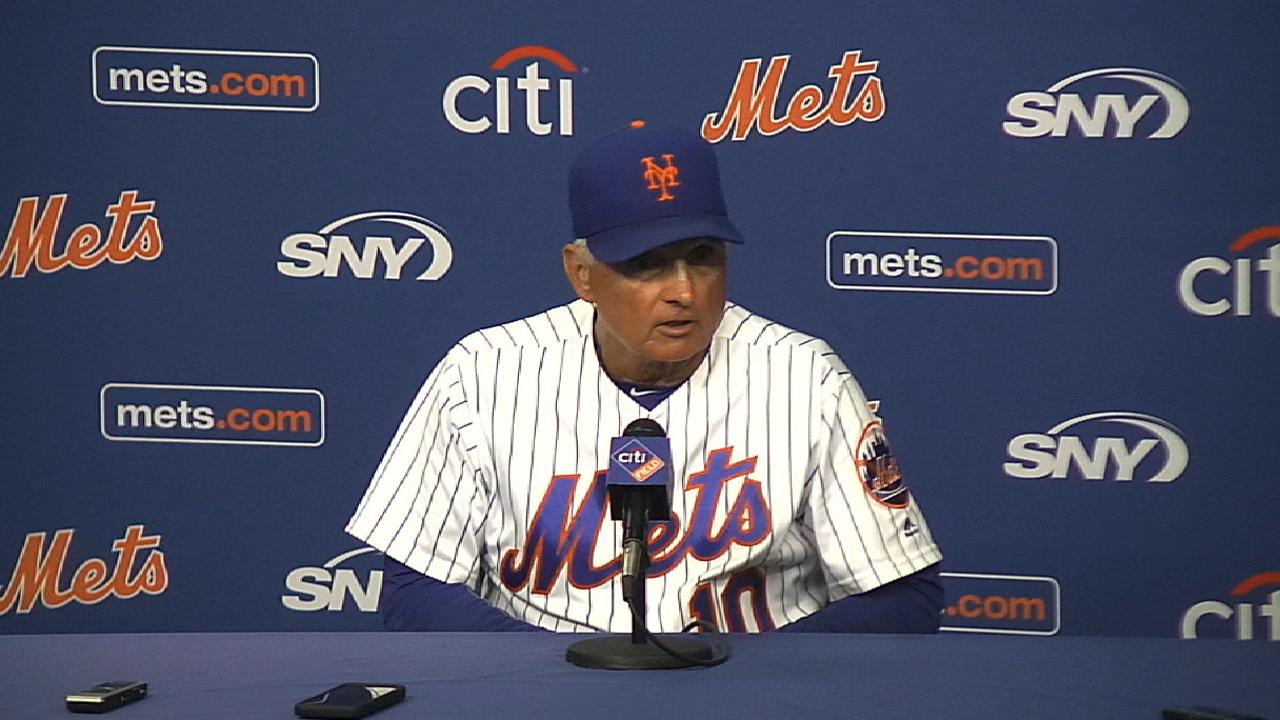 Collins compared deGrom to Clayton Kershaw and Max Scherzer, the latter of whom outdueled him Sunday at Citi Field. Realistically, deGrom has not yet reached that level of consistency; Kershaw and Scherzer have compiled nine career 200-inning seasons between them, with the Nationals' ace about to make it 10. But if he can remain this durable, deGrom has always had the skillset to be their peers.
"They live by 200 innings," Collins said. "And I think you're going to look up in a few years and that's going to be Jacob deGrom's motif. You know you're going to get 200-plus out of him, and they're going to be quality innings."
Anthony DiComo has covered the Mets for MLB.com since 2008. Follow him on Twitter @AnthonyDiComo and Facebook. This story was not subject to the approval of Major League Baseball or its clubs.