Mets head into offseason with holes to fill
NEW YORK -- The Mets were one of the quietest teams in baseball last offseason, re-signing Yoenis Cespedes to a four-year deal but otherwise doing little of note.
That won't be the case this winter, with needs at multiple positions sure to keep general manager Sandy Alderson busy well into the New Year. After selling off veterans Lucas Duda, Jay Bruce, Curtis Granderson, Neil Walker and Addison Reed this summer, the Mets have no choice but to explore all markets as they look to fill those positions.
• Injuries define difficult 2017 season for Mets
Below are the team's most significant areas of concern heading into the offseason:
Biggest Needs
1. Third (or second) base: The Mets can no longer count on David Wright as even a part-time player, and don't see Wilmer Flores as an everyday starter. Asdrubal Cabrera is almost certain to be back, and in a perfect world, will share time at second base with Flores, Gavin Cecchini, Matt Reynolds and others. That leaves third base open for a free agent or trade acquisition -- though the Mets could also stick Cabrera at third and bring in a second baseman, instead.
Possible FA fits: Todd Frazier, Mike Moustakas, Danny Valencia, Eduardo Nunez, Walker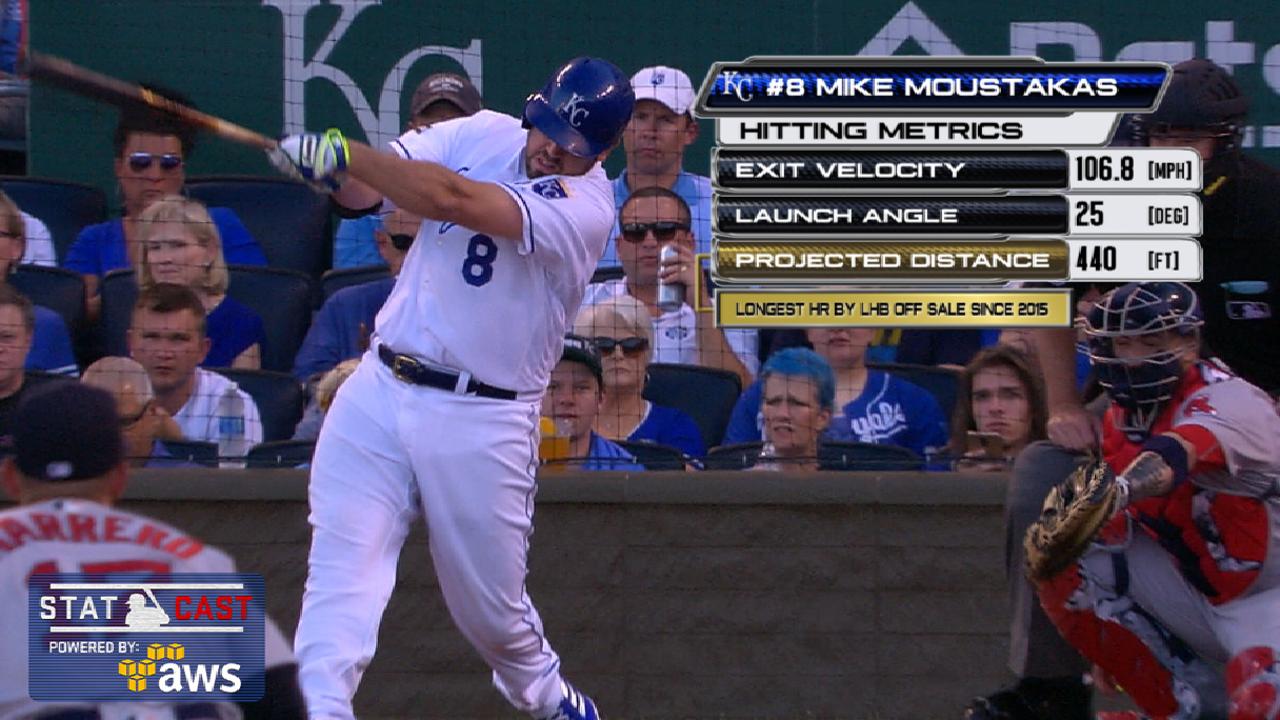 2. Starting pitching: It was not so long ago that the Mets' rotation was the envy of baseball, filled with potential frontline starters. Now, the Mets have Jacob deGrom, Noah Syndergaard and a clubhouse full of question marks. Alderson has said multiple times that he envisions the Mets acquiring a veteran starting pitcher this winter, which would give the Mets some stability in front of oft-injured Matt Harvey, Steven Matz and Zack Wheeler.
Possible FA fits: LHP Jason Vargas, RHP Lance Lynn, RHP Jhoulys Chacin
3. Bullpen: The Mets spent most of this summer stockpiling young, hard-throwing relievers, though with the exception of AJ Ramos, none are guaranteed to be part of the 2018 club. Ramos, closer Jeurys Familia and lefty specialist Jerry Blevins will fill out the back of New York's bullpen, with Hansel Robles, Josh Smoker, Chasen Bradford and others jockeying for position in the middle innings. The Mets would love to acquire one more veteran to complement that mix, though be warned: Alderson is generally averse to multi-year deals for relievers.
Possible FA fits: RHP Reed, RHP Matt Albers, RHP Brandon Kintzler, LHP Anthony Swarzak, LHP Jake McGee and many others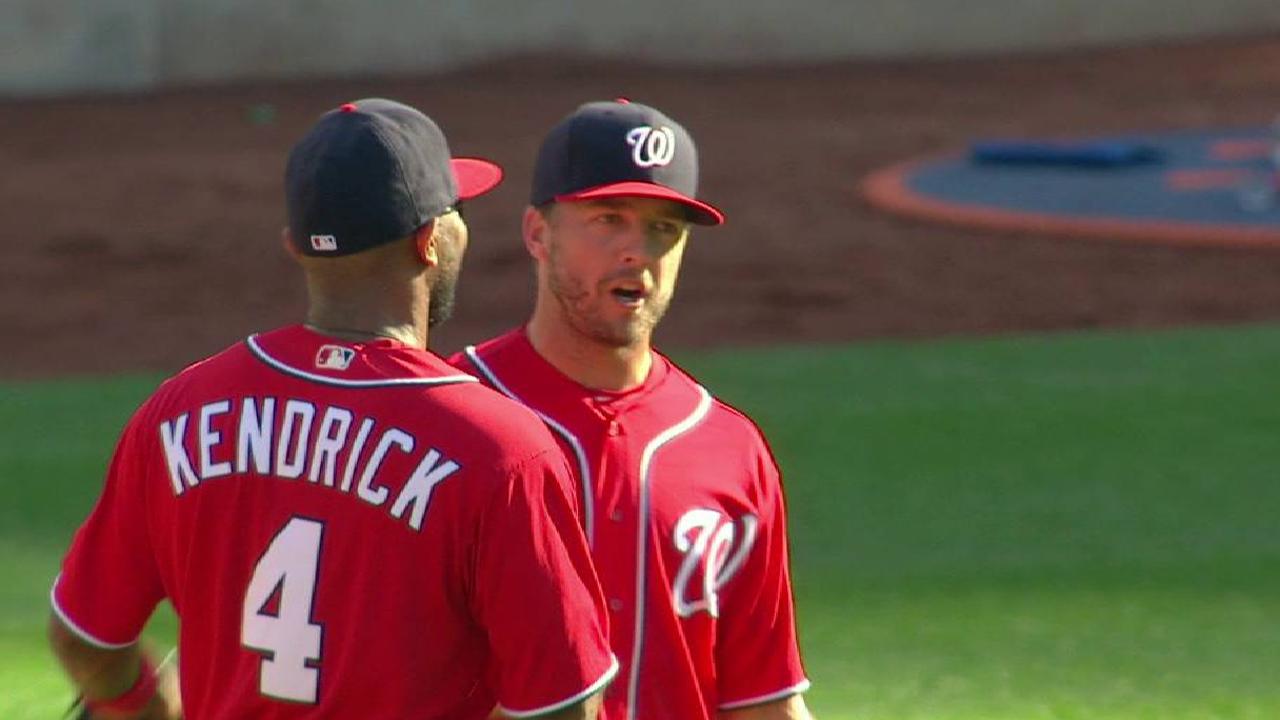 Gray Areas
1. Outfield: The Mets won't know for months if Michael Conforto will be ready for Opening Day. Even if he is, they could use a bit of outfield depth beyond Conforto, Cespedes, Juan Lagares and Brandon Nimmo, all four of whom should play significant roles in 2018. Acquiring a corner outfielder such as Bruce would allow the Mets to start Conforto in center (and use Lagares and Nimmo in a platoon, if Conforto is not ready). Acquiring a center fielder such as Lorenzo Cain would allow them to shift Conforto back to a corner.
2. First base: Dominic Smith was not as consistent down the stretch as fellow blue-chip prospect Amed Rosario, and doesn't have quite the same level of organizational backing. Although Flores has played plenty of first base in the past, the Mets don't have much depth beyond him and Smith. They could look for versatility in an outfield acquisition such as Bruce, who also has experience at first.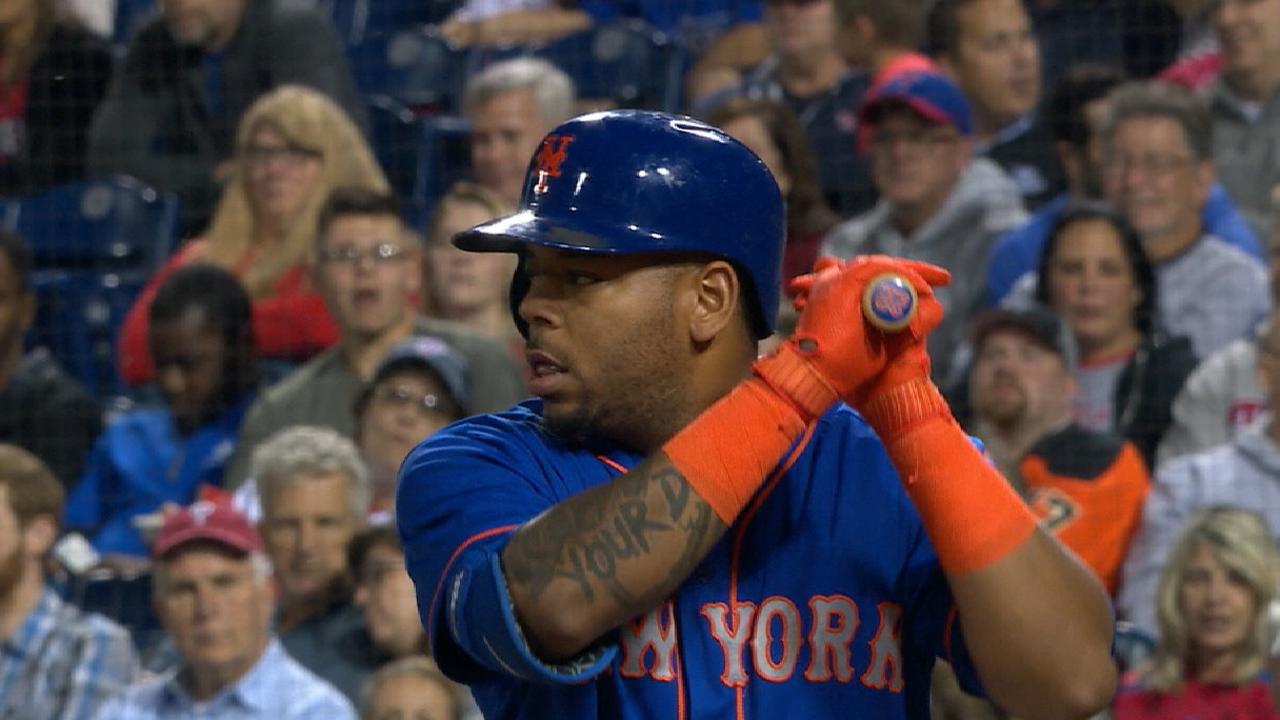 X-factors
1. Money to burn? To justify dropping millions in salary during the Mets' midsummer selloff, Alderson indicated that he overspent his budget last winter under the promise of shedding assets should the Mets fall out of contention -- which is exactly what wound up happening. Alderson has already said he is unlikely to reinvest all the money he saved into next year's team. But it's possible he could strike a similar deal with ownership, giving him a bit more spending power this winter.
Anthony DiComo has covered the Mets for MLB.com since 2008. Follow him on Twitter @AnthonyDiComo and Facebook. This story was not subject to the approval of Major League Baseball or its clubs.