Inbox: Who will be in Mets' rotation in 2018?
Beat reporter Anthony DiComo answers fans' questions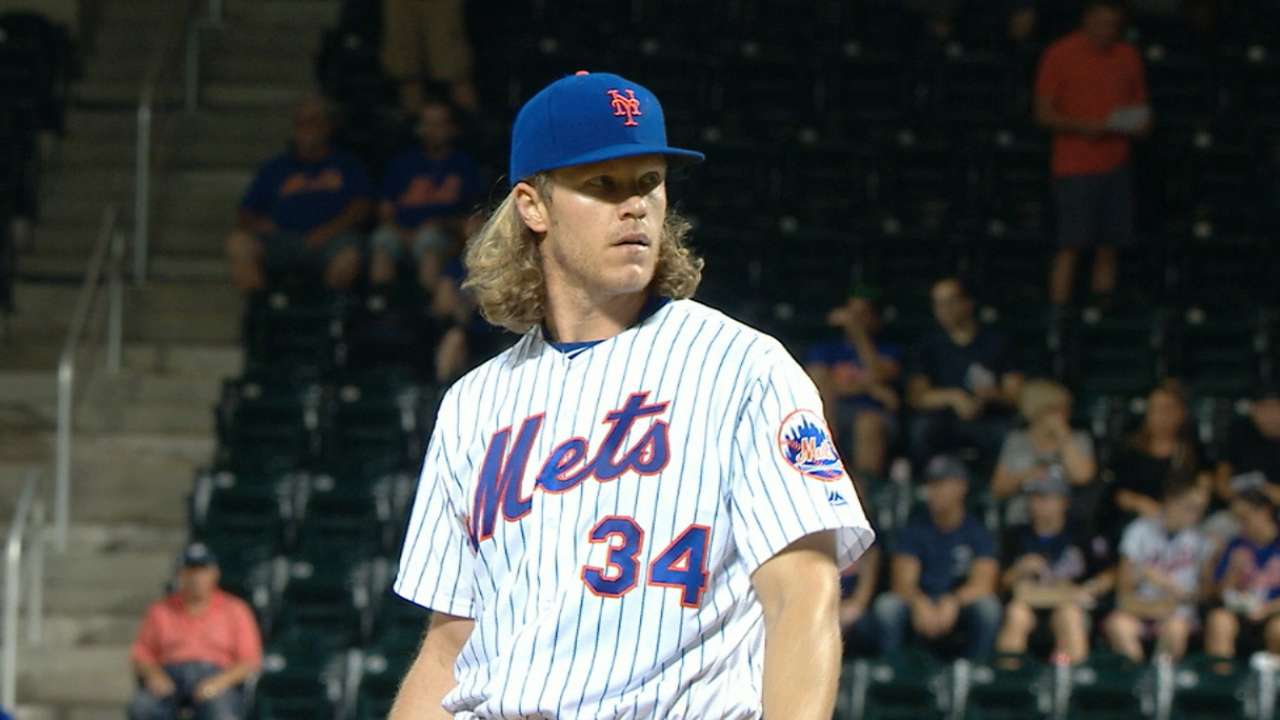 Just three games remain in the 2017 season for the Mets, then it's on to what should be the franchise's busiest offseason in years. With significant holes at multiple positions, the Mets will spend much of their time shopping.
Without further ado, here is the final batch of Mets questions and answers for the 2017 season:
Of Matt Harvey, Steven Matz, Zack Wheeler, Seth Lugo and Robert Gsellman, who will be in the starting rotation in 2018? And if not starting, do they go to the bullpen?
-- @mariamb18 via Twitter
You just hit on what is sure to be the most intriguing plotline of Mets Spring Training 2018. Noah Syndergaard and Jacob deGrom will have guaranteed rotation jobs. General manager Sandy Alderson has spoken multiple times about acquiring a mid-rotation starter this offseason. And Harvey is healthy, it's hard to imagine him out of the rotation.
• Submit a question to the Mets Inbox
That leaves just one spot for Matz, Wheeler, Lugo and Gsellman. Even if the Mets had enough space for all of them in the bullpen, the team would need at least one or two of them to stay stretched out as starters at Triple-A Las Vegas, ready to return once injuries strike. All four pitchers have available Minor League options.
That won't be an easy conversation for the Mets to have with any of those pitchers -- particularly if it's Matz or Wheeler, who both boast significant Major League service time. But they're going to have to have the chat with someone.
Lugo strikes me as the most obvious candidate to head to the bullpen, given his struggles the third time through the batting order. The Mets have discussed potential relief roles for three of those four pitchers in the past, with Matz the lone exception.
Can you see Rafael Montero in a bullpen role next year?
-- @JsBlueEyes via Twitter
Yes, for the sole reason that Montero is out of options. The Mets won't want to lose him, but he also isn't going to crack the starting pitching mix detailed above. That leaves just one place for him: the bullpen, where I suspect he'll begin next season in a long-relief role.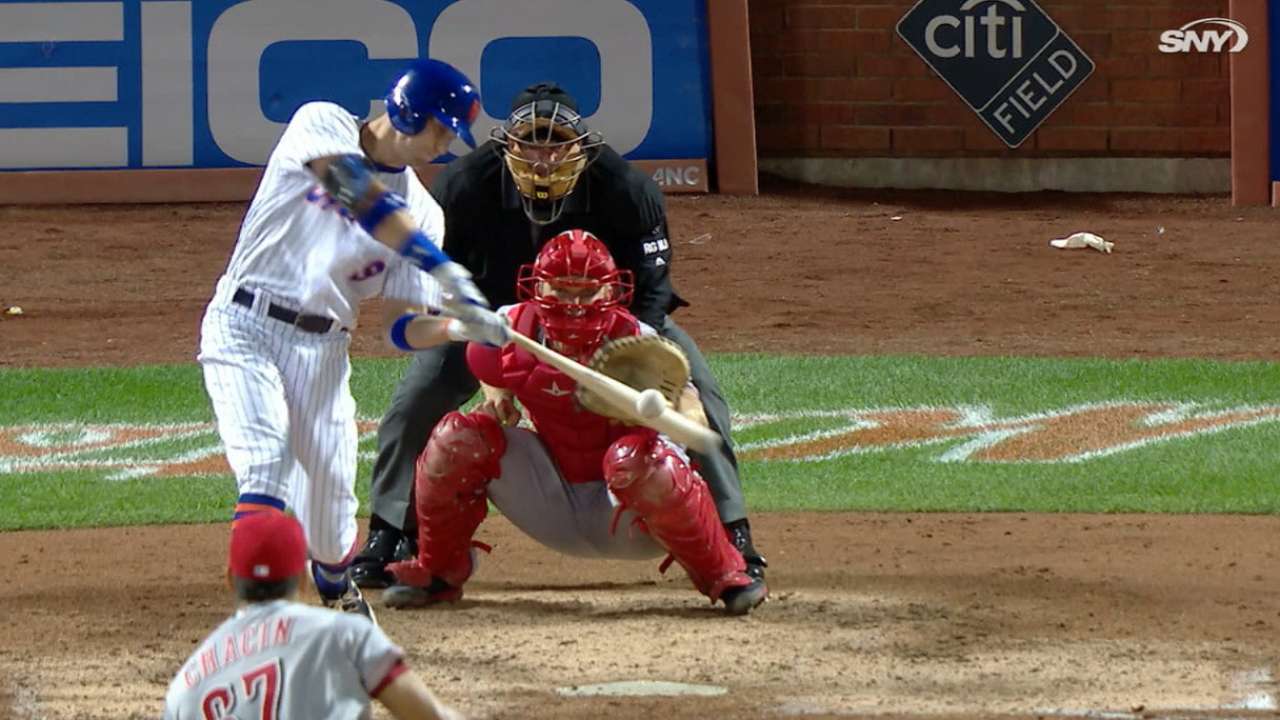 Will Brandon Nimmo's end-of-season surge lead to the Mets not reinforcing the outfield as much as they should?
-- @smithp17 via Twitter
I really don't think so, in part because there's so much uncertainty surrounding Michael Conforto's return from left shoulder surgery. If the Mets do nothing with their outfield and then Conforto is not ready for Opening Day, they would leave themselves dangerously thin.
Nimmo has certainly had a terrific end to the season, but his game is not without its flaws. He still struck out in 30 percent of his September plate appearances, in large part because he is not overly aggressive in two-strike counts. The same patience that makes Nimmo such a walk machine has been a double-edged sword for him, often thrusting him into difficult pitcher's counts.
There's a lot to like about Nimmo's game right now, but one good September shouldn't be enough for the Mets to commit to him as an everyday starter. A better strategy would be to fortify the outfield with a free-agent acquisition, using Nimmo as their fourth outfielder -- or readymade Conforto replacement -- on Opening Day. In either event, Nimmo will receive loads of playing time next season.
Is a reunion with Bartolo Colon likely? Or will the Mets try to pursue a different veteran for that starting rotation?
-- @Vgiacalone11 via Twitter
Colon is 44 years old with a 6.72 ERA. I'm sorry. He isn't coming back.
Anthony DiComo has covered the Mets for MLB.com since 2008. Follow him on Twitter @AnthonyDiComo and Facebook. This story was not subject to the approval of Major League Baseball or its clubs.