Mets name, introduce new manager Callaway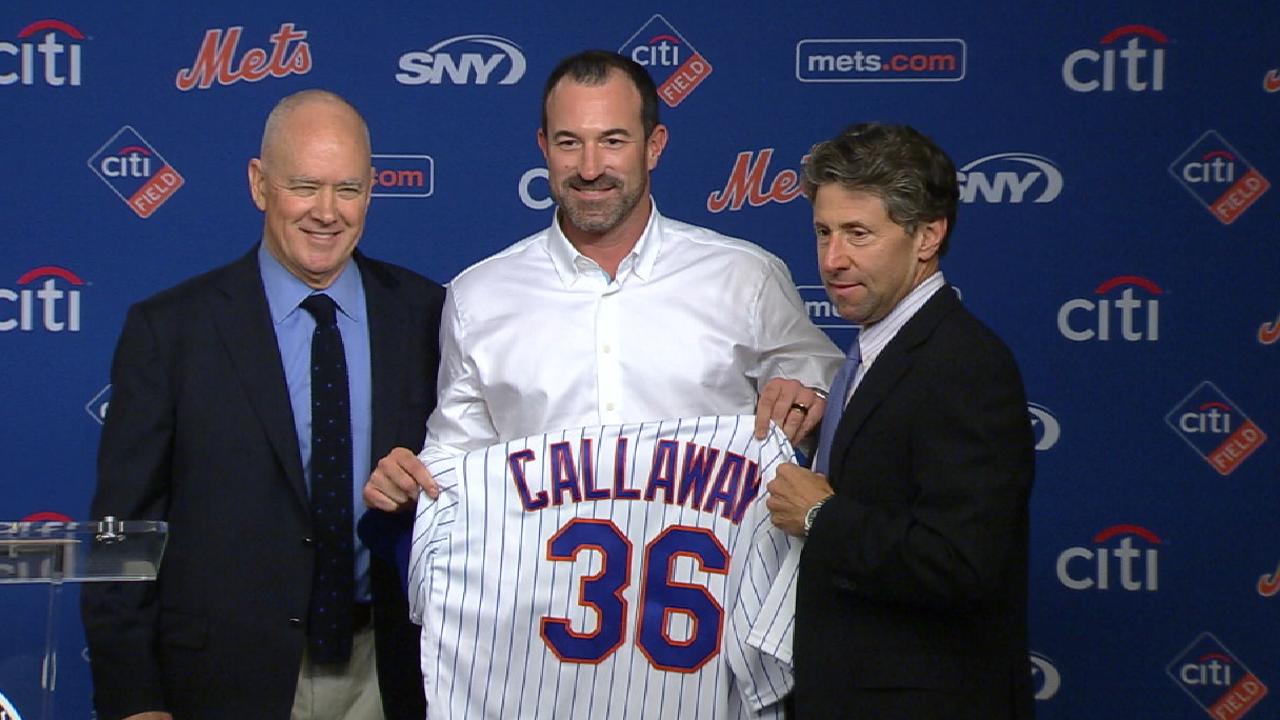 NEW YORK -- Mickey Callaway first became a coach in 2008, at age 33, when he was hired at tiny Division III Texas A&M International University. Fresh off Tommy John surgery and three seasons pitching in Korea, Callaway's Major League dreams remained alive, as he intended to keep pitching in the Majors. But first he needed a job, a place to tend to a new goal which was evolving, unbeknownst to him, by the day.
"I think I got to play for a half season after that, and quite frankly, it was hard to concentrate on playing after that feeling," Callaway said. "Right away, just leading that group of young people, I knew that this is what I wanted to do."
Callaway told the story with pride Monday, in the bowels of Citi Field, moments after officially achieving that goal -- to manage at the highest level. Less than a decade since South Texas, Callaway has a new group of young players at his command now. Soon, he will have a full staff of coaches. All of this comes with a new title: 21st manager in the history of the New York Mets.
Callaway, 42, is the youngest Mets manager in three-plus decades. He will wear No.36.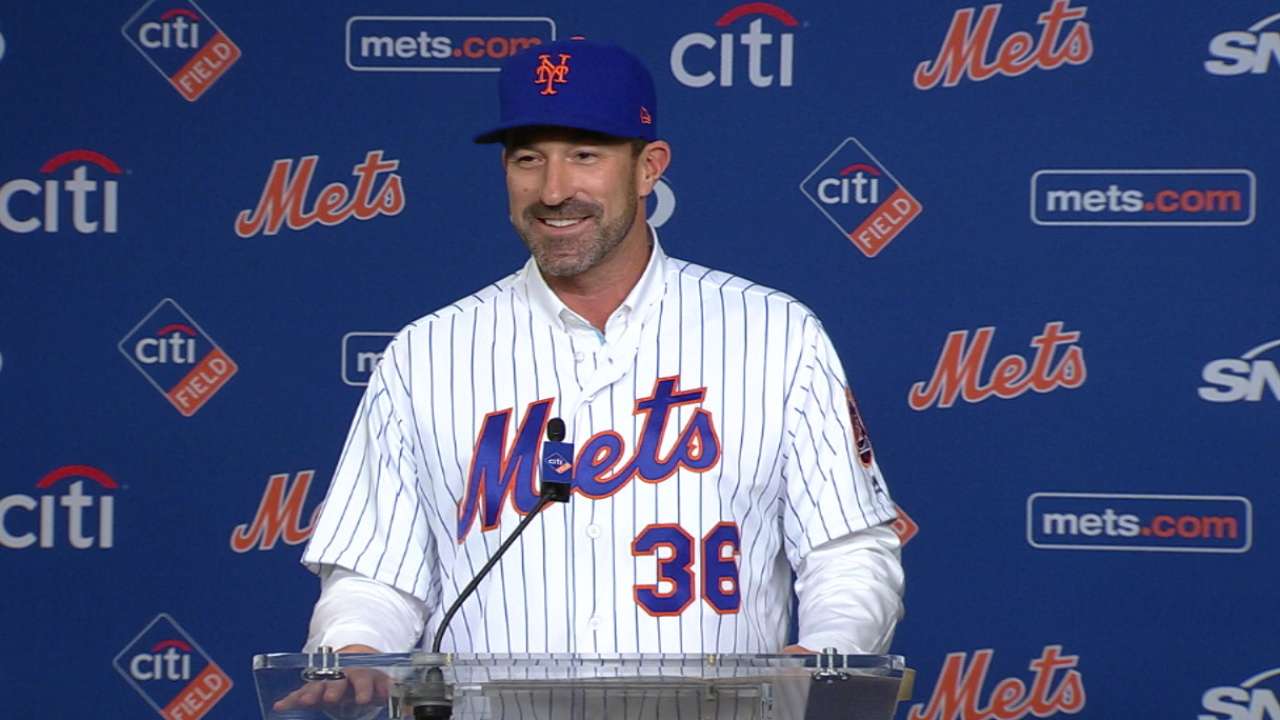 "I am the most excited guy in the world right now," Callaway said.
The Mets, in turn, are excited to have him. Callaway was chosen from an original list of 35 candidates, many of which came with managerial experience. Callaway has never managed, outside his time at A&M International. Still, he checked virtually every other box team officials coveted in their next manager, a list general manager Sandy Alderson outlined Monday.
"A hard worker, someone who is collaborative, someone who is structured but adaptable, patient but decisive," Alderson said.
So impressed were team officials with Callaway, they cancelled plans to conduct follow-up interviews with the position's five finalists. Those finalists: Manny Acta, Joe McEwing, incumbent hitting coach Kevin Long, Alex Cora who was hired by the Red Sox, MLB Network personality Mark DeRosa, and Callaway, who edged out Long, according to reports.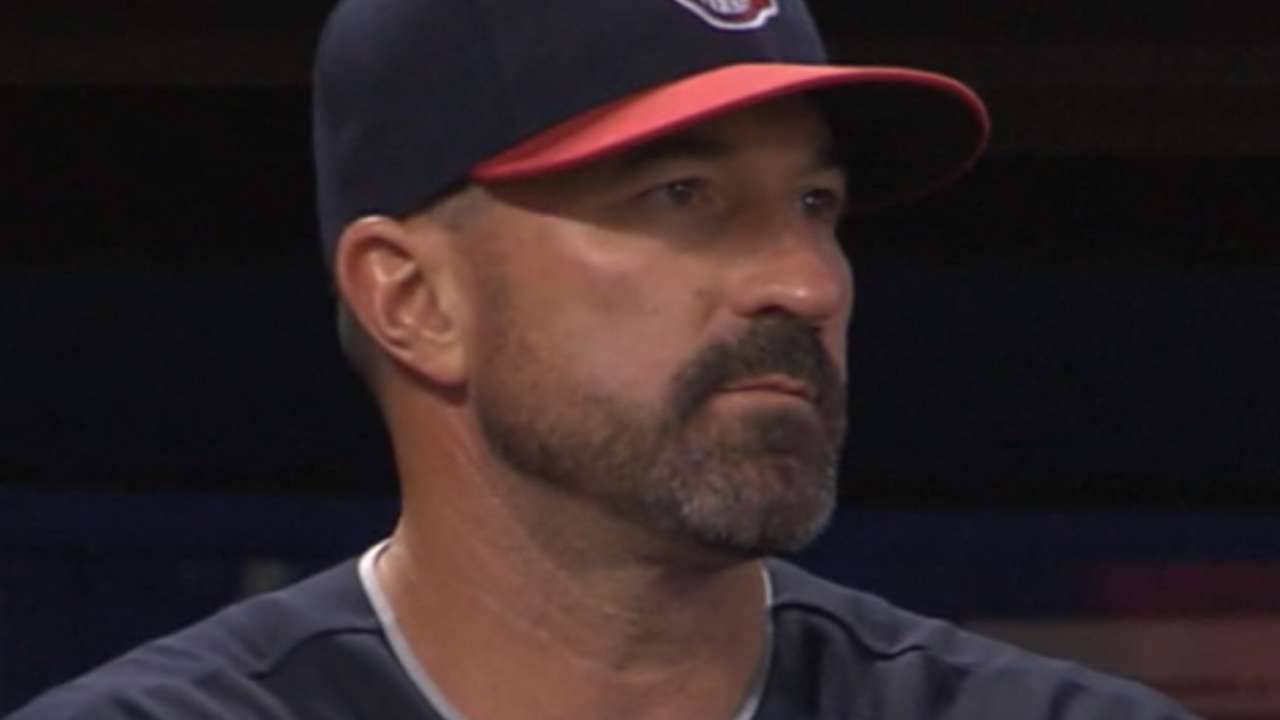 Alderson characterized Long's reaction to the decision as "disappointed." Alderson has granted the hitting coach, who has been with the team since 2015, permission to interview with the Nationals, according to reports. The status of much of the remaining coaching staff will be determined in meetings with Callaway, three of which were scheduled for Monday. Third-base coach Glenn Sherlock is the only Mets coach under contract for 2018.
"There seemed to be a real consistency between Mickey's approach and our approach and what he was looking for in the way of managing and what we were looking for," Alderson said. "We weren't simply looking for a manager. We were looking for a leader."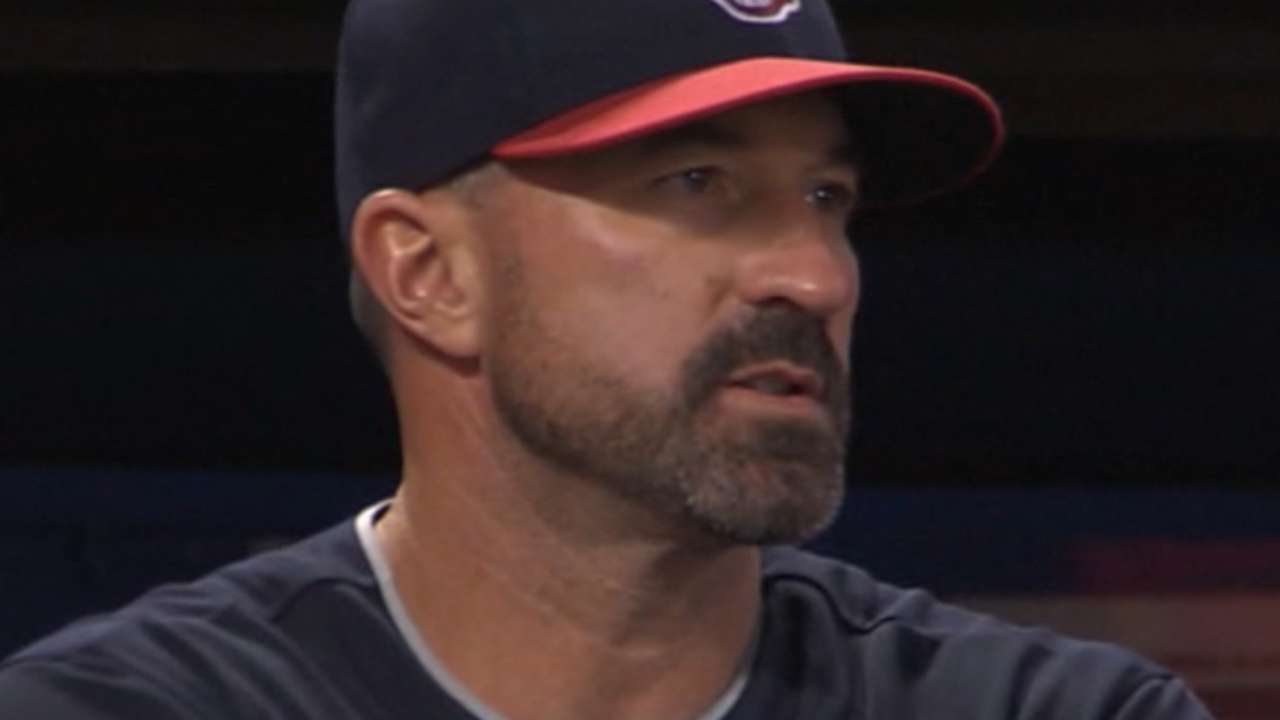 Often during Monday's introductory press conference, Alderson pointed to Callaway's recent work in Cleveland, where he headed baseball's best pitching staff in 2017. In five years as the Indians' pitching coach, Callaway helped turn Corey Kluber into an American League Cy Young Award winner, and Cleveland into a perennial contender behind a staff of talented hurlers.
Callaway said that he teared up when informing his pitchers he'd be leaving Cleveland, where his coaching career caught fire under the tutelage of Terry Francona.
"I cared so much about them and who they are as people that it was a very difficult decision, and that was probably the hardest part of this whole decision," said Callaway. He also hinted at his plans to join a front office, saying, "Someday I'd love to be where Sandy is, at some point way, way in the future."
But first, this challenge.
Callaway inherits a team not unfamiliarly constructed in Queens, where young position players are again expected to complement a core of hard-throwing righties after 2017's disappointing season. Callaway made clear Monday his desire to connect with his new players as he did with his pitchers in Cleveland, as he did with his players in South Texas nearly a decade ago -- behind an approach rooted in communication, understanding, preparation and mutual respect.
"We're going to take our players and maximize their strengths, every time," Callaway said. "You show them every day that you care about them and we will care about them. It won't just be an act. We're going to spend time with these guys in the clubhouse and I'm going to love every one of them. I'm going to show them day in and day out, by the decisions I make, the way I communicate with them, that I truly, truly care about them."
Joe Trezza is a reporter for MLB.com based in New York. Follow him on Twitter at @joetrezz. This story was not subject to the approval of Major League Baseball or its clubs.