Callaway's approach to pitching wins over Mets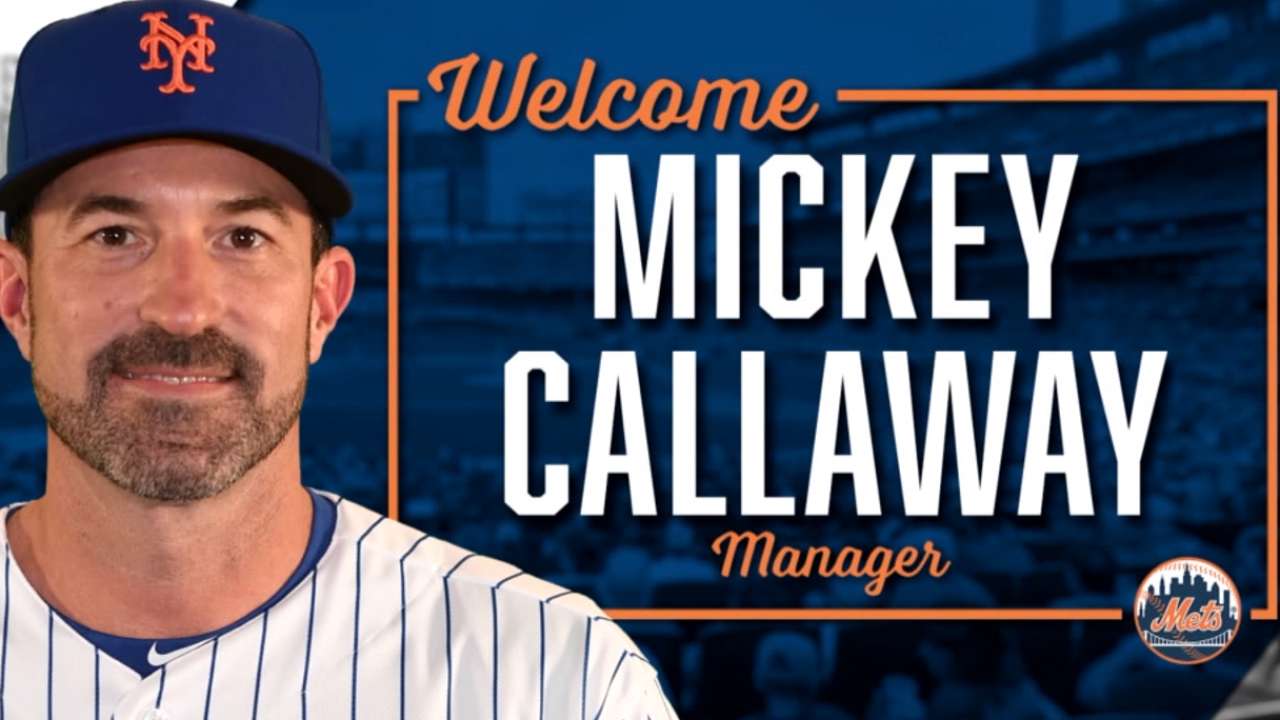 Regardless of how the Mets approach this winter, dipping into free agency and trades to improve their fourth-place roster, they will not return to the playoffs without vintage pitching performances. Likely, the Mets will acquire a new starter and a bullpen arm to supplement their staff. But there is little they can achieve if Jacob deGrom, Noah Syndergaard and others are not at or near the tops of their games.
Enter Mickey Callaway. The Mets did not hire Callaway because he is a former pitching coach; they hired him because of his interpersonal skills, his communication skills, his ability to command a room. Yet at a time in which the significant majority of big league managers are former position players, it is notable that the Mets are asking a pitching expert to salvage what they still consider a playoff-caliber roster.
"On the one hand, people are reluctant to name pitching coaches as manager," Mets general manager Sandy Alderson said. "On the other hand, in our situation, short-term, pitching is everything."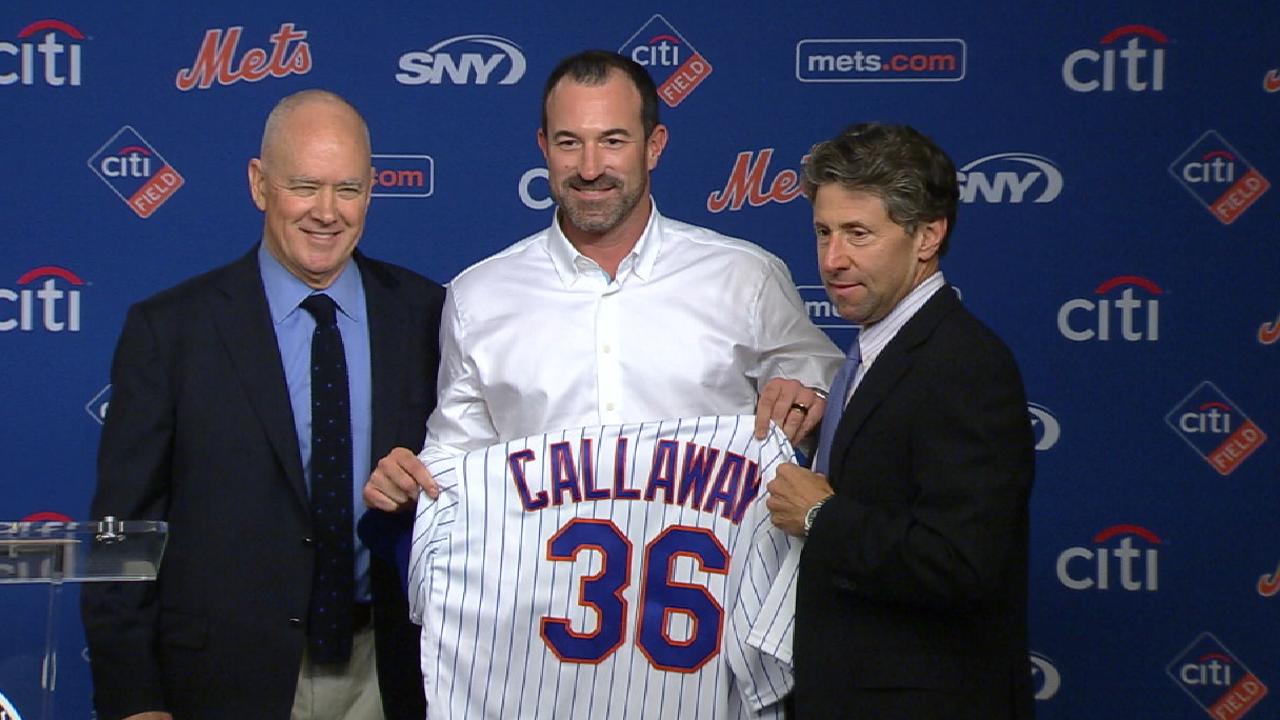 Realistically, Callaway will refer most mound matters to his incoming pitching coach, whom he and Alderson will hire together in the coming weeks. But the Mets will not ignore Callaway's own expertise, which allowed the Indians to set Major League records this season in strikeouts, strikeout rate and pitcher WAR.
"In this day and age, when you look at the 25-man roster, or look at the 40-man roster -- more than half those players are pitchers," said Rockies manager Bud Black, who was Callaway's pitching coach for two seasons with the Angels. "On a 25-man roster, most teams have 13 pitchers. There's something to that, how important pitching is in this day and age."
The Mets went through something of a pitching crisis this summer, ranking 28th in baseball with a 5.01 ERA despite a staff that featured deGrom, Syndergaard, Matt Harvey, Steven Matz, Jeurys Familia and others. Injuries did not help, and part of Callaway's charge will be to limit those in the future. But he also must find ways to make Harvey, Matz and Zack Wheeler effective again.
In Cleveland, Callaway focused on increased curveball usage, which has become more and more standard throughout the game. He preached strike-throwing in 0-0 and 1-1 counts.
But more than anything, Callaway individualized his program to various members of his staff. He did not teach Corey Kluber the same way he taught Trevor Bauer or Carlos Carrasco or Ubaldo Jimenez.
"Mickey had an overall view of how to use the scouting reports and how to use the information that he was given to kind of tailor-make it for the guys on the staff, especially the starting rotation," Indians pitcher Josh Tomlin said. "He wouldn't give me the same scouting report as the rest of the guys. To me, that's hugely beneficial."
"When I took the pitching coach job in Cleveland, Terry Francona made it very clear: Pitching is yours," Callaway added. "He empowered me to do everything I could to make us the most successful staff we can be. I realized quickly that I'm not just a pitching coach. I have to manage all these people and their personalities. And there is a process for that."
Although the scope of Callaway's job is about to increase, the core principles will not. As they have been for most of their 55-year history, the Mets are built around starting pitching. They cannot change the foundation of their roster this winter. But they can increase the success of those they already employ, much as Callaway did over five seasons with the Indians.
"It was the way in which he approached coaching," Indians president Chris Antonetti said. "I think Mickey really focused on and thought about, 'What do I as a coach need to do to help this player as an individual develop and grow and improve?' And he did an extraordinary job."
Anthony DiComo has covered the Mets for MLB.com since 2008. Follow him on Twitter @AnthonyDiComo and Facebook. This story was not subject to the approval of Major League Baseball or its clubs.