Anger over homers serves Hefner well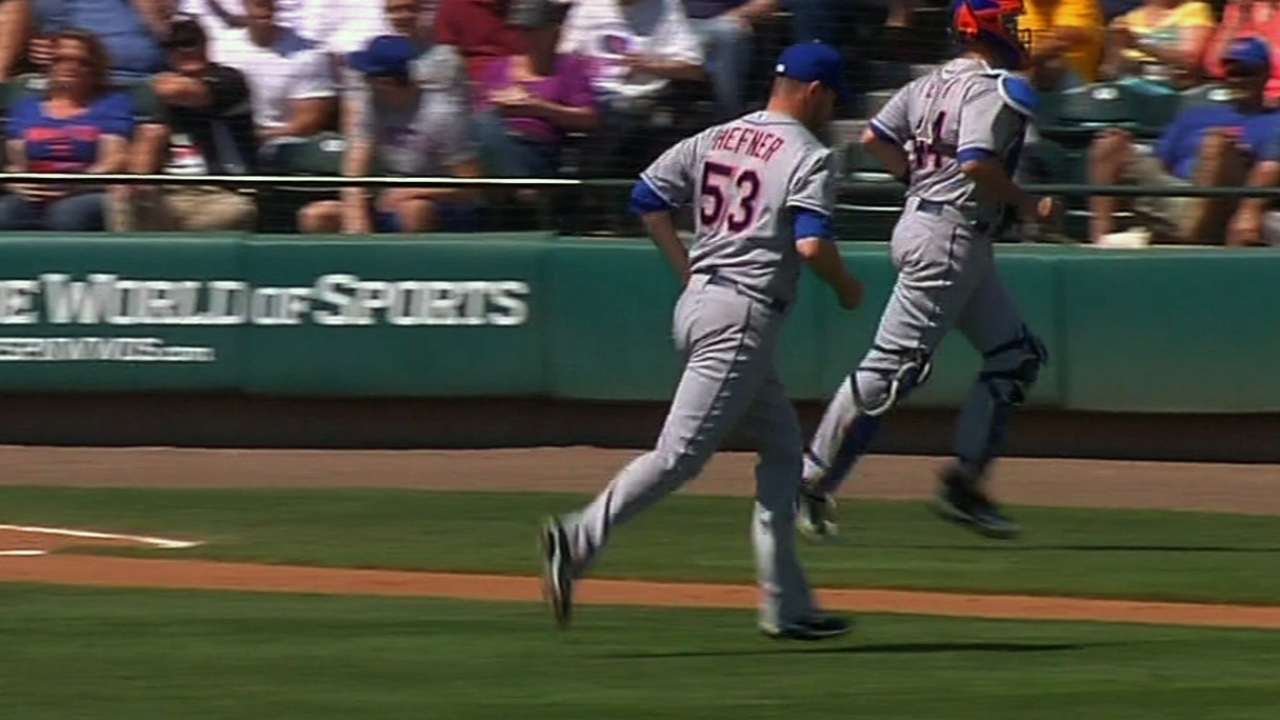 LAKE BUENA VISTA, Fla. -- Jeremy Hefner grew angry. Then he struck out six in a row.
Cause and effect? Hefner isn't sure. But the Mets could come to appreciate an angrier Hefner, who is in line to enter the rotation if Johan Santana begins the season on the disabled list.
Whiffing the final six batters he faced at Champion Stadium on Friday, Hefner finished with seven strikeouts in five innings of two-run ball against the Braves. That allowed him to salvage an outing that saw him serve booming solo homers to Juan Francisco and Freddie Freeman in the third and fourth innings, respectively.
"I got mad more than anything," Hefner said of his success after the homers. "I was less than thrilled by my performance before then. The ball was up, as evidenced by all the fly balls and hard-hit balls. I'm a guy that has to pound the bottom of the strike zone and get ground balls to be successful."
The grounders never came, but the swings and misses certainly did.
"I tried to pound the strike zone, so whenever guys do that, you tend to get the bats moving a little bit," Hefner said. "Maybe they were a little overaggressive, more so than they normally are."
Hefner's final two strikeouts were of Jason Heyward and Justin Upton, perhaps the two strongest hitters in Atlanta's revamped lineup. It was excellent practice.
"[Hefner] throws a lot of strikes, which is the key," manager Terry Collins said. "They've got a good lineup, so if you make mistakes, you're going to get hurt. But otherwise, he threw the ball very good."
Anthony DiComo is a reporter for MLB.com. Follow him on Twitter @AnthonyDicomo. This story was not subject to the approval of Major League Baseball or its clubs.