Turner hoping to be back in games this week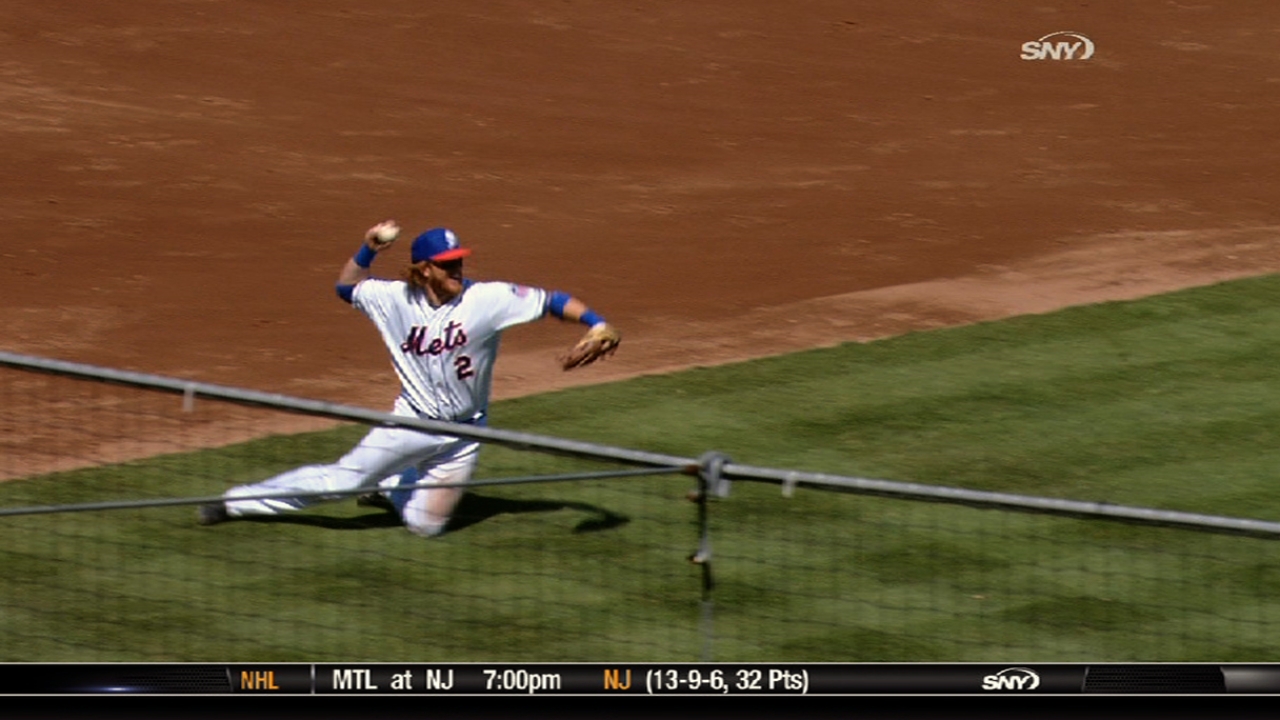 PORT ST. LUCIE, Fla. -- Justin Turner has avoided the worst. X-rays were negative on the reserve infielder's sprained right ankle, and Turner hopes to return to Grapefruit League action later this week.
"The biggest thing for me was when I got out of bed this morning to see if it felt really stiff," Turner said. "And when I got out of bed it felt fine."
Spraining his ankle during Saturday's game against the Marlins, Turner drove to the hospital for precautionary x-rays that revealed no bone damage. He claimed to have recovered most of his range of motion by Sunday afternoon, with plans for light activity on Monday.
"I'm walking pretty much normal," Turner said.
His health could wind up being critical, considering there is a chance that regular third baseman David Wright begins the season on the disabled list. If that happens, Turner is the leading candidate to replace him.
Anthony DiComo is a reporter for MLB.com. Follow him on Twitter @AnthonyDicomo. This story was not subject to the approval of Major League Baseball or its clubs.