d'Arnaud earns valuable time as demotion nears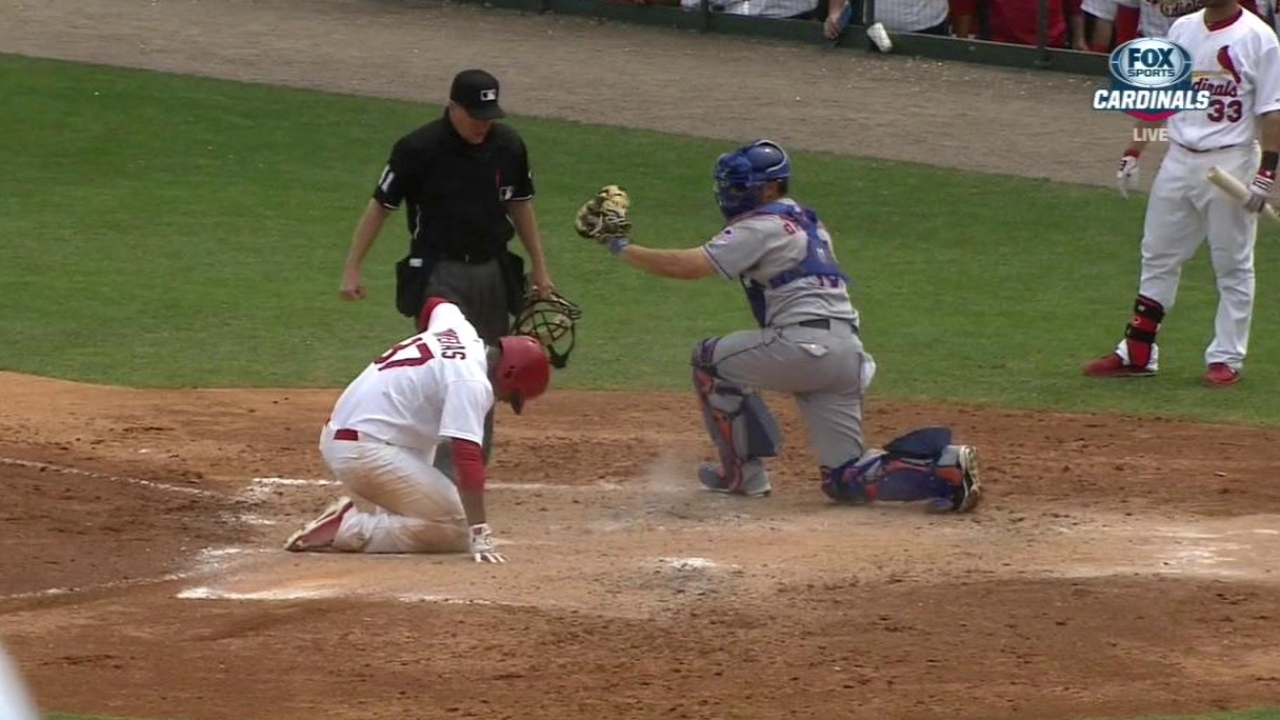 JUPITER, Fla. -- Mets catcher John Buck was scratched from Monday's lineup due to illness. Originally scheduled to catch Sunday and Monday, Buck has not taken the field since Friday.
His illness has afforded top prospect Travis d'Arnaud plenty of playing time during what could be his final days in camp. d'Arnaud, who has appeared in three of the Mets' past four Grapefruit League games, successfully tagged out a runner at home in the fourth inning, despite the Mets' recent instruction that he should avoid blocking the plate to steer clear of injury.
The play was "instinctual," d'Arnaud said.
"That's how you do it," manager Terry Collins said. "He was out in front of the plate when he got the ball, and then he moved in to protect himself. That's the best way to do it."
The Mets will demote d'Arnaud to Minor League camp any day now, allowing him to settle in with his Triple-A Las Vegas teammates before the end of spring. Buck and Anthony Recker are in line to break camp with the team as catchers, leaving d'Arnaud and Landon Powell to play in Vegas.
That is no knock on d'Arnaud; it was simply the organization's plan for him from the start. The Mets anticipate d'Arnaud quickly returning to the Majors, sticking there once he does.
"Everything that everybody said about him, the fact that he's catching a lot, I've seen great improvement behind the plate," Collins said. "And we know he can hit."
Anthony DiComo is a reporter for MLB.com. Follow him on Twitter @AnthonyDicomo. This story was not subject to the approval of Major League Baseball or its clubs.