Harvey wants to mix strikeouts with efficiency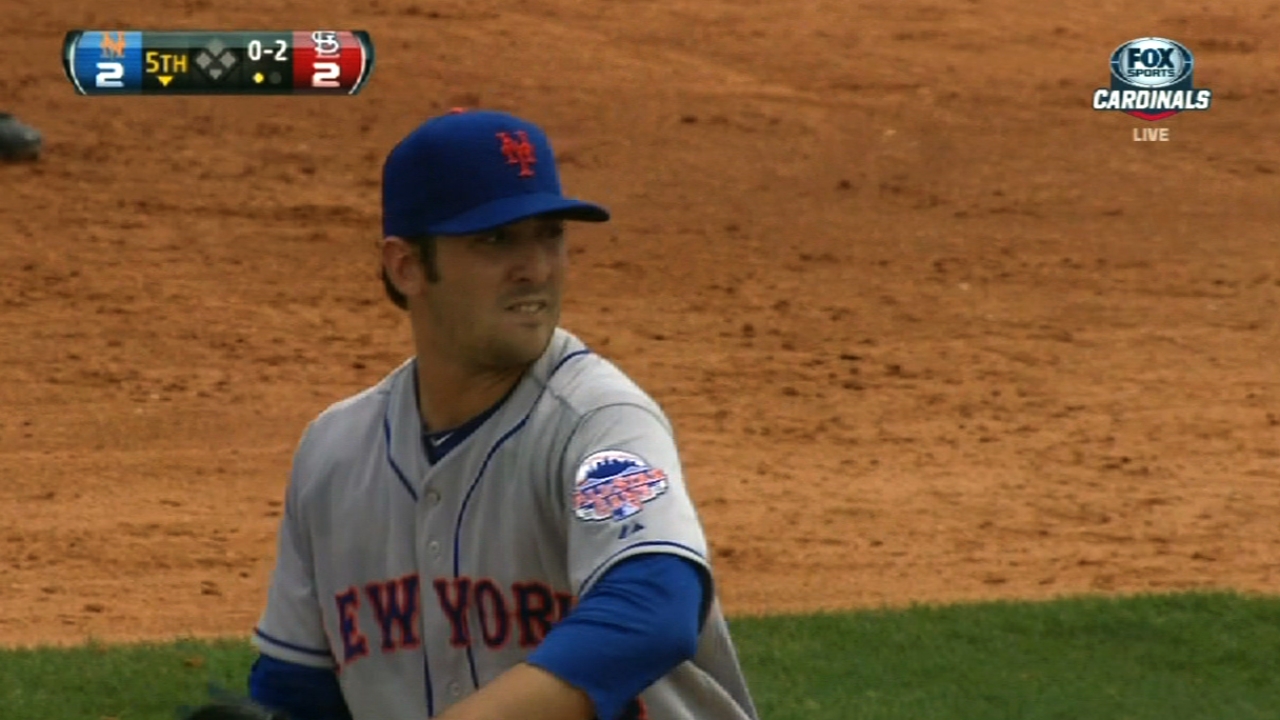 JUPITER, Fla. -- Matt Harvey's big league statistics are beginning to grow into a significant sample size, and this much is clear: Harvey strikes out a lot of hitters.
With six more punchouts in Monday's 3-2 win against the Cardinals, Harvey upped his Grapefruit League total to 24 in 18 1/3 innings. That rate of 11.78 strikeouts per nine innings is easily the best among Mets starters in camp, and is not necessarily a personal outlier.
Harvey struck out 70 batters in his first 59 1/3 Major League innings last year -- a rate of 10.62 per nine innings. He maintained rates close to 10.00 throughout his Minor League career.
Only two MLB starting pitchers with at least 50 innings last season posted K/9 rates better than Harvey's: Stephen Strasburg of the Nationals and Max Scherzer of the Tigers, two of the most prolific strikeout artists in baseball.
"He's got that kind of stuff," manager Terry Collins said. "He's going to strike out a lot of guys."
But heavy strikeout totals are hardly the only measure of a pitcher's worth. Because they require at least three pitches by definition, strikeouts tend to drive up pitch counts and fatigue pitchers. Experiencing that problem at times last year, Harvey has seen it again this spring. He needed 80 pitches to complete 5 1/3 innings Monday, numbers not quite as efficient as he desires.
"Obviously a strikeout's good here and there," Harvey said. "I'm starting to learn that a ground ball's just as good. Going deep into a game's on my mind."
Anthony DiComo is a reporter for MLB.com. Follow him on Twitter @AnthonyDicomo. This story was not subject to the approval of Major League Baseball or its clubs.