Mets to begin season with multiple lefties in 'pen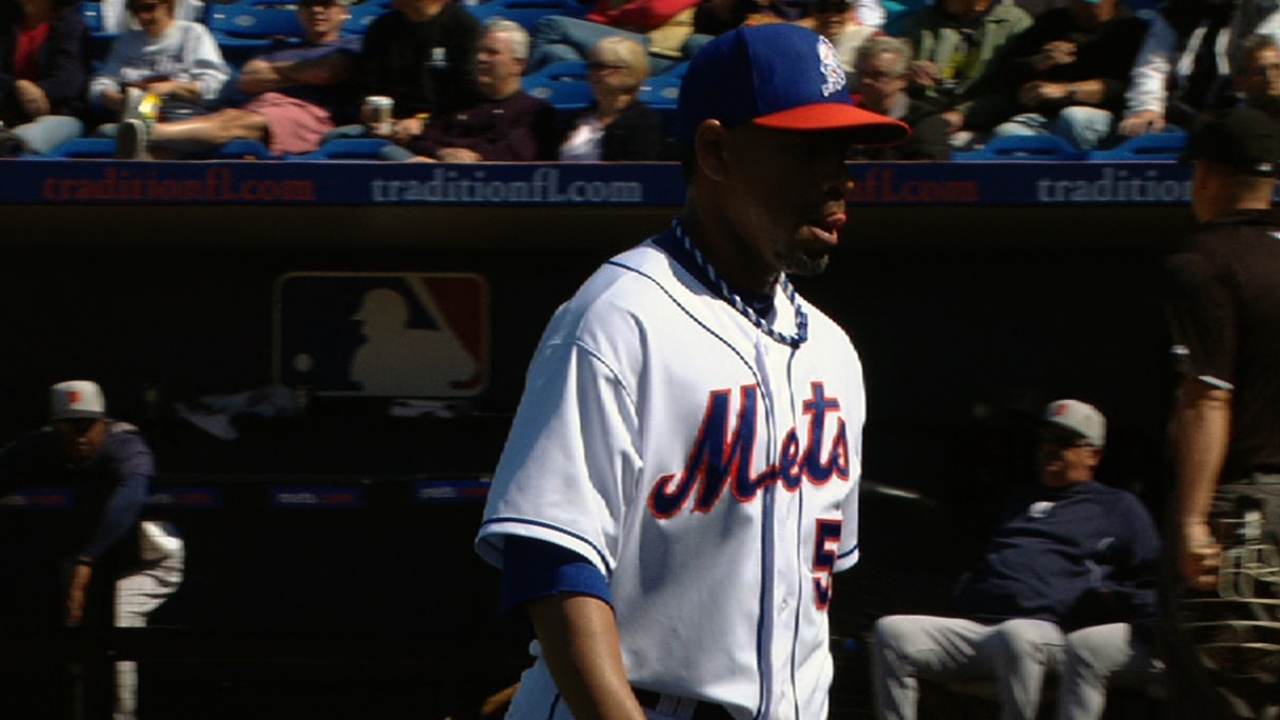 KISSIMMEE, Fla. -- The Mets plan to carry multiple left-handers in their Opening Day bullpen, manager Terry Collins said on Wednesday, significantly increasing Pedro Feliciano's chances of making the team.
Left-hander Josh Edgin had been a roster lock since the early days of Spring Training, based on his performance last summer and his status on the 40-man roster. But despite Collins' preference for a second lefty in the bullpen, there were never any guarantees that the Mets would be able to carry one.
Apparently, they will find a way. Mainly because of the glut of left-handed sluggers in the National League East, Collins said the team "most likely" will carry multiple lefties on Opening Day.
"I want two lefties in the 'pen due to the fact there's some key guys you've got to get out in some big situations, and they're left-handed," Collins said.
The leading candidate to join Edgin appears to be Feliciano, who has enjoyed a successful spring despite his velocity topping out in the low to mid-80s. If Feliciano falters, next in line is Robert Carson, who has shown flashes of excellence this spring and is already on the 40-man. Scott Rice, the other lefty reliever in camp, remains a long-shot.
The presence of a second lefty will come at the expense of a right-handed reliever -- most likely Jeurys Familia. With 11 strikeouts over 8 2/3 spring innings, submariner Greg Burke is on track to beat Familia for the final spot in the bullpen.
Anthony DiComo is a reporter for MLB.com. Follow him on Twitter @AnthonyDicomo. This story was not subject to the approval of Major League Baseball or its clubs.