Turner's sprints a good sign for Mets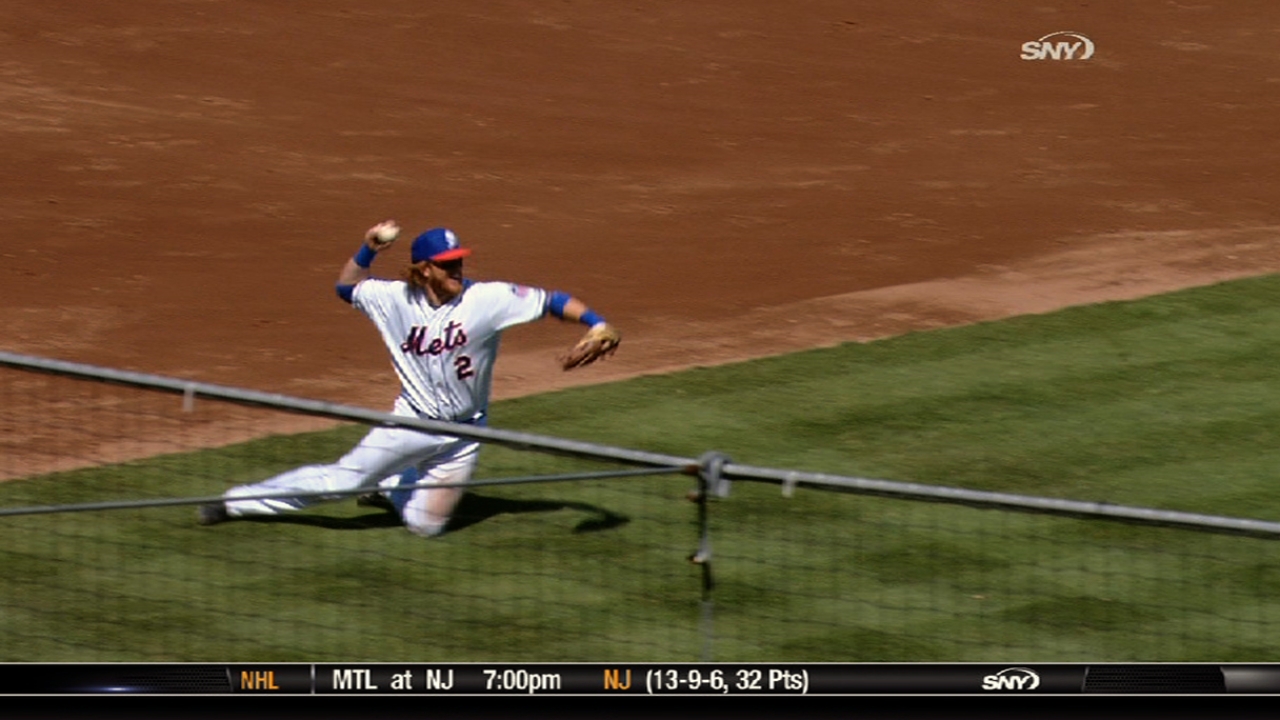 PORT ST. LUCIE, Fla. -- If Justin Turner had any lingering doubts as to the health of his right ankle, he squelched them in a series of three quick sprints on Thursday afternoon.
First, Turner doubled in one of his three at-bats in a Minor League game. Then he scored from second on a single in the same game. Then, after reporting back to the big league clubhouse and asking for an at-bat, he singled and went first-to-third on Marlon Byrd's hit.
"Everything feels pretty good," Turner said of his ankle, which he sprained while playing third base last weekend.
That's good news for the Mets, who tentatively plan to slot Turner into their Opening Day lineup. If David Wright is not fully healed from his strained left intercostal muscle by April 1, Turner is the leading candidate to start at third. More likely, Turner will play second base in place of Daniel Murphy, who is battling a straight right intercostal.
"Like I've said all along, I've played the majority of my games at second base, so that's a pretty easy transition to go back over there," Turner said. "Now, I've got a lot of games under my belt at third base, too, so I feel pretty comfortable at either one."
Anthony DiComo is a reporter for MLB.com. Follow him on Twitter @AnthonyDicomo. This story was not subject to the approval of Major League Baseball or its clubs.