Wright making steady progress in recovery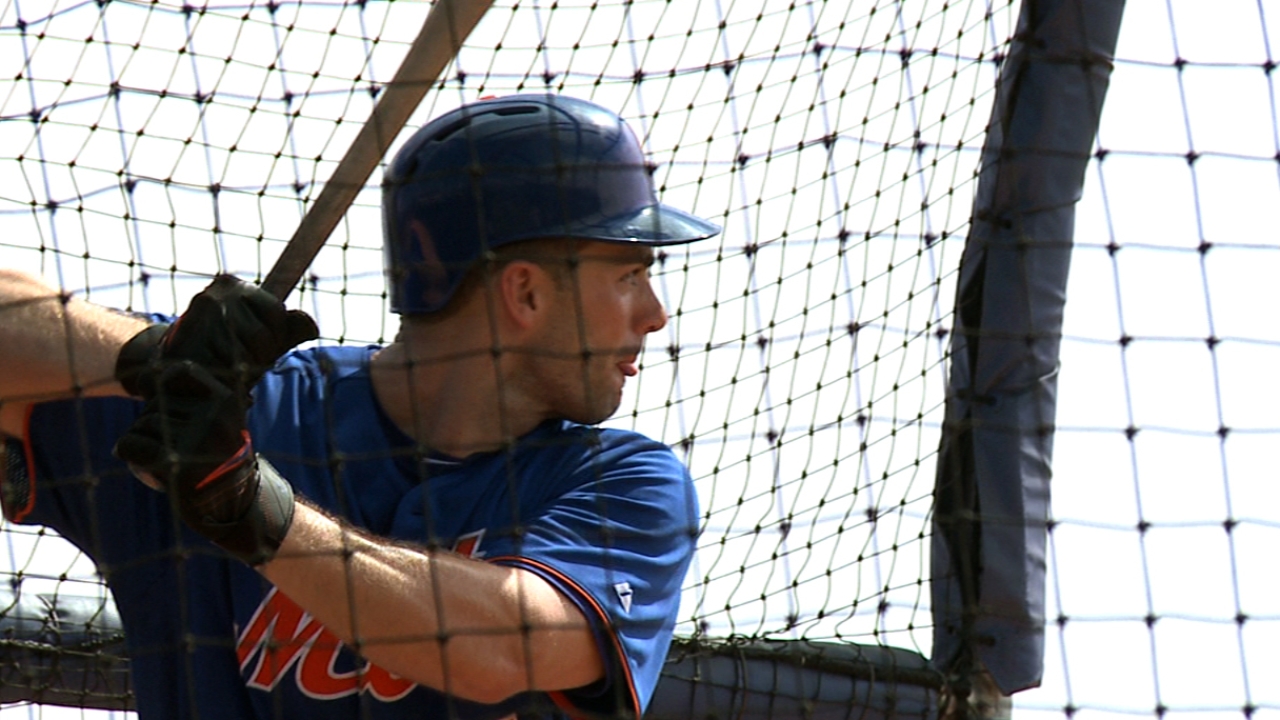 PORT ST. LUCIE, Fla. -- David Wright's road back from a strained left intercostal muscle has been slow but steady. The third baseman swung in an indoor cage for the first time on Saturday, also taking infield practice for the second straight day.
They may be baby steps, but they are steps nonetheless -- which is more than several of Wright's injured teammates can say. As long as Wright continues progressing, he should return to game action by the middle of next week, giving him just enough time to prepare for Opening Day.
"Each and every step is positive with David," manager Terry Collins said. "But once again, I'm going to be very cautious. This guy is a huge piece, and the last thing we need to do is to try to tell him he needs to rush or he needs to hurry. We'll see where he is in the middle of next week."
The Mets plan to hold Wright out of Grapefruit League action until they are sure of his readiness for April 1. Due to league rules, if Wright appears in an official spring game and then suffers a setback, the Mets will not be able to backdate a potential disabled list stay for as many days.
The same logic applies to second baseman Daniel Murphy, who hopes to return to Minor League action on Sunday. Murphy, who has been battling a strained right intercostal muscle since mid-February, played defense in a Minor League contest last weekend but has not appeared in a live game since.
Anthony DiComo is a reporter for MLB.com. Follow him on Twitter @AnthonyDicomo. This story was not subject to the approval of Major League Baseball or its clubs.