Wright takes next step in rehab with full BP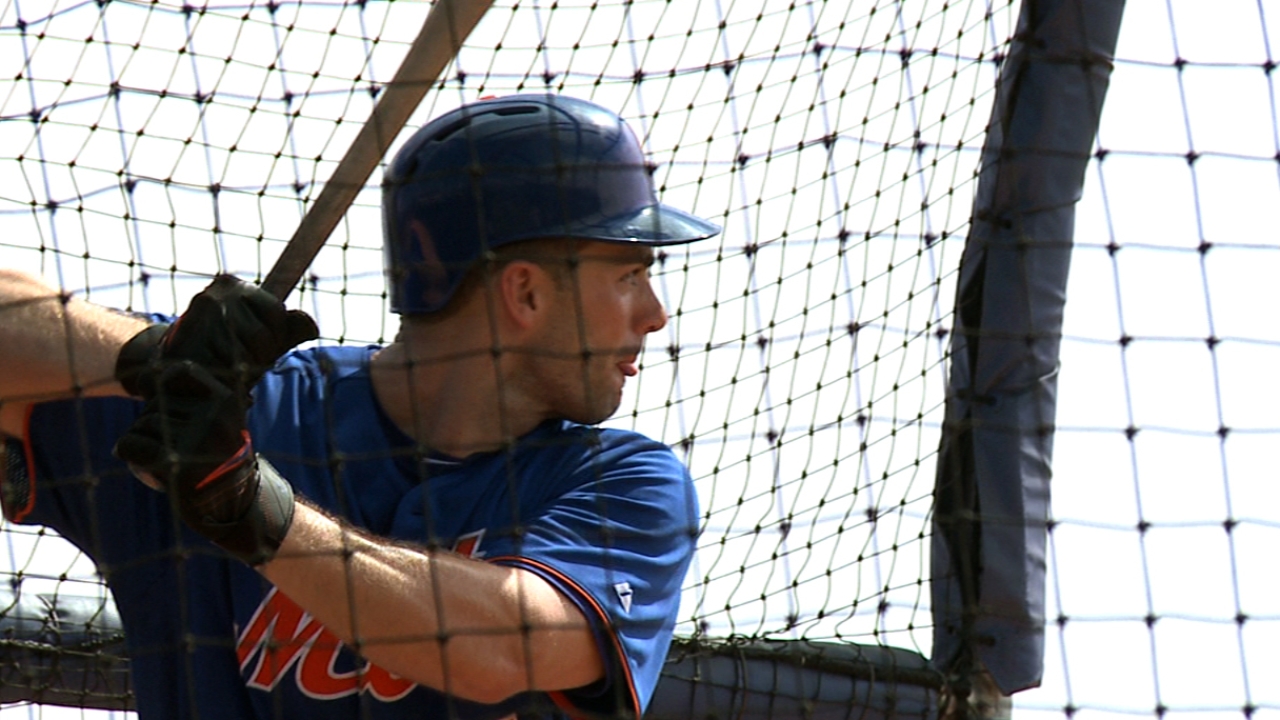 PORT ST. LUCIE, Fla. -- In the most tangible progress to date in his rehab from a strained left intercostal muscle, third baseman David Wright took full batting practice Sunday at Tradition Field.
"It felt good, so I guess check this off the list," Wright said. "We'll hopefully progress a little more tomorrow."
Shooting for Opening Day, Wright has made steady advancement since Mets doctors cleared him to practice earlier this week, adding activities to his schedule each morning. On Saturday, Wright hit off a tee for the first time, also fielding ground balls. On Sunday, he took his hacks in a regular BP session, also fielding and throwing.
Wright noted that because he "can be my own worst enemy" in terms of his eagerness to progress, Mets trainers hide his rehab schedule from him until he arrives at the ballpark each morning. That serves the added benefit of giving him extra time to assess any lingering discomfort in his ribs.
"You've got to know the difference between where you're hurt or just kind of banged up," Wright said. "You wouldn't play in too many games if you woke up every morning and had to be 100 percent to play in the game."
As for Opening Day, Wright says he is "just as optimistic as … a week ago" that he will be ready to play against the Padres. Wary of MLB's disabled list backdating rules, the Mets will not slot Wright into a Grapefruit League lineup until they are certain he will be able to go.
But exactly one week out from the opener, they remain encouraged by his progress.
Anthony DiComo is a reporter for MLB.com. Follow him on Twitter @AnthonyDicomo. This story was not subject to the approval of Major League Baseball or its clubs.