After slow start, everything clicking for Gee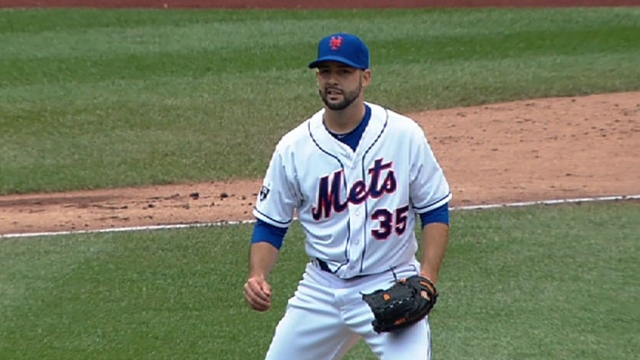 LAKE BUENA VISTA, Fla. -- Apparently, Dillon Gee was not exaggerating when he said something "clicked" in his final inning against the Astros last week. Battling through a miserable spring at the time, Gee struck out the final three batters he faced last Wednesday, then tacked another six shutout innings onto his Grapefruit League line Monday afternoon at Disney.
"Today I wanted to come out and … throw every pitch I have for strikes, not try to nibble, just pound the zone and force contact," said Gee, who struck out seven batters, walked no one and allowed the Braves just two singles in six innings. "Luckily, it was there today."
Heading into the fourth inning last Wednesday in Kissimmee, Gee had produced a 9.00 Grapefruit League ERA with more walks than strikeouts, allowing 11 runs over one particularly brutal four-inning span. He has since fired a total of eight shutout innings with 10 strikeouts and no walks -- good news for a pitcher currently slated to pitch the fourth game of the season.
"It helps," Gee said. "I tried not to get too caught up in how I was going. It's Spring Training. I know what I'm working on. Even though it was pretty bad leading up to this point, I'm so confident in my abilities and I know the kind of guy I can be and I should be. I knew it would come along. I hope I can just keep building off this."
Gee's next outing is scheduled for Saturday in Sarasota in the Mets' final Grapefruit League game. The right-hander will travel to New York from there, prepared to start the Mets' second series at Citi Field against the Marlins.
Anthony DiComo is a reporter for MLB.com. Follow him on Twitter @AnthonyDicomo. This story was not subject to the approval of Major League Baseball or its clubs.