Den Dekker tweets he won't need surgery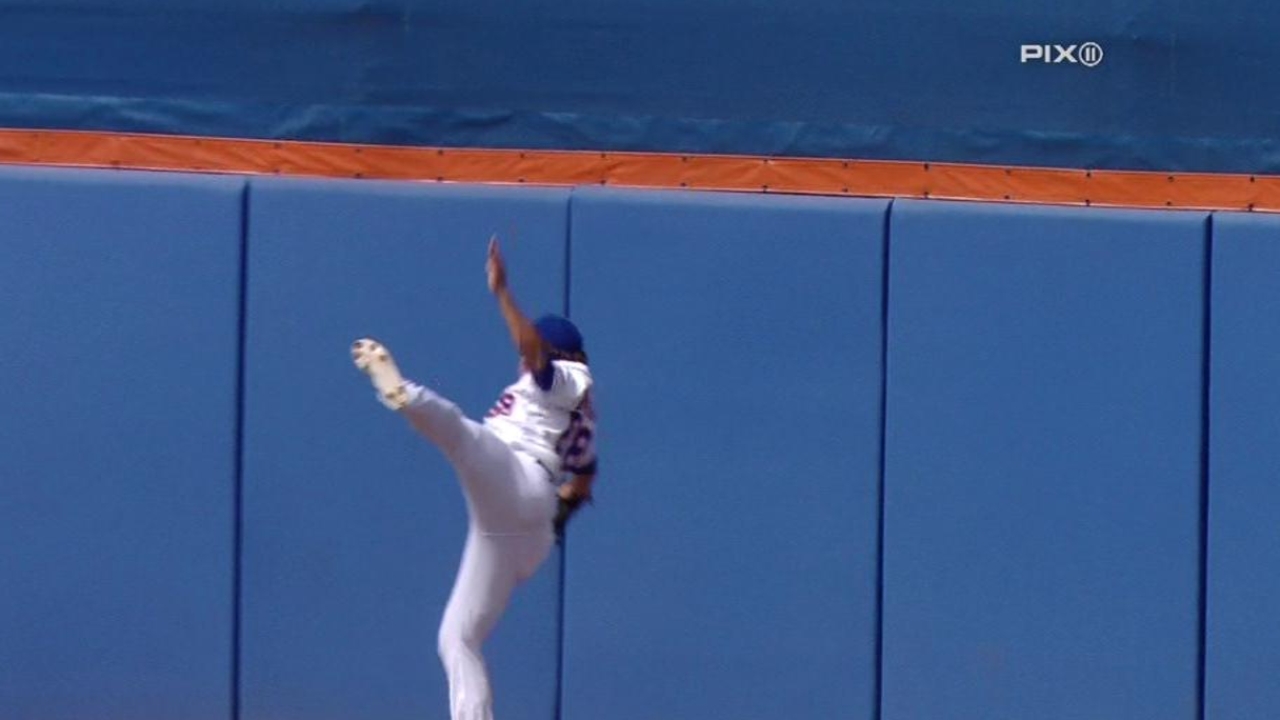 LAKE BUENA VISTA, Fla. -- Matt den Dekker will not need surgery on his broken right wrist, the outfield prospect tweeted on Monday, in what he called the "best possible news."
Den Dekker broke his wrist attempting to make a diving play on Tigers outfielder Austin Jackson's triple in the seventh inning Sunday. Visibly wincing in the clubhouse afterward as Mets trainer Ray Ramirez wrapped his arm, den Dekker learned shortly afterward that the bone was broken.
Best possible news no surgery just gotta wear this thing for a month #LGM twitter.com/UpperDekker/st…
- Matt den Dekker (@UpperDekker)
March 25, 2013
A day later, doctors in New York told den Dekker that he will not need surgery. The outfielder posted a picture of his wrist in a blue-and-orange cast, writing that he will need to wear the wrap for a month.
Den Dekker finished his first big league camp with a .205 average and one home run in 44 at-bats, impressing the Mets with both his range and instincts in center field. Scouts typically consider him one of the best defensive outfielders in all of Minor League Baseball, but believe he must improve his strikeout rate to stick in the big leagues.
Anthony DiComo is a reporter for MLB.com. Follow him on Twitter @AnthonyDicomo. This story was not subject to the approval of Major League Baseball or its clubs.