Feliciano headed to Minors to 'get strong'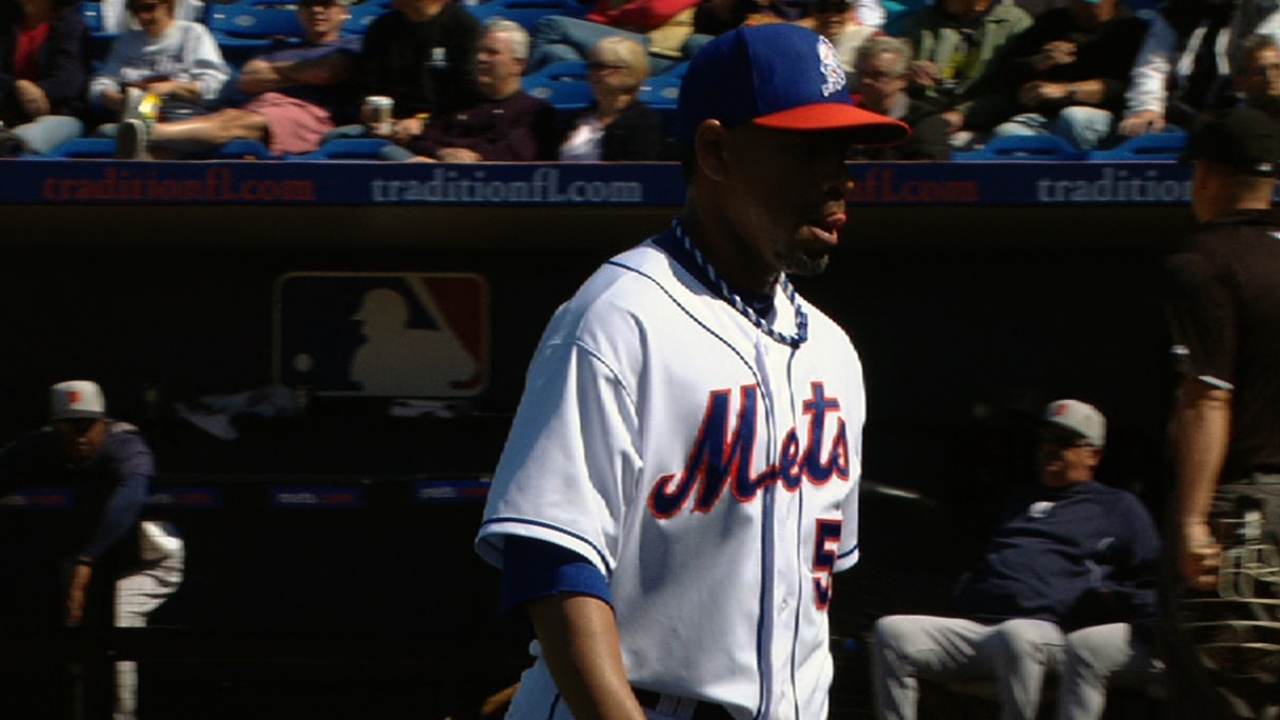 PORT ST. LUCIE, Fla. -- Pedro Feliciano summed his decision to stick with the Mets on a Minor League deal in two words: "Why not?"
"I'm going to prove that I can do it," he said.
Though Feliciano pitched to a 2.08 ERA this spring, the Mets were wary of the lack of arm strength he demonstrated throughout the Grapefruit League season. That manifested itself most tangibly in the left-hander's fastball velocity, which never rose above the mid-80s. But manager Terry Collins said he was even more concerned with Feliciano's decreasing effectiveness pitching multiple days in a row.
"They just want me to be consistent," Feliciano said. "On back-to-back-to-back days, how am I going to react?"
Due to that uncertainty, the Mets told Feliciano earlier this week that they will not carry him on the Opening Day roster -- a move that cost the left-hander a guaranteed $1 million plus incentives. He will instead open the season pitching for Class A St. Lucie of the Florida State League, until he proves consistent enough for the Mets to add him to their Major League bullpen.
"If it's going to be two weeks, three weeks, a month, who knows?" Feliciano said. "I'm just going to do my job and get strong."
Anthony DiComo is a reporter for MLB.com. Follow him on Twitter @AnthonyDicomo. This story was not subject to the approval of Major League Baseball or its clubs.