Turner exits game with strained left calf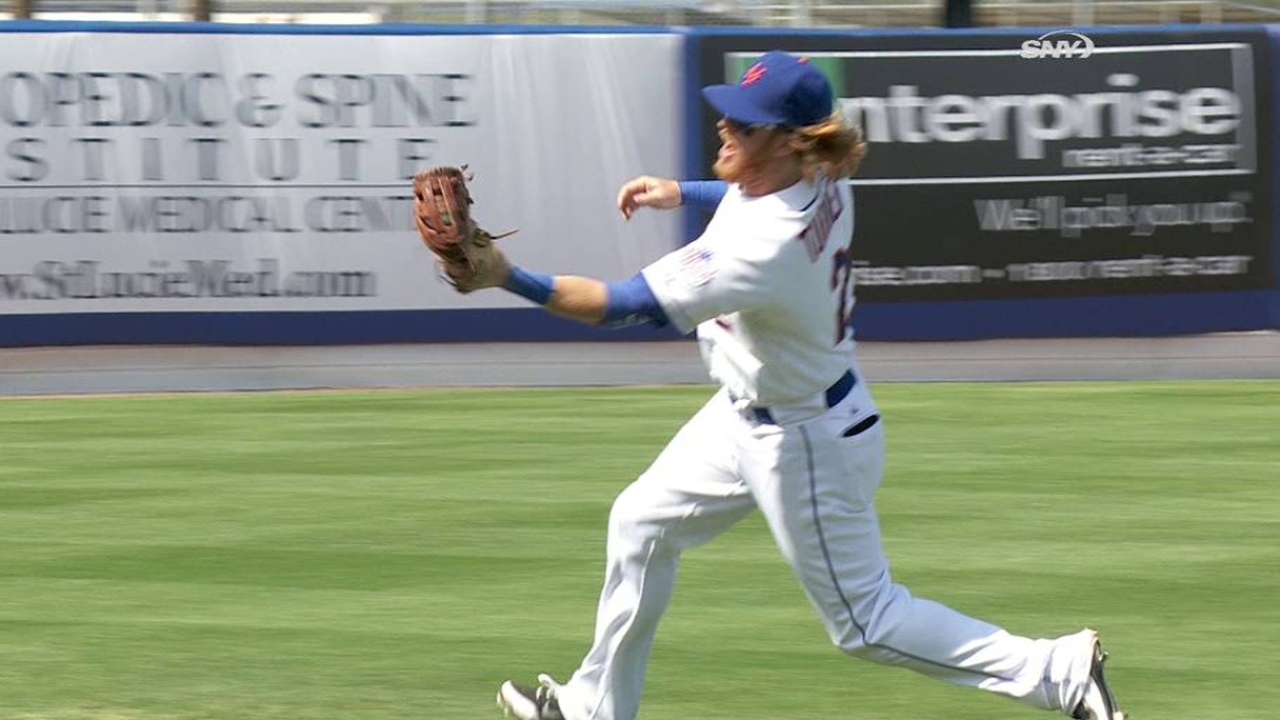 PORT ST. LUCIE, Fla. -- Yet another injury struck the Mets on Wednesday, when Justin Turner left in the fourth inning of a game against the Astros with a strained left calf.
Turner said his leg "just cramped up" in the top of the second inning, when he pushed off it in pursuit of a foul ball. He felt another twinge in the bottom of the inning, running to first on a routine grounder, but played one more inning before alerting trainers of the pain.
"It's not really sore to walk around or stretch or anything," Turner said. "It's more sore to touch. Hopefully I'll just get in and get all the treatment I need, take whatever pills they have for me, and get this thing calmed down in a day or two."
Turner missed time earlier this spring with a sprained right ankle, and said he may have caused this latest injury by overcompensating.
"I don't know 100 percent," Turner said, "but I would bet that that has a little bit to do with it."
Asked his concern level regarding Turner's status, manager Terry Collins replied: "none."
Should Turner not be ready for some reason, the Mets would almost certainly carry infielder Omar Quintanilla on the roster to replace him. The team currently appears to be deciding between Quintanilla, an extra infielder, and Kirk Nieuwenhuis, an extra outfielder; Turner's injury could take that decision out of their hands.
Anthony DiComo is a reporter for MLB.com. Follow him on Twitter @AnthonyDicomo. This story was not subject to the approval of Major League Baseball or its clubs.