Collins not fretting over Tejada's lackluster spring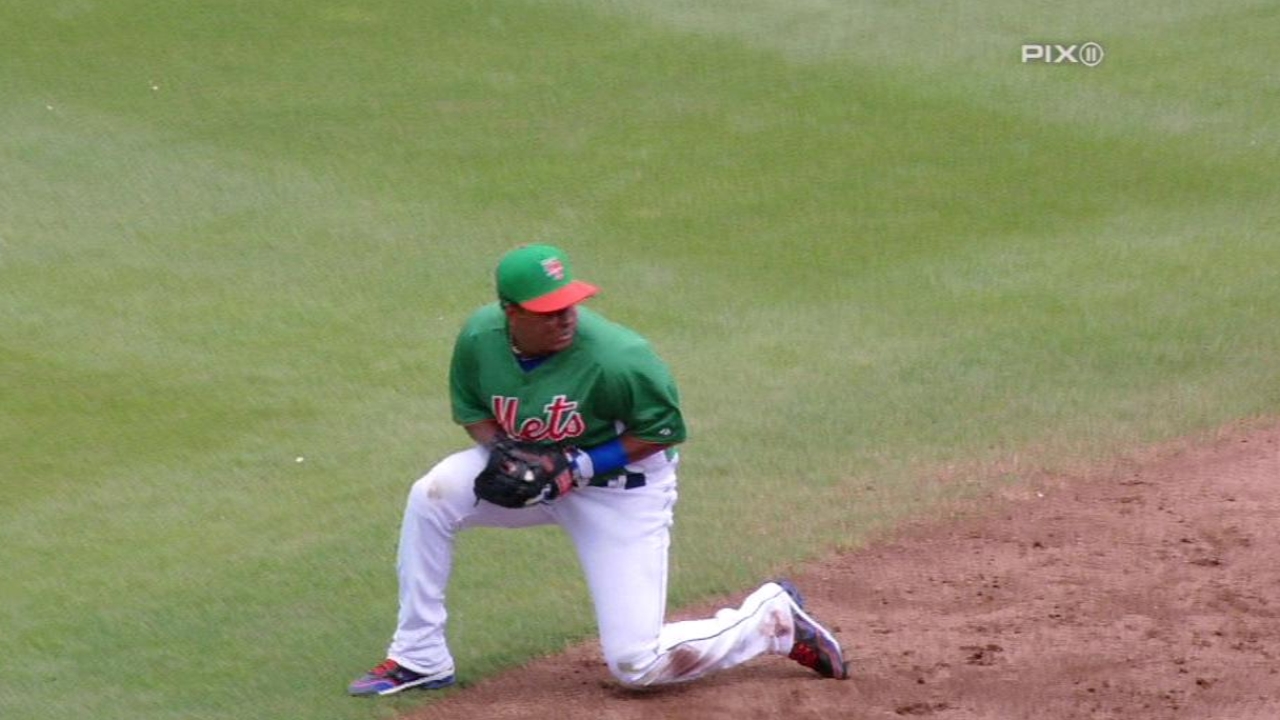 VIERA, Fla. -- Well aware of shortstop Ruben Tejada's big league track record and future potential, manager Terry Collins refuses to fret over the 23-year-old's unproductive spring.
"When the bright lights are on," Collins said, "when there's people sitting in the second deck, what they do in those circumstances is what I look at."
What Tejada has done is hit .287 over the past two seasons, reaching base often enough for the front office to avoid searching for an offseason upgrade. Defensive metrics reveal that Tejada has been a tick above average with the glove over that span, giving Collins all the more reason to commit to him.
But Tejada is batting only .080 in his second spring as a full-time starter, totaling four hits in 58 plate appearances. Since homering off Stephen Strasburg in his first Grapefruit League at-bat on Feb. 23, Tejada has gone 3-for-49 with one extra-base hit.
Tejada has worked recently on his contact hitting, trying to spray pitches to right and center field while avoiding fly balls. Tejada also claims he is comfortable at the plate, even if the results have yet to appear.
"I feel good," Tejada said. "I've felt good the last two weeks. I've just got to keep going the same way, try to make good contact so I'm ready for next week."
Anthony DiComo is a reporter for MLB.com. Follow him on Twitter @AnthonyDicomo. This story was not subject to the approval of Major League Baseball or its clubs.