Mets put up good pitching numbers this spring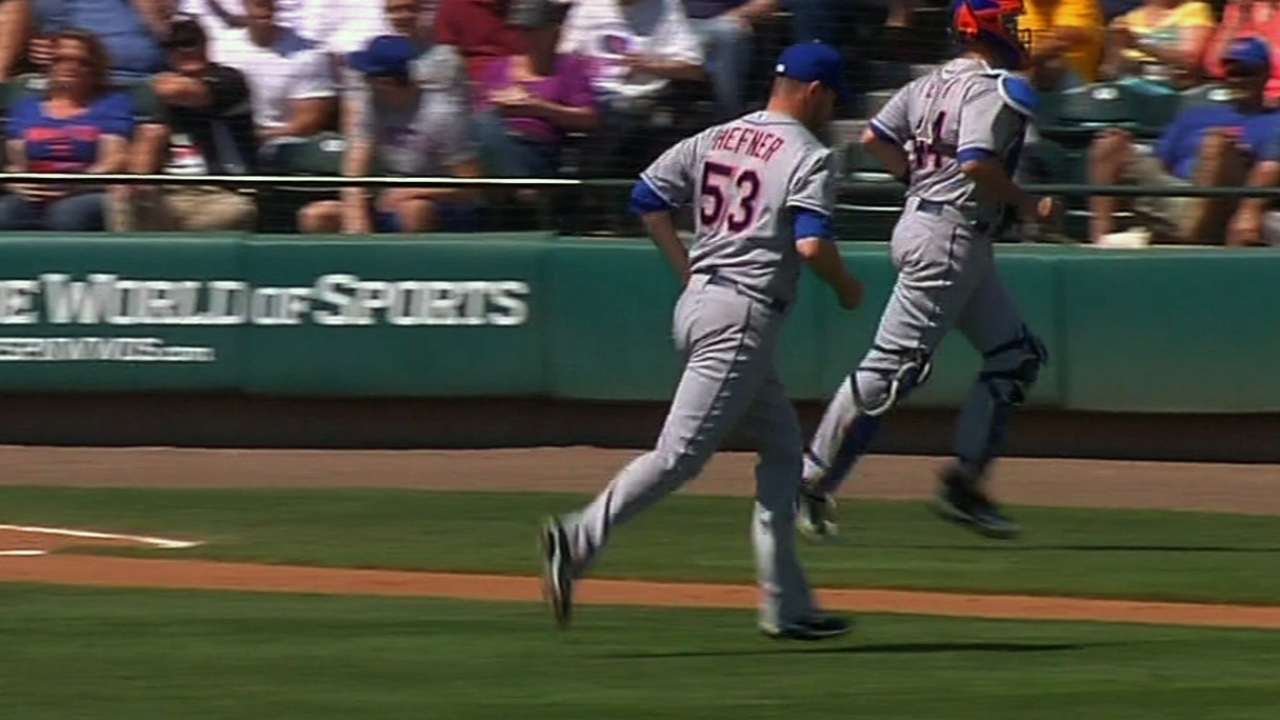 SARASOTA, Fla. -- The Mets' pitching has been solid this spring, as evidenced by the 4.35 ERA the staff posted, which was in the top five among National League clubs.
"Really?" said lefty reliever Josh Edgin. "I mean, I personally feel good. I'm where I want to be going into the season."
Edgin pitched a scoreless inning Saturday and allowed just one hit.
"I wasn't rushing, and I was locating my fastball," he said.
Jeremy Hefner also got some work in after leaving a game earlier in the week with an elbow contusion. He had a rough day back, giving up three home runs in two innings.
"I feel fine. It's just a matter of getting back out there," Hefner said. "There was no discomfort. I just need to clean up the mechanics, which was the problem. There's no swelling."
Hefner sees a pitching staff that has key ingredients to give the Mets a good shot at competing.
"Last year, we had a lot of young guys," Hefner said. "This time we have a mix of youth and experience. We have a great group of guys"
Jessica Quiroli is a contributor to MLB.com. Andrew Simon is a contributor to MLB.com. This story was not subject to the approval of Major League Baseball or its clubs.