Wright will have to knock rust off on the fly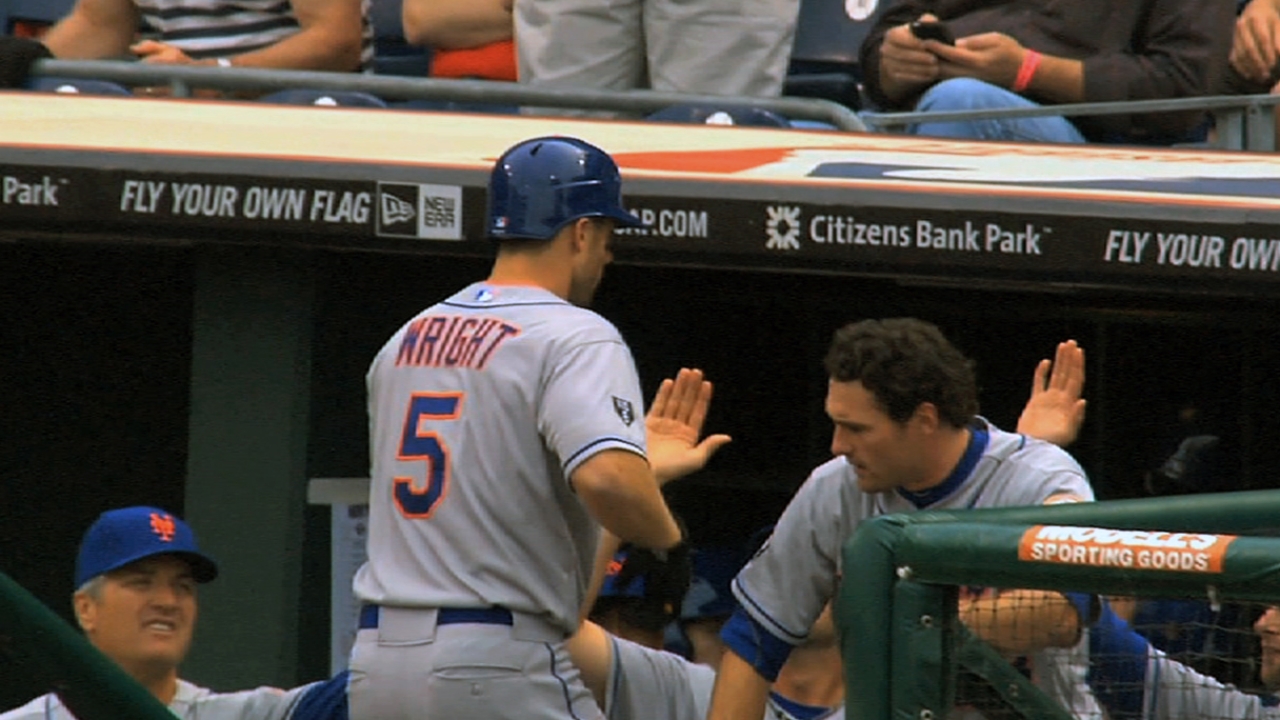 NEW YORK -- David Wright, who missed two weeks with a strained left intercostal muscle suffered during the World Baseball Classic, got in three at-bats in the Mets' exhibition finale on Saturday, which will just have to be good enough since Opening Day has arrived.
"It would have been nice to have had a few more at-bats toward the end, but I didn't have that luxury," Wright said. "I thought the extra day or two [of rest] was more important than the extra at-bats. I feel good physically."
Perhaps the adrenalin of his first game as captain of the Mets can overcome some of his rust.
"It's not something I started to think about until a few days ago, when someone asked," Wright said. "But to be introduced as captain is going to be pretty special."
Special would not describe this Mets roster, so extraordinary must depict its attitude. The club can't ask rookies to forgo their first Major League meal money. But in mindset, at least, Wright says the Mets will be toting lunch pails.
"Scrappy comes to mind," Wright said, when asked to describe the personality of his team. "I said it all Spring Training: You are not going to see a lot of household names, not going to see a lot of flash or sexiness, per se. But I think you have a roomful of guys who don't have those egos, that know how to play team baseball.
"The teams that do well buy into that team concept. Who cares who gets the big hit? The bottom line is wins. That's our personality -- gritty, scrappy, will do the small things that it takes to win games."
Jay Greenberg is a contributor to MLB.com. This story was not subject to the approval of Major League Baseball or its clubs.