Young arms key to Mets' quest for '13 success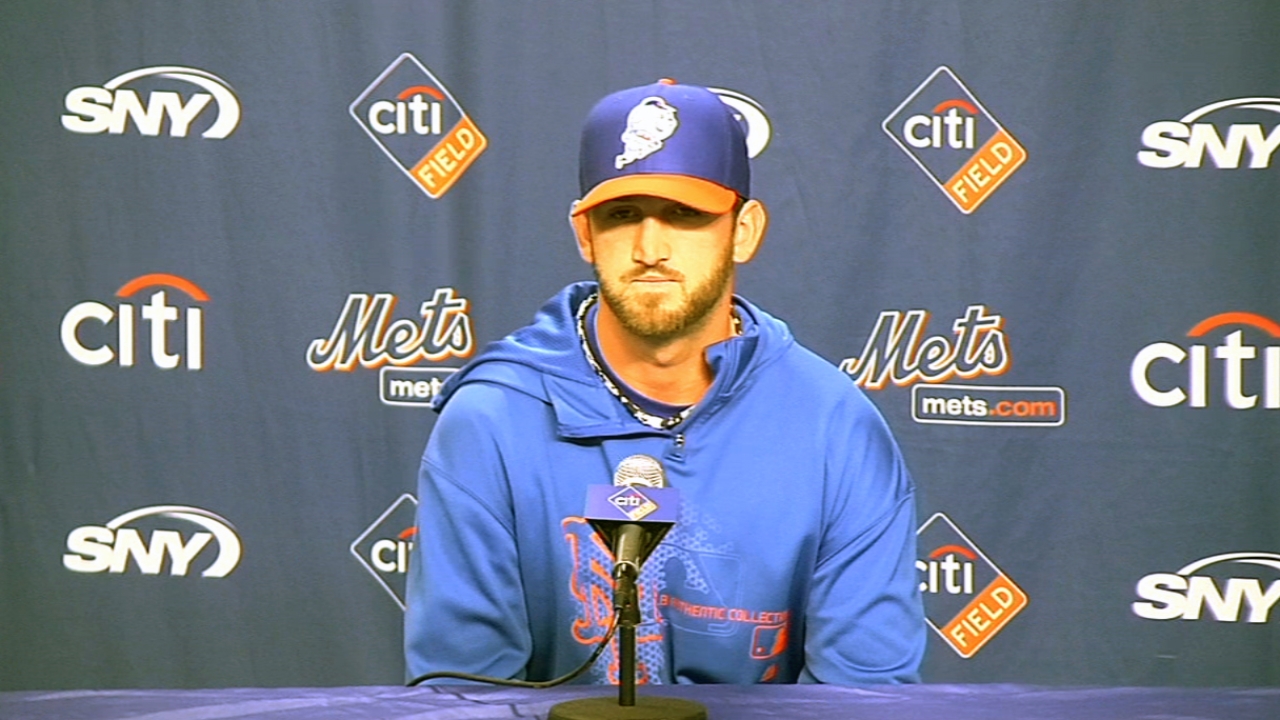 NEW YORK -- No Johan Santana. No R.A. Dickey. No way that Jon Niese will make his first Opening Day start on Monday by putting pressure on himself to be either.
"I'm not going to treat it as an Opening Day [start], [I] will treat it like a midseason start," said Niese at Citi Field on Sunday, as the Mets -- all but Jordany Valdespin working out voluntarily -- volunteered themselves as a blue-collar bunch with high expectations. "I'm just another pitcher.
"I don't think we have an ace on this staff. Everybody contributes equally, that's all we're really counting on, really. Quality innings, keep the team in the game."
With runs expected to be hard to come by, the Mets' chances for respectability in 2013 will hinge on a young starting pitching staff exceeding the level of its fame. Pitching in New York, these guys will get noticed soon enough. But the top two guys in the rotation are already on David Wright's radar.
"It's important these guys take the mindset of being No. 1 or No 2," said new Mets captain David Wright. "Jon Niese [and] Matt Harvey have that confidence and the stuff to be top-of-the-rotation type guys.
"They want to be that Johan Santana or R.A. Dickey -- the type who not only eats innings but are stoppers. I believe they are those types."
They will have to be, says Terry Collins, the suddenly ace-less Mets manager.
"You look for a guy who, every fifth day, you know what he's going to do," conceded Collins. "And you know what? It's Jon Niese's turn. Matt Harvey, Dillon Gee, Jeremy Hefner -- it's their turn to be the mainstays here."
Jay Greenberg is a contributor to MLB.com. This story was not subject to the approval of Major League Baseball or its clubs.