Davis proactive in working his way out of slump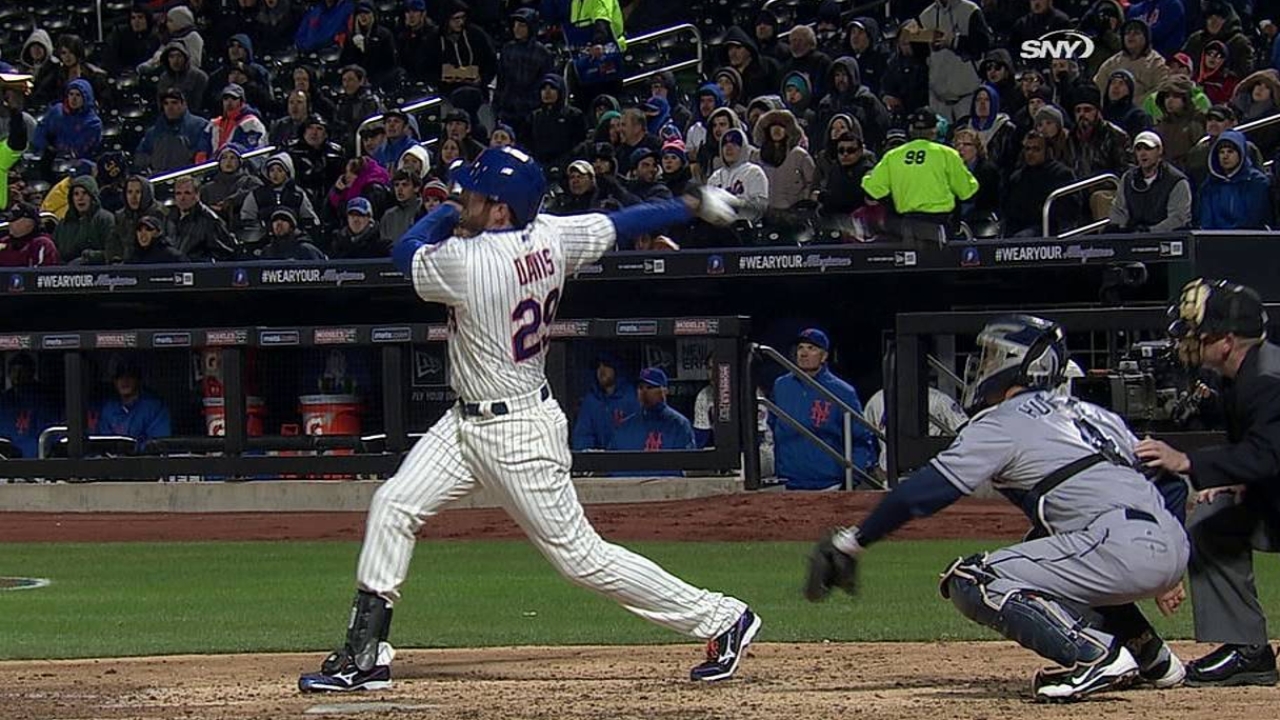 NEW YORK -- This time, the Mets are being a bit more proactive with Ike Davis' struggles at the plate.
Manager Terry Collins addressed the first baseman's early-season woes after Thursday's game, talking to the slugger about his 1-for-12 start. A day later, Davis was the first player to report to an extra batting practice session at Citi Field.
"One thing about him," Collins said, "he's not satisfied with the way he's starting, and he's trying to do something about it."
With most players, a 1-for-12 start would prompt little concern. But Davis knows how quickly slumps can accelerate, after his 0-for-18 to start last season morphed into a .158 average and .507 OPS by mid-June. The last thing Davis wants to do is descend into a similar funk in 2013, now that he is fully healthy for the first time in nearly two years.
"I felt good all spring," Davis said. "I'll be fine."
Anthony DiComo is a reporter for MLB.com. Follow him on Twitter @AnthonyDicomo. This story was not subject to the approval of Major League Baseball or its clubs.