Collins unconcerned with Tejada's shaky defense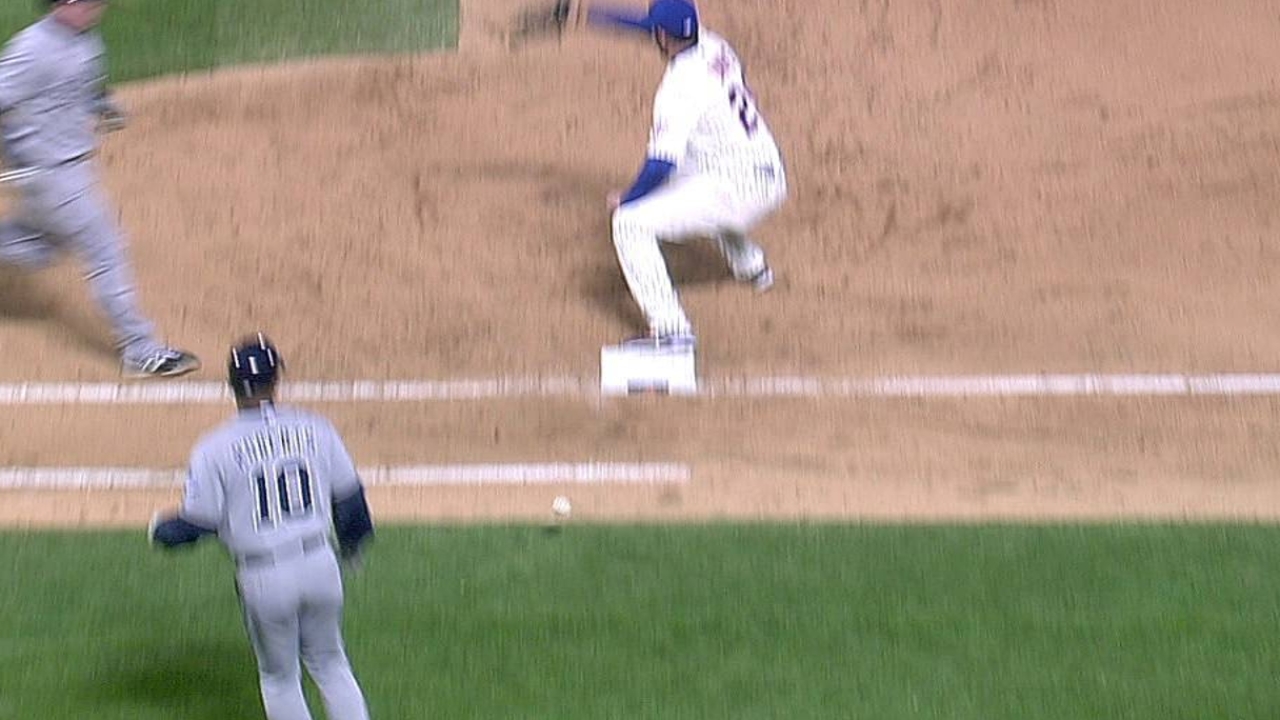 NEW YORK -- The most puzzling aspect of shortstop Ruben Tejada's defensive struggles this season, manager Terry Collins said, is that nothing in Tejada's history suggested this might happen. Tejada committed just 12 errors in 112 games last season, averaging one miscue every nine games for his career. While he may not boast the range of an elite defensive shortstop, most advanced metrics peg him as at least above-average.
Yet Tejada committed four errors in his first five games this season, botching plays that would not normally trouble him.
"I'm not concerned about his focus," Collins said before Tejada committed his fourth error in Saturday's victory. "We know he's a better player than what's going on defensively right now. If there's one guy on the field who you want the ball hit at, it's usually him."
Tejada did leave the worst of his offensive struggles in Spring Training, ripping two doubles and drawing three walks over his first four games. But his defense has become an issue for the Mets, contributing heavily to Miami's game-winning rally in the seventh inning Friday, and to another run that put the Mets temporarily behind Saturday.
"Everybody goes through it," third baseman David Wright said. "It's tough to go through it the first homestand, but I think -- and I still continue to think -- he's a Gold Glove-caliber shortstop."
His manager also does not expect this trend to last.
"I've seen what everybody else has," Collins said. "He's made some very, very good plays, but he's let a couple plays get away. We're so accustomed to him making every play that it's shocking when he doesn't."
Anthony DiComo is a reporter for MLB.com. Follow him on Twitter @AnthonyDicomo. This story was not subject to the approval of Major League Baseball or its clubs.