Davis hoping slump will disappear with beard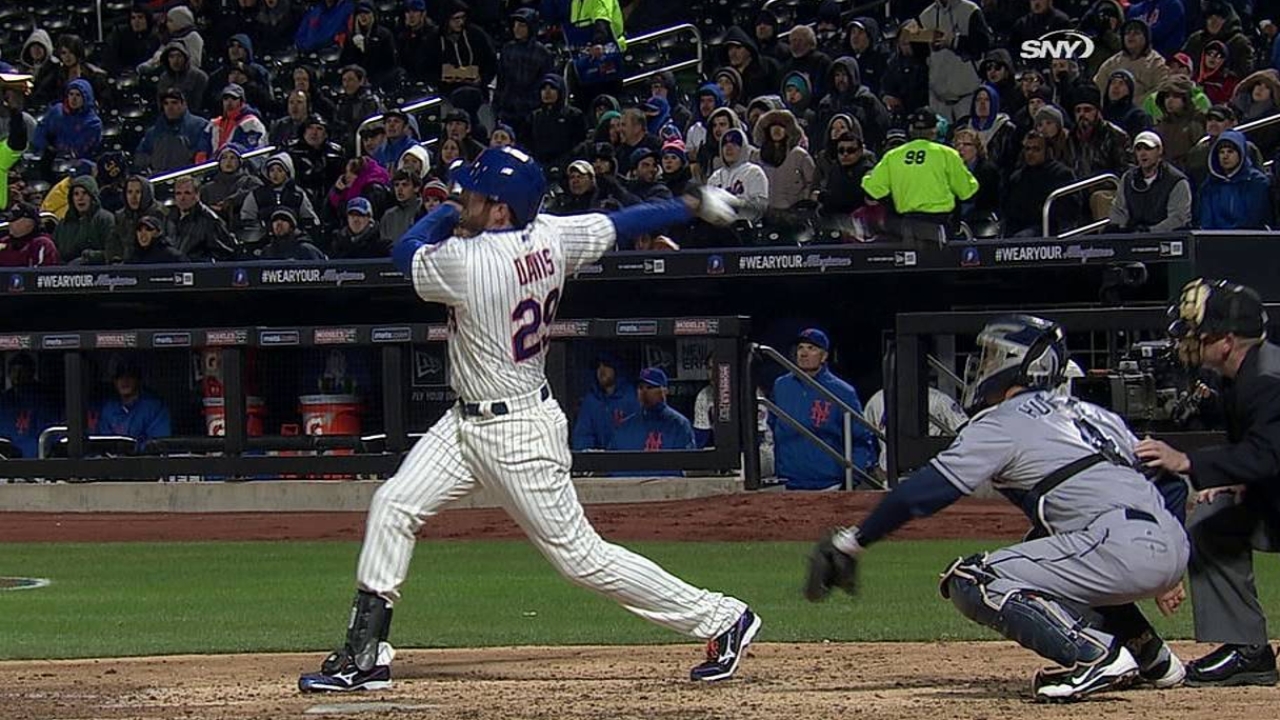 NEW YORK -- With his season-opening 1-for-16 slump perhaps weighing on him a bit, first baseman Ike Davis stalked to the clubhouse bathroom Saturday morning with a razor in hand, prepared once again to shave his trademark beard.
Davis trimmed his facial hair midway through Spring Training and enjoyed a strong Grapefruit League season, so perhaps there is a method to his superstition. The first baseman is willing to try almost anything to avoid the type of slump he endured in 2012, lasting from Opening Day into mid-June.
"This time of year, one of the only ways to get out of it is to get him in there," manager Terry Collins said, justifying Davis' continued presence in the lineup. "If he's searching for his stroke, he's not going to find it in the batting cage. He's going to find it in game situations, as we saw last year."
Collins indicated that Davis would not receive his first off day until Tuesday, when the Mets face Phillies left-hander Cliff Lee.
Anthony DiComo is a reporter for MLB.com. Follow him on Twitter @AnthonyDicomo. This story was not subject to the approval of Major League Baseball or its clubs.