Mets to stick with Laffey in Marcum's absence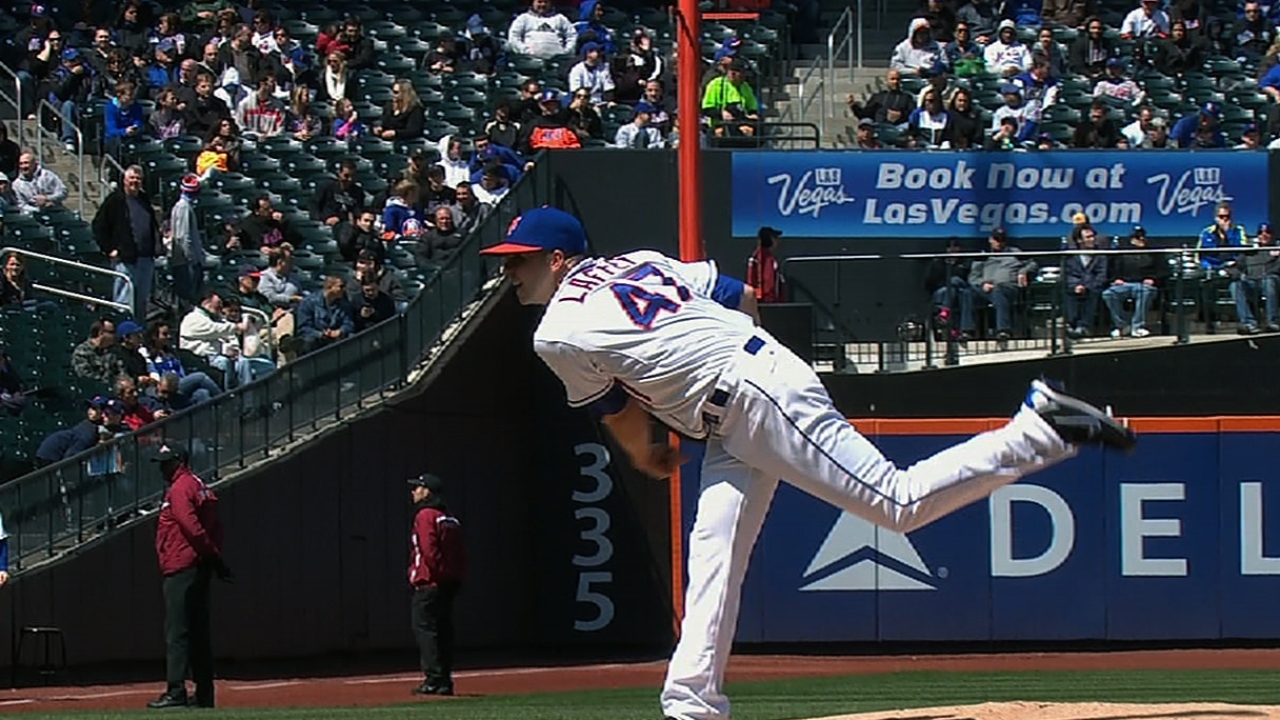 NEW YORK -- Right-hander Shaun Marcum has resumed his throwing program in Port St. Lucie, Fla., according to Mets manager Terry Collins, but "he's not anywhere close to getting in a game."
Until Marcum does, left-hander Aaron Laffey will continue making rotation turns for the Mets. Laffey gave up 10 hits over 4 1/3 innings against the Marlins on Sunday, many of them on hard-hit balls. But Collins chalked that up mostly to the fact that Laffey had not pitched in nearly two weeks.
Lacking other options, the Mets plan to stick with Laffey for the foreseeable future.
"That's tough to answer," Collins said when asked how much rope Laffey would receive in the rotation. "He's going to be the guy until we figure out when Shaun's going to be back -- or if he's going to be back -- or where we stand. There's no number in mind of how many starts. It could be three, it could be seven. I don't know."
Laffey logged most of his big league innings last season as a starter with the Blue Jays, posting a 4.81 ERA in 16 opportunities (vs. a 3.07 mark in six appearances as a reliever). Among pitchers with at least 100 innings, his strikeout rate was fourth lowest in baseball.
One obvious alternative would be right-hander Collin McHugh, who struck out seven over 5 1/3 innings of one-hit ball last week in his Triple-A Las Vegas debut. But unless Laffey proves clearly unworthy of a rotation spot, the lefty will continue pitching out of the No. 5 spot.
Anthony DiComo is a reporter for MLB.com. Follow him on Twitter @AnthonyDicomo. This story was not subject to the approval of Major League Baseball or its clubs.