Davis gets breather, reflects on season's first week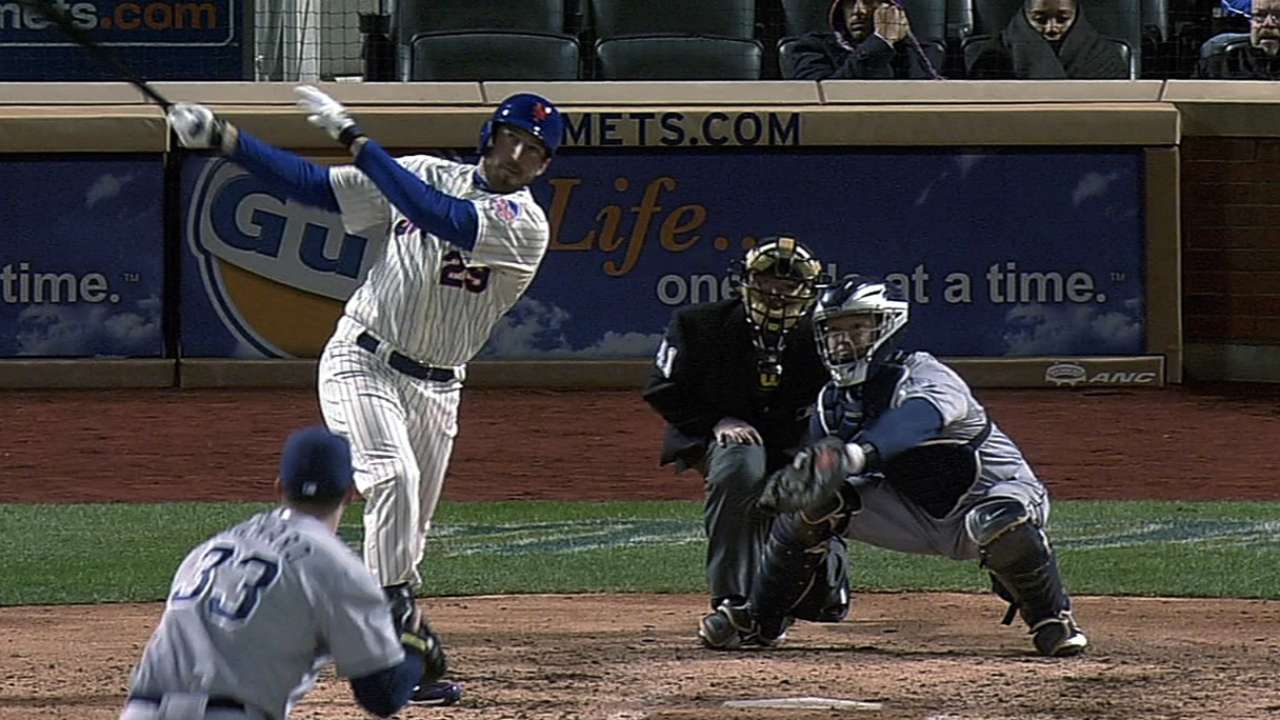 PHILADELPHIA -- Ike Davis was out of the lineup Tuesday for a routine rest against Phillies left-hander Cliff Lee, giving way to backup first baseman Justin Turner. The respite left Davis with plenty of time to reflect on his first seven games of the season, which have been better than last year -- though not by much.
Davis entered Tuesday's play batting .148 with one home run and a .517 OPS, versus an .043 average with no home runs and a .197 OPS through seven games last year.
Still, Davis insists he feels far superior than he did last April. The problem, he says, is that opposing pitchers have been painting the outside edge of the strike zone with regularity.
"They're not going over the heart of the plate," Davis said of the pitches he has seen. "If you look at the video, they're hitting corners pretty well right now."
That much, Davis said, will even out over the course of the season. But he also admitted he must do a better job of fouling off pitches on the outside edge, rather than letting them fly by for strikes. By spoiling a backdoor breaking ball, for example, Davis may force pitchers to make mistakes on subsequent offerings.
"That's one of the keys to hitting is to learn how to foul off those tough pitches and continue to battle through the at-bat," manager Terry Collins said. "Eventually [you] hope the pitcher makes a mistake and gets you a ball that you can hit, that you can hit hard."
In Collins' estimation, Davis' main problem is that he is no longer driving balls to the opposite field, as he did with great success throughout Spring Training.
"Home run hitters, when they get into slumps they just want to hit homers," Collins said. "That's the first thing they think of ... because that's their mindset. [They say,] 'I'm here to hit homers.' We've got to get Ike to be the Ike that we saw two years ago in the first half, where the more contact you made, the more dangerous you became."
Anthony DiComo is a reporter for MLB.com. Follow him on Twitter @AnthonyDicomo. This story was not subject to the approval of Major League Baseball or its clubs.