Harvey maintains elite status for young pitchers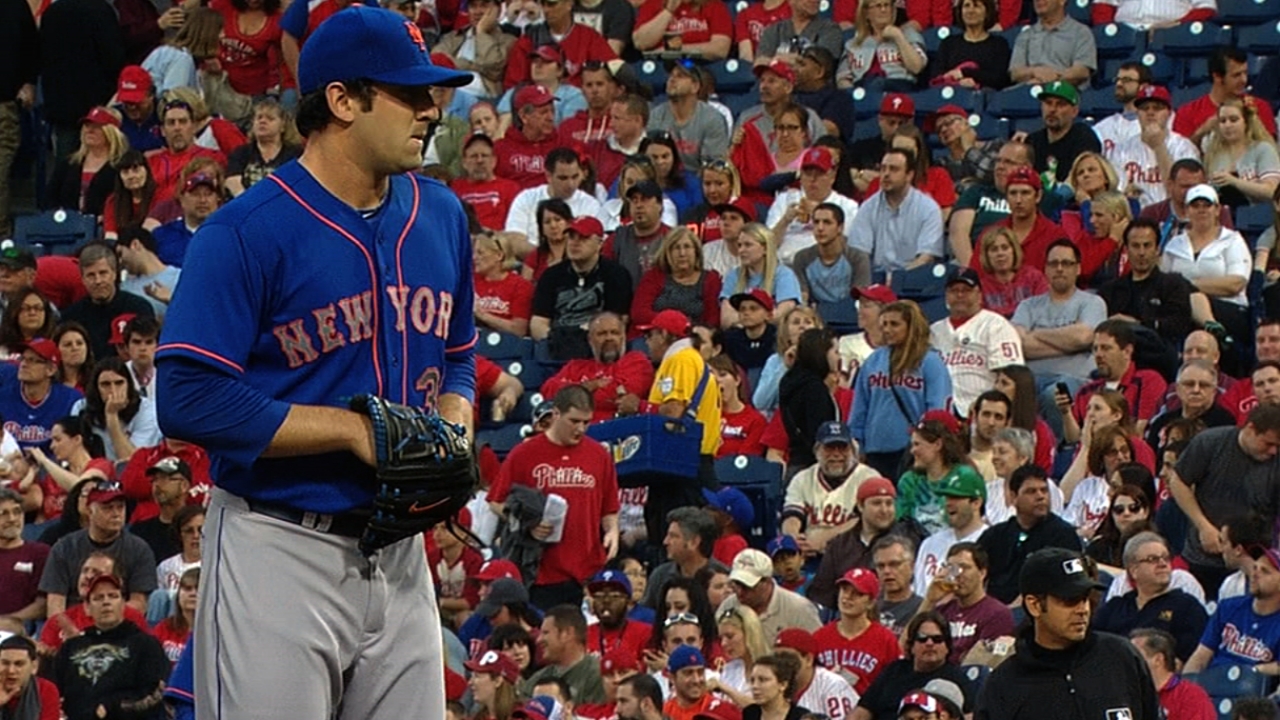 PHILADELPHIA -- The superlatives continue to pile up for second-year starter Matt Harvey, who is entering rarer and rarer company.
With another standout start Monday, Harvey joined Nolan Ryan as the only Mets pitchers to open a season by allowing three or fewer hits in consecutive starts of seven or more innings, according to the Elias Sports Bureau. Harvey also joined David Cone and Pedro Martinez as the only Mets pitchers to begin a season with nine or more strikeouts in two straight starts.
Since he made his big league debut last July 26, Harvey has struck out 10.92 batters per nine innings, which tops the National League. His strikeout rate over that period trails only that of Detroit's Max Scherzer (11.32) and Texas' Yu Darvish (11.02).
"He has that ability, when he misses out over the plate, to get good hitters to miss," catcher John Buck said. "It just has that extra oomph."
Perhaps most impressive is that Harvey managed to add to his early success Monday night in Philadelphia, despite a relative lack of fastball command.
"There was definitely a difference between the first start and this one," Harvey said. "I could tell in the bullpen that I was going to have to battle a little harder than I did the first time."
Anthony DiComo is a reporter for MLB.com. Follow him on Twitter @AnthonyDicomo. This story was not subject to the approval of Major League Baseball or its clubs.