Certain showmanship has Collins looking away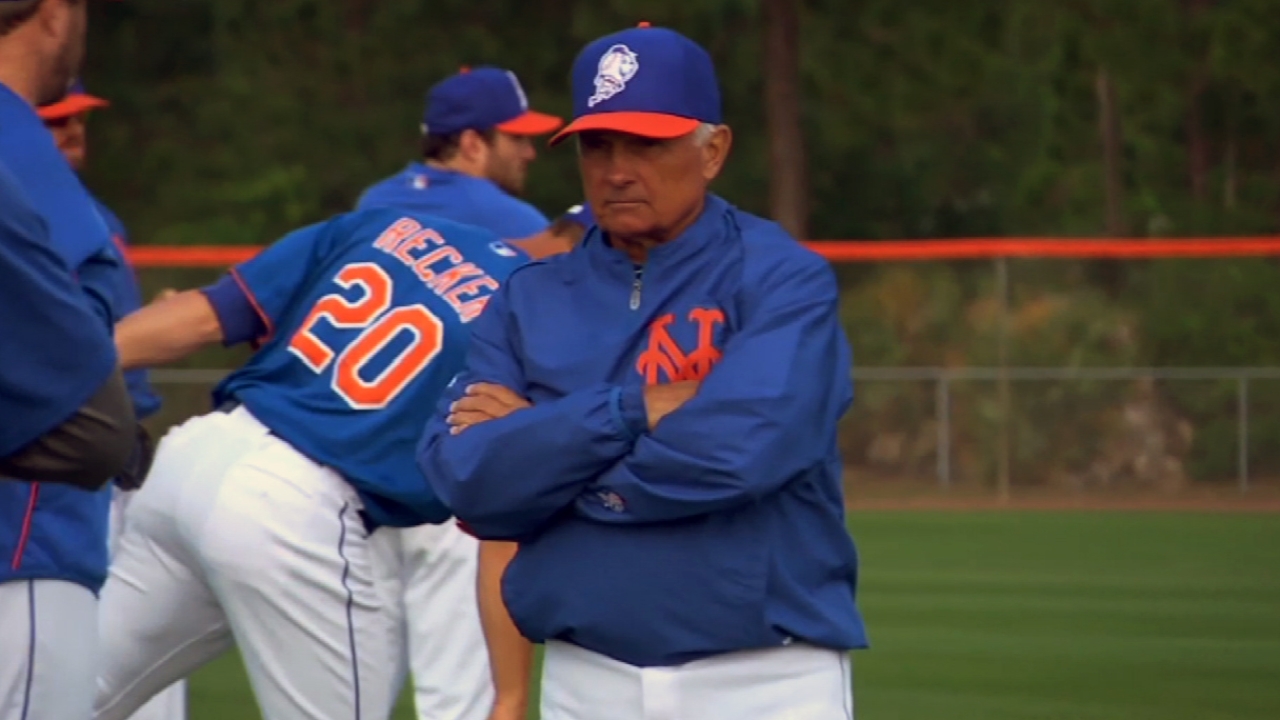 PHILADELPHIA -- At some point, old-school Terry Collins simply gave up. Collins has never appreciated players staring at home runs or beating their chests after big hits, but he understands that such showmanship is unavoidable these days.
So when Jordany Valdespin clapped his hands and yelled animatedly after tripling with the Mets down six runs Tuesday evening, Collins simply turned the other way. Literally.
"Guys are doing all sorts of things today that years ago people didn't like, and today it's just part of the game," Collins said. "I tell our guys, 'If you don't like it, look away.'"
Chest-thumping is nothing new for the Mets, who learned to embrace former shortstop Jose Reyes' theatrics on the basepaths. Collins' only fear is that such antics often draw the ire of opposing players, eventually bringing retribution in the form of hit batsmen.
"Some guys get hit by doing it," Collins said. "Hopefully that doesn't happen much because you don't want any injuries caused, but that's been happening for a lot longer than I've been in the game."
Anthony DiComo is a reporter for MLB.com. Follow him on Twitter @AnthonyDicomo. This story was not subject to the approval of Major League Baseball or its clubs.