Pelfrey happy to reunite with his former teammates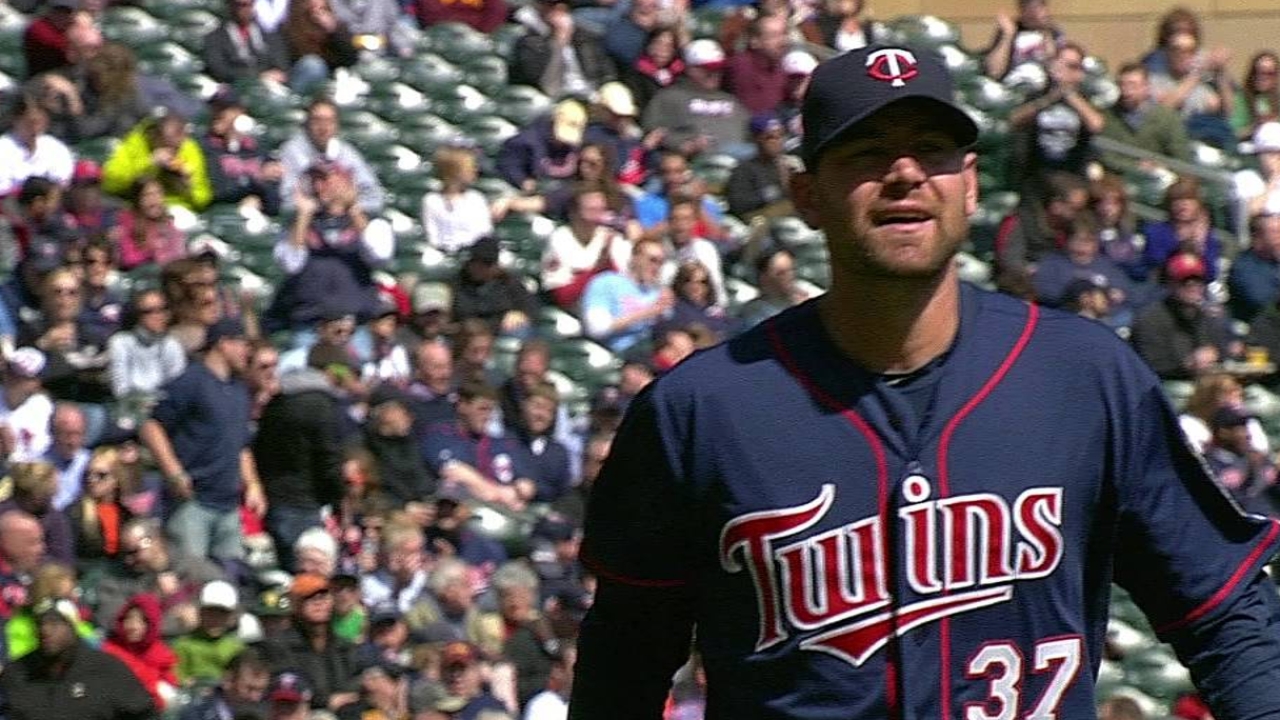 MINNEAPOLIS -- The Mets' first meeting with the Twins in three years has served as a reunion of sorts for new Minnesota Twins starting pitcher Mike Pelfrey.
Selected by New York in the first round of the 2005 MLB First-Year Players Draft, Pelfrey spent the better part of the last seven years with the Mets before he signed with the Twins in the offseason as a free agent.
The humble 29-year-old right-hander had an up-and-down stay with the Mets, posting a 4.36 ERA in 149 starts. Season-ending Tommy John surgery early last year spoiled what ended up being Pelfrey's final season with the Mets.
While he credits New York with showing him how to deal with the realities of life in the Major Leagues, the move to Minnesota has given Pelfrey a fresh perspective.
"This is just different," Pelfrey said. "New York is all I've ever known. This is completely different over here. I think it's a good different in the sense that's it's more low-key and you don't have to talk to 30 media guys a day."
Despite the change in allegiances, Pelfrey has remained close with many of his former teammates. Since the Mets arrived in Minnesota on Thursday, he went to lunch with third baseman David Wright and spent time playing cards with Friday's starting pitcher Jon Niese and several others.
Pelfrey won't get the chance to face the Mets as his spot in the Twins' rotation won't come up until Monday, but he is hoping by the end of the weekend to have a reason for some lighthearted gloating with his friends in the opposite dugout.
"It would have been cool [to start], but there is not any hate on my end," Pelfrey said. "It's not like I want to get back and get revenge on those guys. I'm a fan of the Mets. I want them to do well. I hope we kick their butt for the next three days, but for the other 159 games I hope they win."
Nate Sandell is a contributor to MLB.com. This story was not subject to the approval of Major League Baseball or its clubs.