At Target Field, Mets look to heat fingers before bats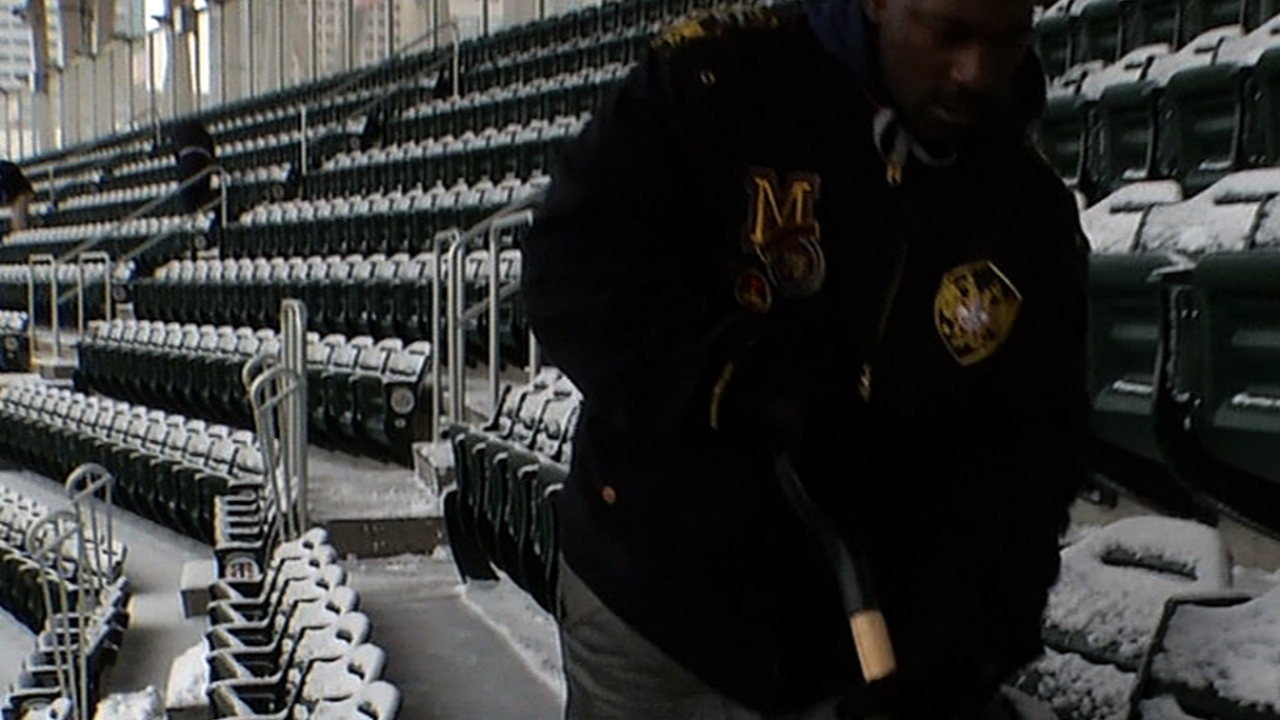 MINNEAPOLIS -- A handful of Mets players lingered in the clubhouse three hours before the start of Saturday's game against the Twins at Target Field. The 1994 movie "Little Big League" was airing on MLB Network, and one could excuse any of those players for gazing longingly at the Hollywood version of the Twins' game playing on the big-screen TV.
From 1982-2009, the Twins played in the Metrodome, where the temperature was comfortable and (save for the occasional catastrophic roof collapse) it never snowed. That was not exactly the case Friday night, when the game-time temperature was 34 and snowflakes filled the air as the Mets drubbed the Twins 16-5.
After nearly three decades under the Metrodome's Teflon roof, Minnesotans have mostly embraced the idea of outdoor baseball. Of course, it is easier to appreciate fresh air and real grass when you can feel your toes. Mets third-base coach Tim Teufel, who played for the Twins in the mid-'80s, said Saturday that given the tradeoff, he preferred playing in the Metrodome.
"I'll take the Teflon roof," Teufel said. "I always liked coming to the park knowing it was going to be 70 degrees, so having the dome was nice. But it's a give-and-take. The first month and the last month you kind of get what you can get, and in the middle months you're going to get great weather and a great atmosphere."
Outfielder Collin Cowgill -- one of the Mets taking in "Little Big League" -- said playing at the Metrodome looked nice compared with the conditions they faced Friday. But the 26-year-old did his best to give it a positive spin.
"We actually came out and swung the bats well, and that's tough to do when it's cold; your hands are cold, your body's cold," Cowgill said of Friday's game. "But you have to try as hard as you can to stay warm. I just keep looking forward to when it gets warmer. Hopefully we've got some warmer games ahead of us."
Given the forecast for Denver -- site of the Mets' four-game series starting Monday with the Rockies -- Cowgill's optimism might have to be placed temporarily on hold.
Patrick Donnelly is a contributor for MLB.com. This story was not subject to the approval of Major League Baseball or its clubs.