Collins honored to wear Robinson's No. 42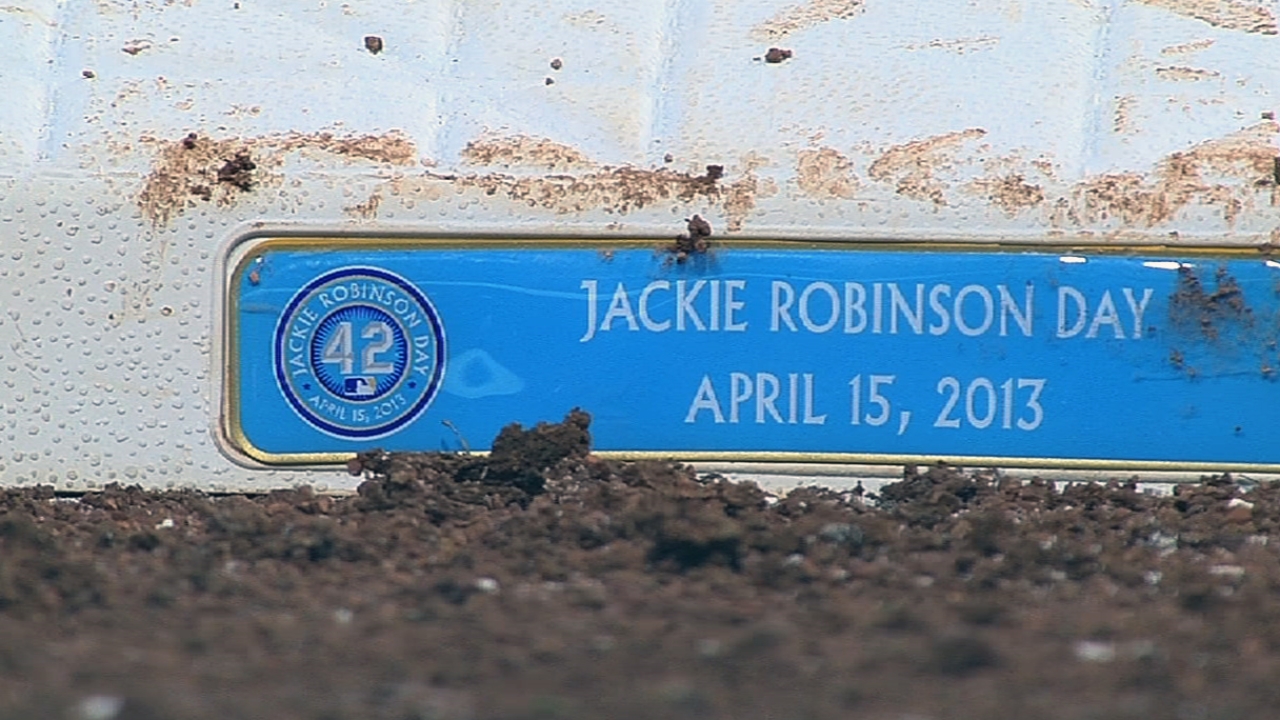 DENVER -- Like many teams, the Mets attended a private screening of the movie "42" in March, watching the Hollywood portrayal of a story they had heard so many times before.
Manager Terry Collins, who spent years as an instructor in the Dodgers organization, said even that dramatic retelling could not quite depict the horrors of everyday life for Jackie Robinson.
"I knew a lot of guys over there who played with Jackie, who knew Jackie," Collins said. "I saw the movie -- it doesn't do it justice to what he really had to go through."
Knowing that, Collins called wearing a No. 42 Mets jersey on Tuesday "an honor." Because their snow postponement prevented the Mets from participating in Jackie Robinson Day with the rest of the league on Monday, they commemorated the occasion by wearing No. 42 jerseys for the first game of Tuesday's doubleheader.
In 1997, under the direction of Commissioner Bud Selig, Robinson's No. 42 was retired across all of Major League Baseball in an unprecedented tribute.
"I really believe what somebody said yesterday: it's one of the most important days in the history of baseball," Collins said. "I agree with that. And I think obviously every ethnic person that plays the game should respect what Jackie had to go through and what he meant. It's an honor to have the No. 42 on for one day."
Anthony DiComo is a reporter for MLB.com. Follow him on Twitter @AnthonyDicomo. This story was not subject to the approval of Major League Baseball or its clubs.