Duda exits with back tightness, says he's fine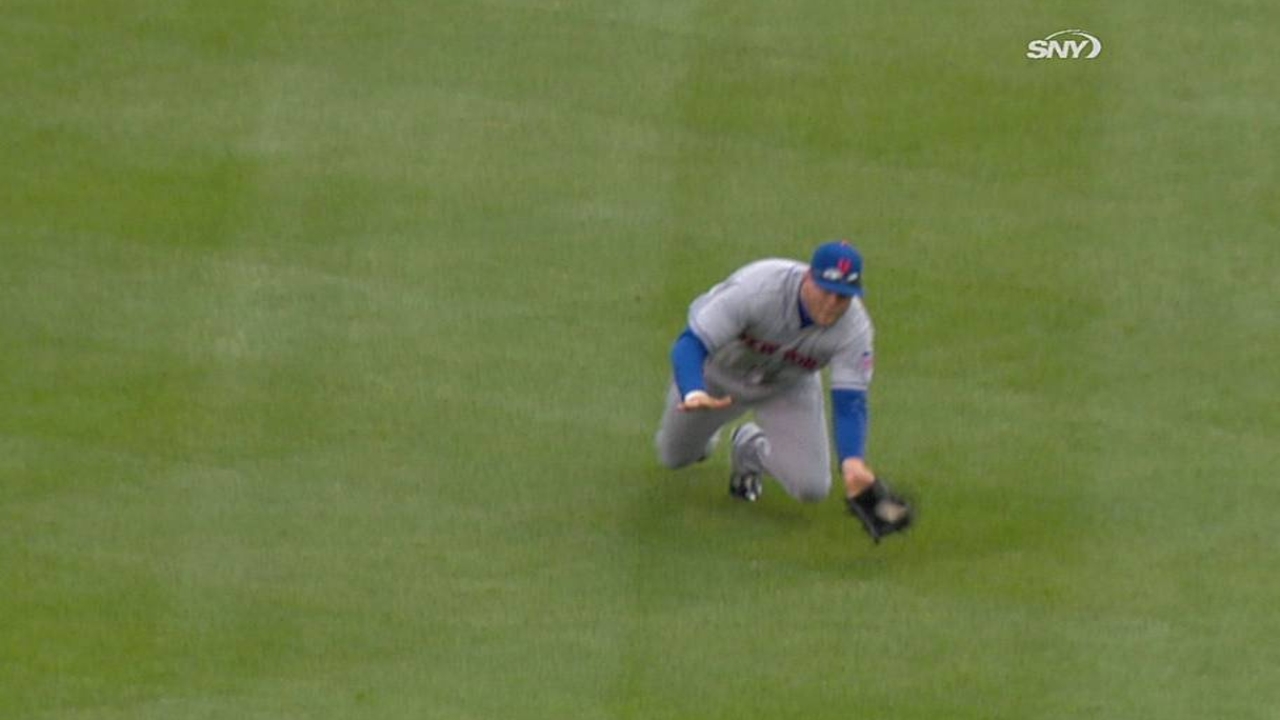 DENVER -- In nightcap of Tuesday's doubleheader, outfielder Lucas Duda left the Mets' 9-8 extra-innings loss in the fifth because of lower back tightness. Duda said he first felt the tightness three innings earlier and fully expects to play on Wednesday.
"It's not a big deal," Duda said. "I just kind of tightened up, and I should be in there tomorrow."
Duda legged out an infield hit in his first at-bat and said he felt the tightness at that time. He then flied out in the third inning and walked in the top of the fifth against the Rockies, moving to second base on Justin Turner's single and scoring from second on Ruben Tejada's base hit.
Mike Baxter replaced Duda in left field to begin the bottom of that inning.
Duda has appeared in all 13 of Mets games this season, batting .278 with three home runs and a 1.045 OPS.
Anthony DiComo is a reporter for MLB.com. Follow him on Twitter @AnthonyDicomo. This story was not subject to the approval of Major League Baseball or its clubs.