Mets call up reliever Familia, option Burke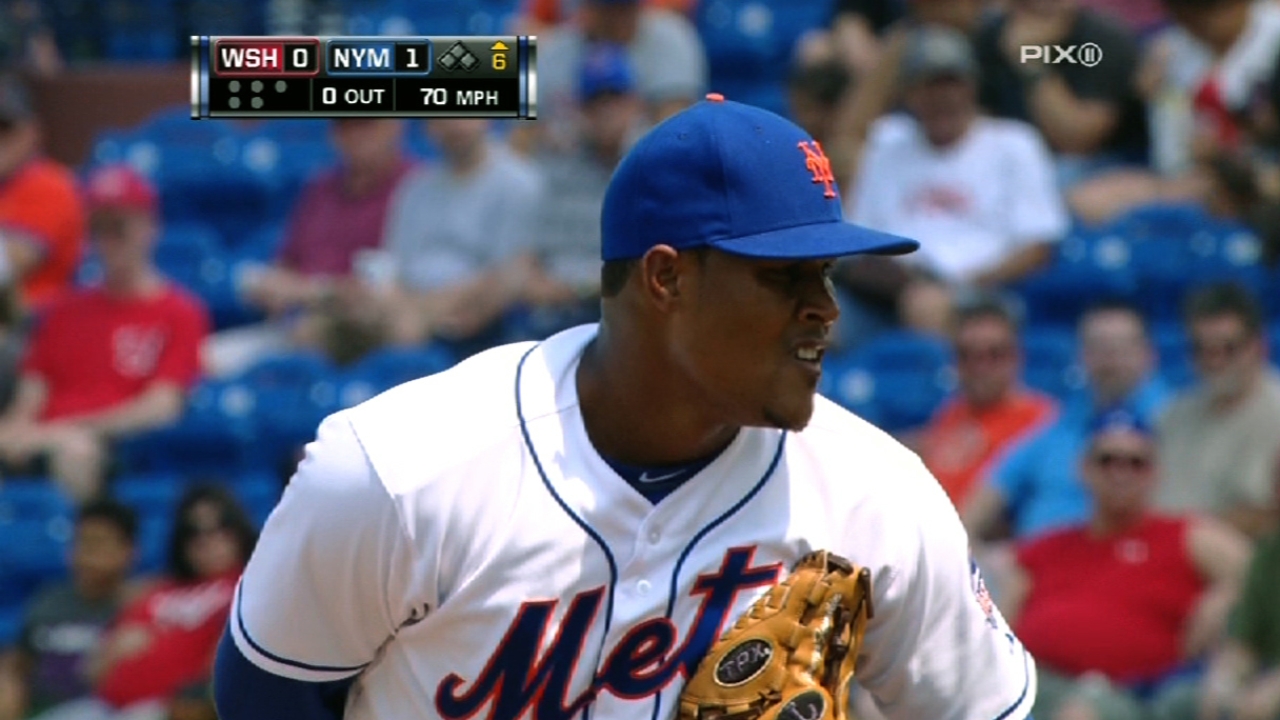 DENVER -- Leaning on their bullpen for 9 1/3 innings during Tuesday's doubleheader, the Mets made a move to import a fresh arm.
The team called up right-hander Jeurys Familia from Triple-A Las Vegas on Wednesday, optioning submariner Greg Burke to the Minors. Familia, who broke camp with the Mets in an eight-man Opening Day bullpen, has not allowed a run in five innings since his early-April demotion to Vegas.
"We felt we needed pitching," manager Terry Collins said. "He's throwing the ball very well, and he's basically one of those guys that can give us multiple innings if we need it."
Burke had served as a de facto long man for the Mets, facing more than three batters in six of his seven appearances. In the first month of his second full season as a submariner, Burke gave up six earned runs in 7 1/3 innings, striking out seven and walking three. His only clean inning of the year came Friday in Minneapolis.
The Mets feel that because he is still learning the ropes of his new delivery, Burke can benefit from a spell at Triple-A.
"I said, 'Go down there and continue to work at some things,'" Collins said. "We saw the other night in Minnesota how dominant he can be when the sinker's working and he's pounding the strike zone. Our conditions have been tough to get a consistent feel for the baseball. It's very, very difficult. I just said, 'Go down there, keep working on it and get back.'"
Anthony DiComo is a reporter for MLB.com. Follow him on Twitter @AnthonyDicomo. This story was not subject to the approval of Major League Baseball or its clubs.