Back in bigs, Familia eager to help Mets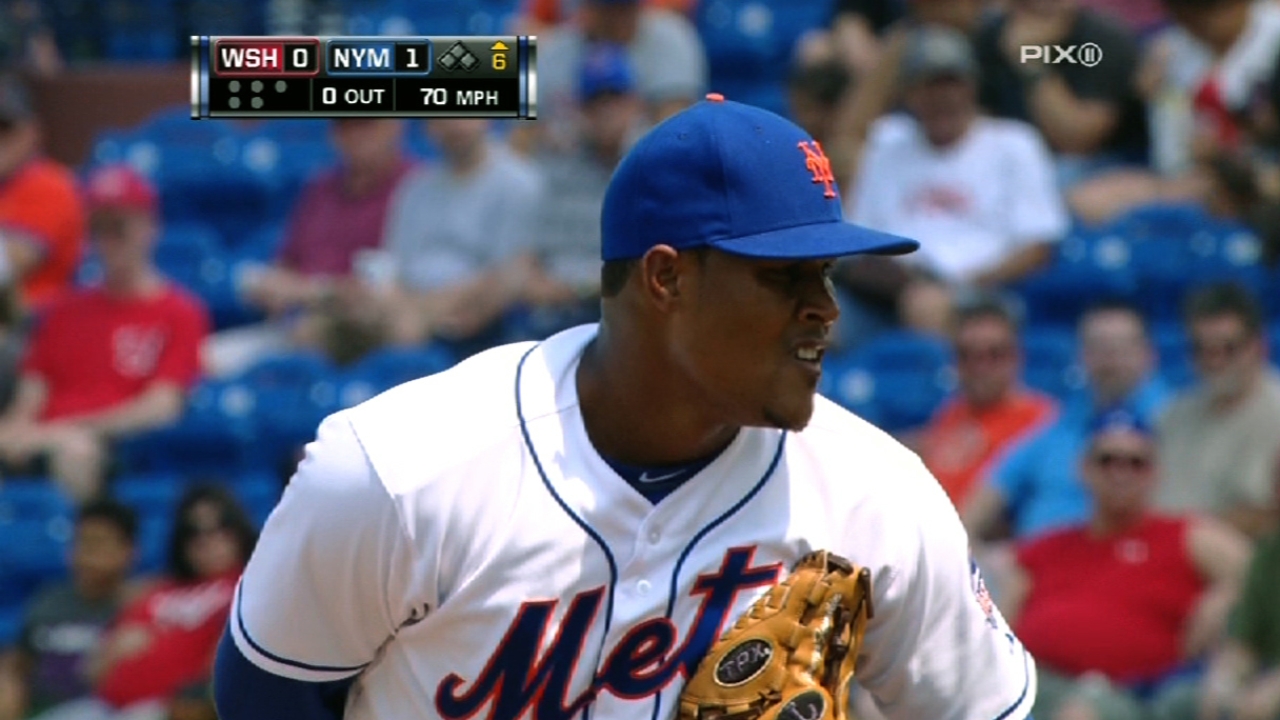 DENVER -- Now that Jeurys Familia has dominated the Minor Leagues for two weeks, he is ready to translate that into big league success.
"I'm excited to be back, be in the Major Leagues with the Mets," Familia said Thursday, after the Mets officially recalled him from Triple-A Las Vegas and optioned struggling submariner Greg Burke to the Minors. "I'm feeling good right now."
Familia said he has worked hard to pound the strike zone with first-pitch fastballs, setting up his slider later in the count. Control is the key for Familia, who walked only one batter in five scoreless Triple-A innings.
Anthony DiComo is a reporter for MLB.com. Follow him on Twitter @AnthonyDicomo. This story was not subject to the approval of Major League Baseball or its clubs.