Rest for Buck gets Recker rare start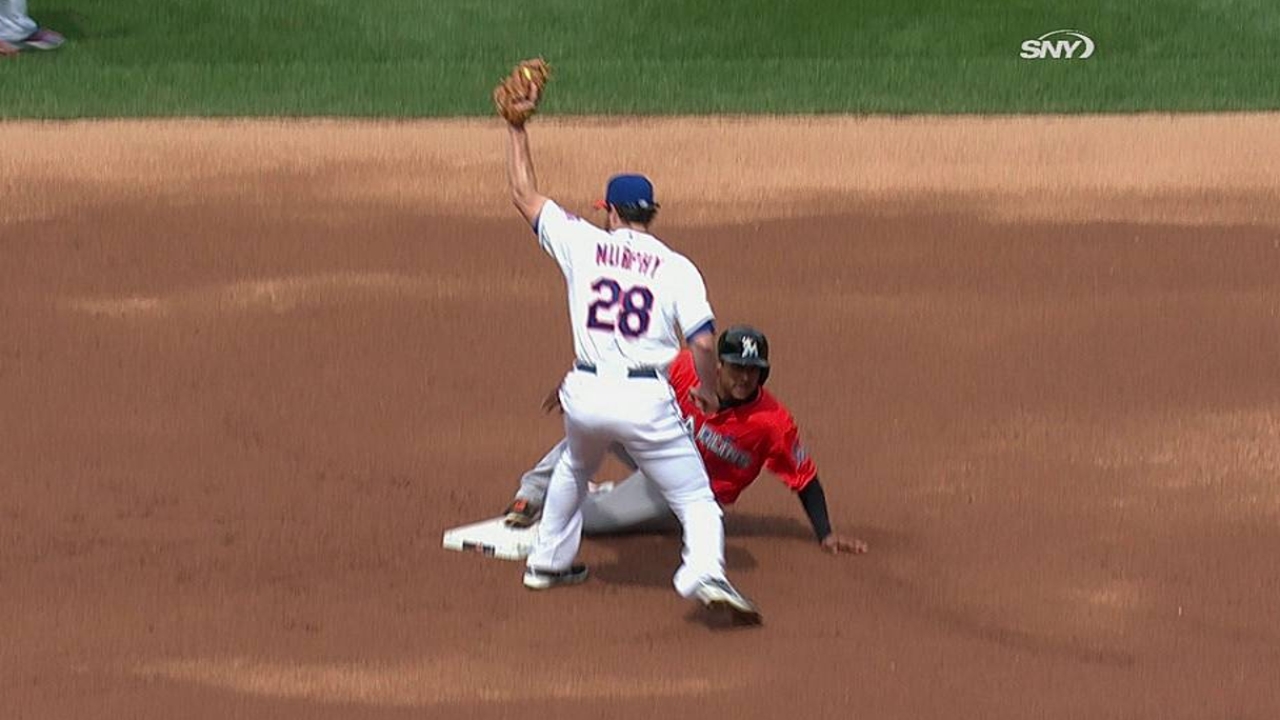 NEW YORK -- For merely the third time in 20 games this season, the Mets started Thursday's game with someone other than John Buck behind the plate. Backup Anthony Recker caught Jeremy Hefner against the Dodgers, spelling Buck in a day game after a night game.
Given Buck's hot start, the Mets have employed a different strategy with their catchers this season than they did last year, when Josh Thole effectively split time with Mike Nickeas, Ron Johnson and Kelly Shoppach over long stretches of the summer. As a more established everyday catcher than Thole, Buck is unlikely ever to rest more than once a week.
"It's not always about the offensive side," manager Terry Collins said. "John Buck brings a good leadership presence with our pitching staff. I think he does a very good job of preparing for a game. So he's your No. 1 catcher -- they should catch five to six days a week depending on what your situations are."
The flip side is Buck's expansive role makes things difficult for Recker, who entered Thursday's play with a team-low nine plate appearances -- fewer than pitcher Matt Harvey -- over 20 team games. The rookie Recker is on pace for fewer than 200 plate appearances for the first time in his professional career.
"To be a backup player is very difficult, especially when you're young," Collins said. "Offensively, you realize he hasn't had the at-bats to stay real sharp. It's a tough role. We certainly understand all that."
Anthony DiComo is a reporter for MLB.com. Follow him on Twitter @AnthonyDicomo. This story was not subject to the approval of Major League Baseball or its clubs.