Collins shifts Ike, Duda in lineup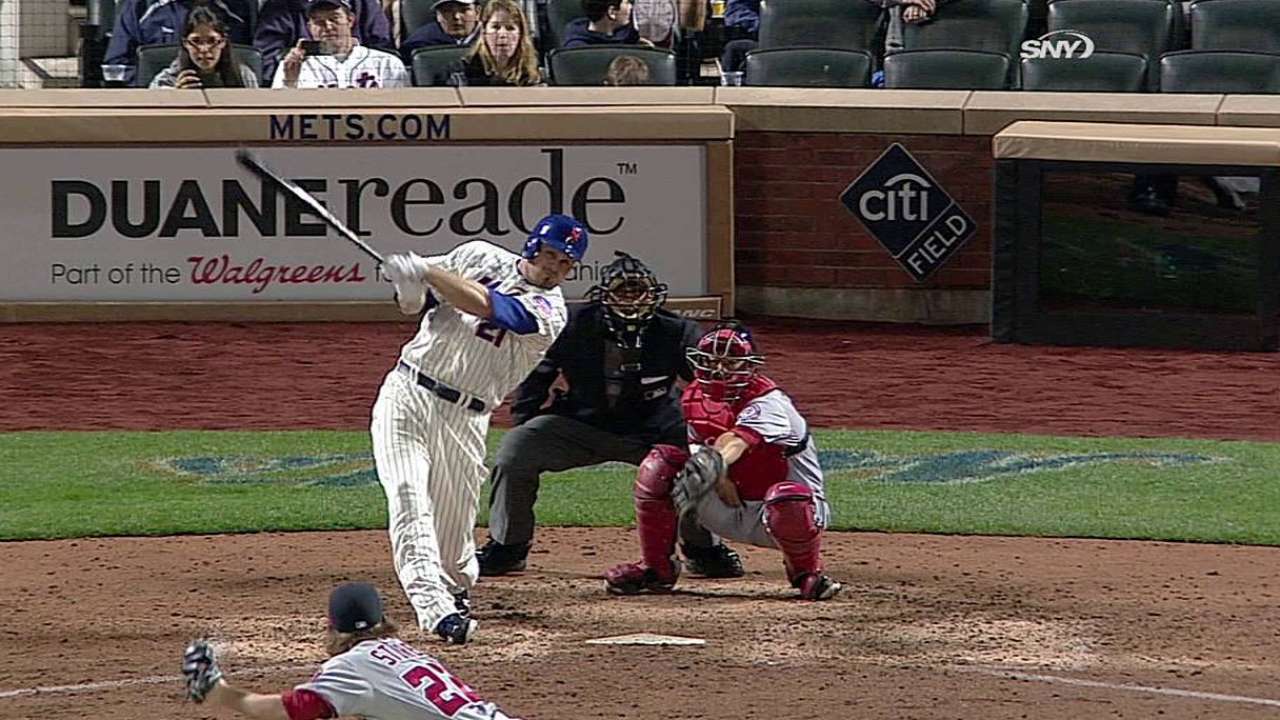 NEW YORK -- Four days after vowing not to move Ike Davis from the cleanup spot in his lineup, Mets manager Terry Collins caved to the temptation.
Citing Lucas Duda's hot bat, Collins bumped Duda up to fourth in the lineup and moved Davis down to sixth, an alignment that he indicated may become the norm.
"We've got to get Ike going," Collins said. "We're heading into May here, and we need to get him swinging the bat like he's capable of. I don't know if he's trying to put too much pressure on himself to hit homers, but I just said, 'You know what? Maybe it's time to get him to relax a little bit.' When he starts swinging like he's capable of or like we saw in the second half, I'll move him back in that four hole, because I just think that's our best lineup. But Lucas is swinging great, so I just made the switch."
Davis entered Thursday's play batting .169 with a .260 on-base percentage and .308 slugging mark. Though he still bashed three home runs over his first 73 plate appearances, he also struck out 22 times -- roughly once every three trips to the plate.
Contrast that to Duda, who entered Thursday's play ranking third in the National League with a 1.099 OPS. He hit .324 with a 1.235 OPS over his previous 12 games, slugging four home runs and walking as many times (11) as he struck out.
Tack on Duda's superior career numbers against lefties -- both this year and lifetime -- and Thursday's matchup against Hyun-Jin Ryu became the perfect opportunity for Collins to make a switch.
"This guy's got very, very good numbers against left-handed hitters," the manager said of Ryu. "But I thought it was important with the way Lucas is swinging, that we keep his bat in the lineup. I wanted somebody in the middle of the lineup in case they go to that 'pen that can protect David [Wright] and do some damage. Lucas seemed to be that guy."
Anthony DiComo is a reporter for MLB.com. Follow him on Twitter @AnthonyDicomo. This story was not subject to the approval of Major League Baseball or its clubs.