Many factors go into Collins' thinking for lineup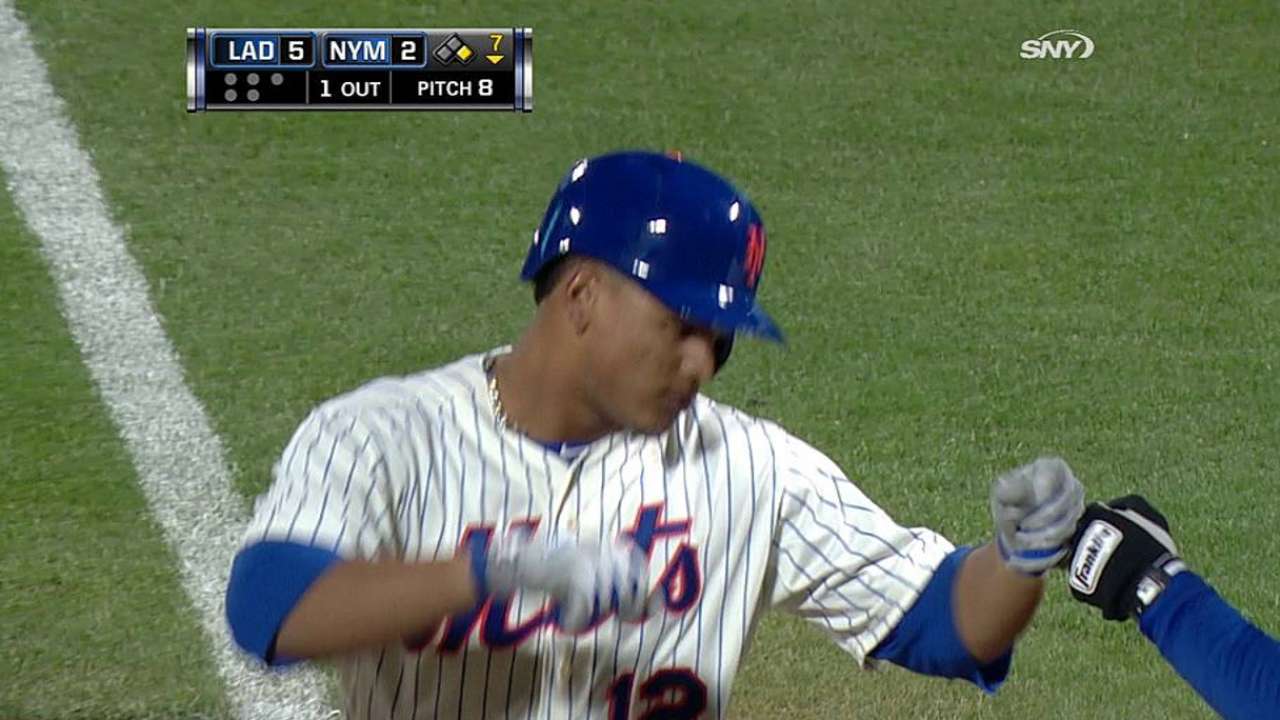 NEW YORK -- When a team isn't hitting well, it gives the manager license to shake things up. Manager Terry Collins hasn't gone to that extreme with the Mets yet, but he might be close. Collins, in choosing his Sunday lineup, was unapologetic in leaning heavily on past performance splits.
Collins got Ike Davis in the lineup Sunday because the first baseman is a career .316 (6-for-19) hitter against Hamels, and he started second baseman Daniel Murphy (.300) for a similar reason. Collins, in all, had three lefties in his lineup against Cole Hamels as the Mets sought to avoid a sweep.
"When you're not swinging, you look at the numbers against Cole Hamels," Collins said. "We've got three guys that hit him pretty good. Two of them are left-handed. We wanted them in there, but Ike's just not swinging like he can. It's pretty tough to look at the matchups when you're not hitting good."
Collins kept Davis in the seventh slot of the lineup on Sunday, and he penciled Lucas Duda in fifth despite the veteran's track record (1-for-10) against Hamels. Collins also got rookie Juan Lagares in for his second career start, but in that latter case, defense was the team's main consideration.
The Mets haven't gotten much offense out of center field this year, and Collins said there is a growing sentiment that the team should play Lagares and see if he can get hot at the plate.
"We've talked about it," Collins said. "But then you run the risk that you're not going to get [Jordany] Valdespin in the game. We've tried to mix and match as best we can, but as far as defense goes, this guy is probably the best we've got. Even though Jon Niese is pretty much a ground-ball pitcher, against Cole, we can't let them have too many runs. I thought we'd put our best defender out there."
David Wright, who boasts a career .327 average against Hamels, said the Mets aren't panicking about their recent three-game losing streak. Wright, the team's captain, said that New York knows what it has to do to be productive, and sometimes that means being patient through a tough stretch.
"We tend to hit our best when we work counts and get the starter out of there early," he said. "But when you have pitchers that pound the strike zone like the guys have done the last couple games, you really can't go up there with the mentality of taking pitches, because you'll end up [behind]. When you get a pitcher that throws strikes, it forces us to be a little more aggressive than we'd like to be."
Spencer Fordin is a reporter for MLB.com. This story was not subject to the approval of Major League Baseball or its clubs.