Mets in search of relief from their bullpen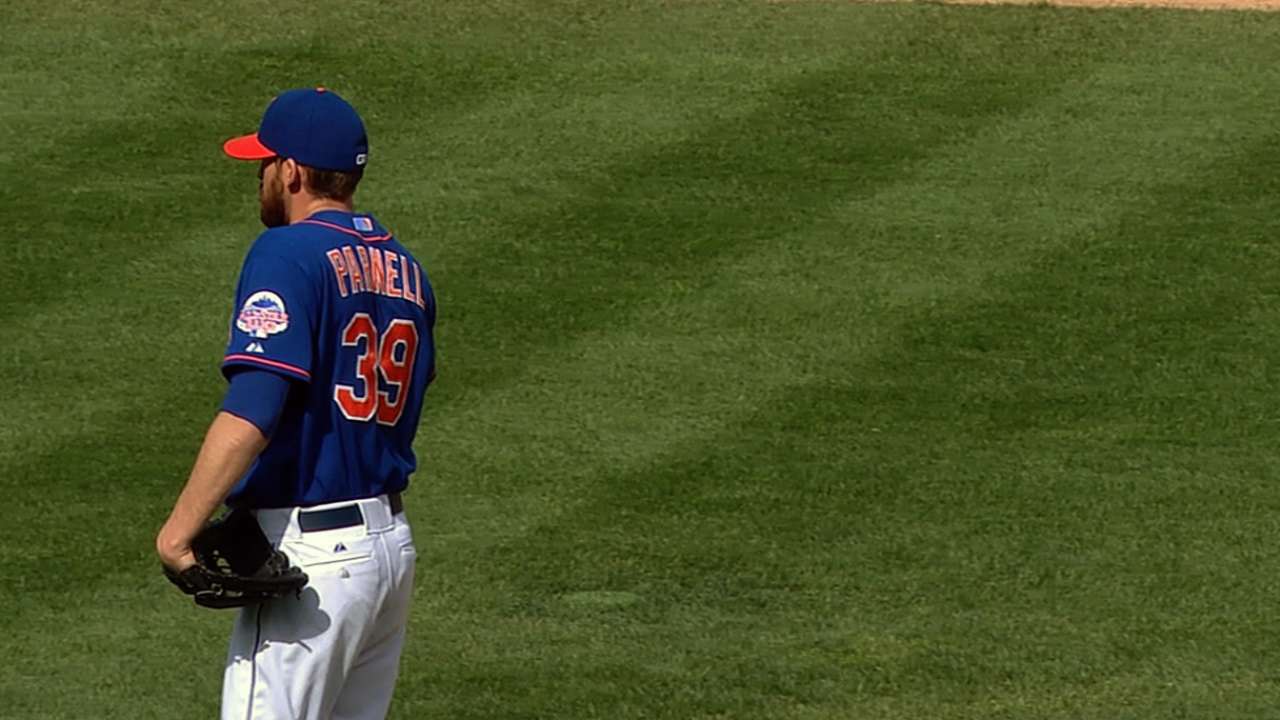 MIAMI -- Two winters ago, the Mets remade their bullpen within the span of two hours at the Winter Meetings, signing Jon Rauch and Frank Francisco to free-agent contracts and trading for Ramon Ramirez. The result was a relief corps that spent most of the summer ranked last in the league in ERA, finishing 29th in the Majors.
So last winter, the Mets remade their bullpen yet again, replacing that trio with LaTroy Hawkins, Scott Atchison, Brandon Lyon and Scott Rice.
The results have been nearly identical. Mets relievers hold a collective 5.35 ERA this season, 29th in the Majors ahead of only the Cardinals.
"Right now, you keep running them out there," manager Terry Collins said. "You keep picking your situations where you think they're going to have some success and get the guy out who's standing in the batter's box."
Closer Bobby Parnell has been exceptional, posting a 0.96 ERA with 10 strikeouts and one walk over 9 1/3 innings -- most of them in non-save situations. Rice has also been a pleasant surprise for the Mets despite his sky-high walk rate, while Hawkins, Atchison and Lyon have all had their moments.
But the bullpen's collective body of work has suffered. The Mets have already made several changes to the mix, sending Greg Burke and Josh Edgin to the Minors earlier this month and replacing them with Jeurys Familia and Robert Carson.
It has not helped the bullpen find its groove.
"When they make a mistake, there's some damage being done," Collins said. "The only thing you can do is continue to pick out your spots and get them in there."
Anthony DiComo is a reporter for MLB.com. Follow him on Twitter @AnthonyDicomo. This story was not subject to the approval of Major League Baseball or its clubs.