Frustrating end to excellent April for Parnell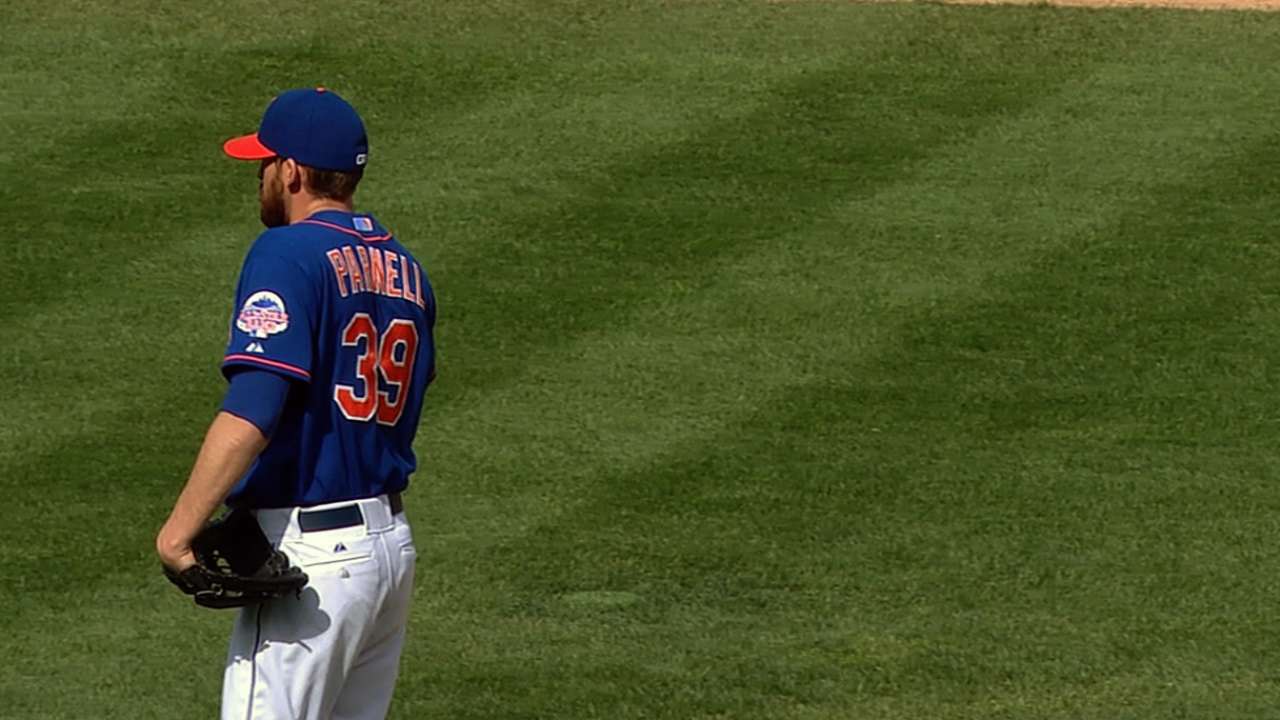 MIAMI -- As Tuesday's ninth-inning madness unfolded at Marlins Park, Mets closer Bobby Parnell remained motionless in the bullpen. Because Parnell had thrown three innings over the past two days, including two in Monday's 15-inning loss to the Marlins, manager Terry Collins was committed to keeping him out of Tuesday's game.
The closer was not pleased about it.
"Last year I did this to him, and he ended up having a sore elbow," Collins said. "I'm not going to do that on the first day of May. He's mad, and he should be because he's the closer, but I'm just not going to break this guy."
And so Parnell's April ended on a frustrating note. The numbers say he just enjoyed one of the strongest months of his career, with 10 strikeouts, one walk, zero homers and a 1.59 ERA over 11 1/3 innings. But Parnell also blew two of his four save opportunities in star-crossed fashion.
Two weeks ago, Parnell blew his first save when Ruben Tejada committed a throwing error in the ninth, leading to a Rockies comeback at Coors Field. On Tuesday, Parnell lost another chance after Collin Cowgill broke the wrong way on a popup, allowing the tying run to score in the ninth.
Because the circumstances were so unusual in each case, and because Parnell has had so few opportunities, the Mets are hardly concerned about his conversion rate.
"It's very hard, because he's thrown the ball very well," Collins said. "Bobby's done a good job. Actually, he's throwing the ball pretty good. We just haven't helped him."
Anthony DiComo is a reporter for MLB.com. Follow him on Twitter @AnthonyDicomo. This story was not subject to the approval of Major League Baseball or its clubs.