Recker makes it known he can pitch in emergency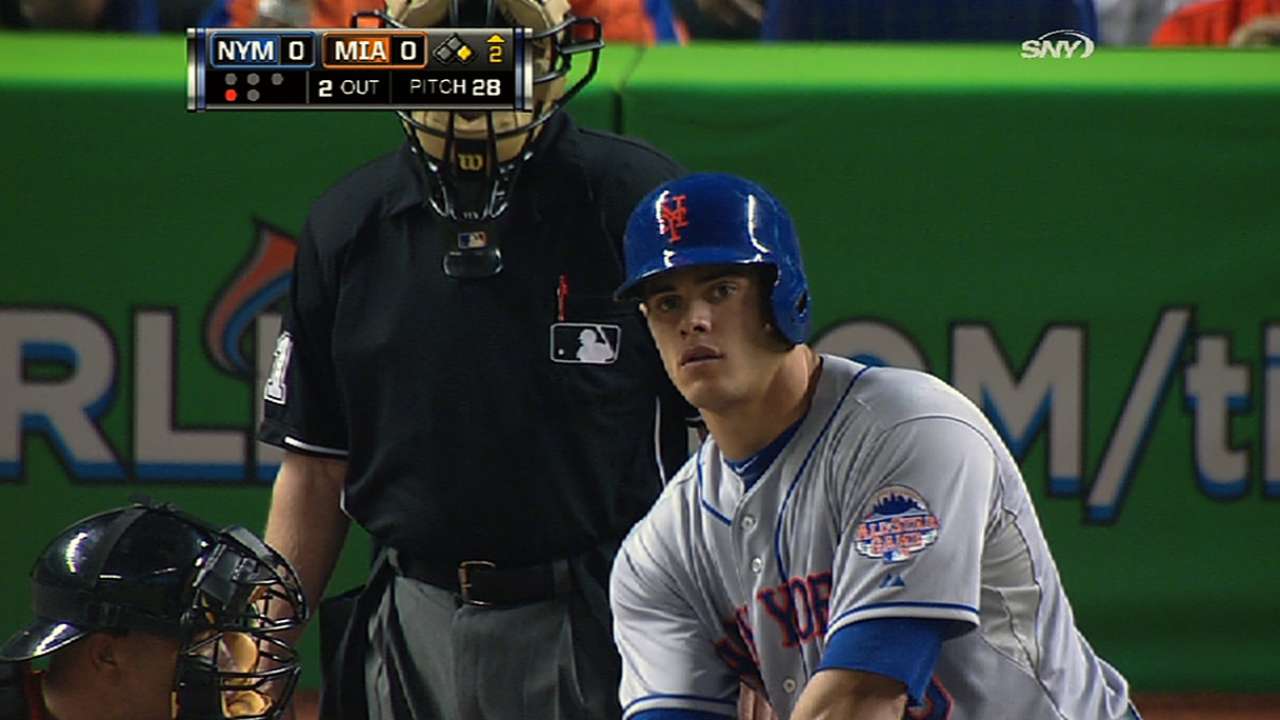 MIAMI -- Every team has an emergency pitcher and an emergency catcher somewhere on its active roster. Few teams ever have reason to use them.
Mets manager Terry Collins knew from an incident two years ago that outfielder Mike Baxter boasted enough catching experience to serve behind the plate if needed. But it was not until the later innings Monday that he discovered backup catcher Anthony Recker's history as a part-time pitcher at Alvernia University.
That discovery prompted Recker to begin warming his right arm at Marlins Park, with the intention of pitching the 16th inning had the Mets not lost in 15. It also had Recker reminiscing about his college days, when he would unleash what he considered a decent knuckleball in two-strike counts.
Recker said he would have tried his knuckler on Marlins hitters had he entered the game.
"I was pitching the next inning," he said. "I was ready."
It never came to that, and the Mets hope it never does. Still, their bullpen remained shorthanded heading into Tuesday's play, with only left-hander Robert Carson available to pitch multiple innings. Fellow lefty Scott Rice was completely unavailable after appearing in three straight games and five of the last six.
Anthony DiComo is a reporter for MLB.com. Follow him on Twitter @AnthonyDicomo. This story was not subject to the approval of Major League Baseball or its clubs.